Paris Arrondissements Map & Guide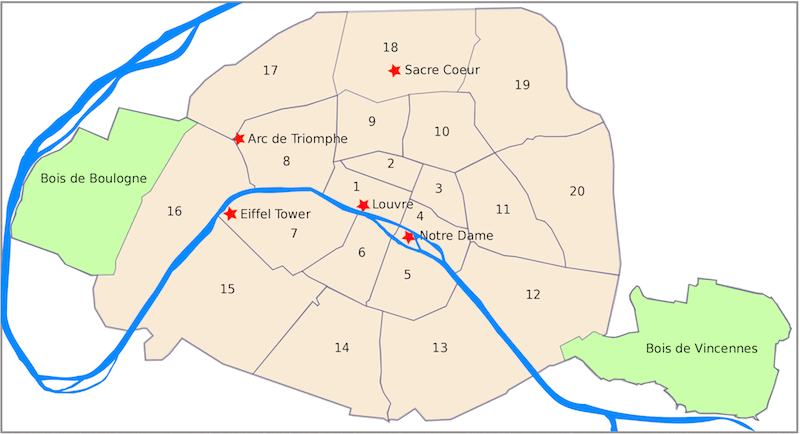 Our Paris arrondissement guide and map give you a fast and easy way to find top attractions, activities, and tours in each neighborhood.
Paris has 20 arrondissements (the French word for "district"), and each has its own unique personality, attractions, mouth-watering restaurants, places to shop, and interesting things to do and see.
Although the arrondissements do have historic names, you'll usually hear Parisians refer to them by number.
As you can see on our Paris arrondissement map, the 1st arrondissement is in the center of the city. The others spiral clockwise around it, like the shell of a snail or escargot .
---
---
---
---
---
---
---
---
---
---
---
---
---
---
---
---
---
---
---