Planning your first visit to Paris? If so, start with these top 10 attractions and legendary sightseeing destinations.
These are the historical, cultural, and famous places everyone associates with Paris - the top sites to see in Paris for many visitors.
Don't feel you need to see all of them in one visit, especially you are here for just a few days. Several, such as the soaring Eiffel Tower, the gorgeous Seine River, the monumental Arc de Triomphe, and even the gleaming white Sacre Coeur set high on a hilltop, are part of the Paris skyline and easy to spot from many places in the city, whether or not you actually visit.
But do take time to stroll through an iconic neighborhood such as the Latin Quarter or Montmartre. Relax in the beautiful Luxembourg Garden. Take sunset cruise along the Seine.
Spend a few moments admiring Notre Dame Cathedral. Sadly, you can now view only the exterior due to the tragic 2019 fire. However, if restoration efforts continue on schedule, at least a small part of the magnificent cathedral may be open to the public by 2024. Many of the cathedral's priceless treasures, such as the stunning 13th century South and North Rose Windows, escaped serious damage. You'll be able to see them again someday.
And plan a visit to at least one of the most famous Paris museums and experience their masterpieces in person. See the Mona Lisa and Venus de Milo at the Louvre, Van Gogh's Starry Night at the Orsay, or cutting-edge contemporary art at Pompidou.
Finally, save some time to see other less famous and even "hidden" attractions in Paris, even if it means skipping some of the places on this page. You can always visit on your next trip to Paris, and meanwhile, you'll have a variety of wonderful memories.
Because as Ernest Hemingway famously said, " . . . wherever you go for the rest of your life it stays with you, for Paris is a moveable feast."
Top photo: Sacre-Coeur Basilica in Paris's Montmartre neighborhood, (c) Paris Discovery Guide
Paris Discovery Guide is a reader-supported publication. When you buy through our links, we may earn a commission at no additional cost for you. Learn more
---
1. Eiffel Tower (Tour Eiffel)
Soaring high above the Paris landscape, the Eiffel Tower symbolizes Paris - and gives you spectacular city views from three levels. For many visitors, going to the highest level of the Eiffel Tower tops their "essential sites to see in Paris, France" list, and for good reason.
Although you can see the famous landmark from many points in the city, nothing beats the thrill of going up to the observation platforms and watching Paris landmarks get smaller and smaller below you.
To capture a lifetime memory of your visit, book a professional photoshoot in front of the iconic monument.
Just want to view this famous Paris attraction? A Seine River cruise gives you the perfect way to see it plus lots of other famous monuments and museums located on the riverside.
More to Enjoy: Restaurants and a champagne bar, a seasonal ice skating rink during some years, fascinating views through the transparent floor on the 1st level.
Paris Discovery Tip: Crowds at the Eiffel Tower can be massive and waiting in line to get tickets can take up to 4 hours or more during peak months - but if you plan in advance, you can breeze past the regular line.
More Ways to See the Eiffel Tower
---
2. Louvre Museum (Musée du Louvre)
The enormous Louvre Museum receives over 10 million visitors a year, making it the world's most visited museum and a top attraction in the part of the 1st arrondissement known as "Royal Paris."
Much of this popularity stems from the Louvre's three uber-famous masterworks, Leonardo di Vinci's Mona Lisa and two famous Greek statues, Venus de Milo and the Winged Victory of Samothrace (also known as the Winged Nike - yes, the inspiration for the popular athletic shoe brand!)
But the Louvre offers you so much more to see, including a magnificent Egyptian collection complete with mummies, gallery after gallery of European paintings from the Middle Ages to the mid-19th century, and dazzling rooms of exquisite furniture, tapestries, and ornamental objects.
Outside, 20th century glass pyramids by I M Pei and a reflecting pool contrast with the ornate Renaissance architecture of the former royal palace.
More to Enjoy: At basement level, you can view excavations of the original 12th century fortress that once stood in the Louvre's Paris location.
Paris Discovery Tip: Due to massive crowds of visitors, you'll need a strategy to get the most out of your visit to this museum, but don't worry - you have excellent options ranging from book-ahead priority tickets to guided tours.
---
3. Versailles Palace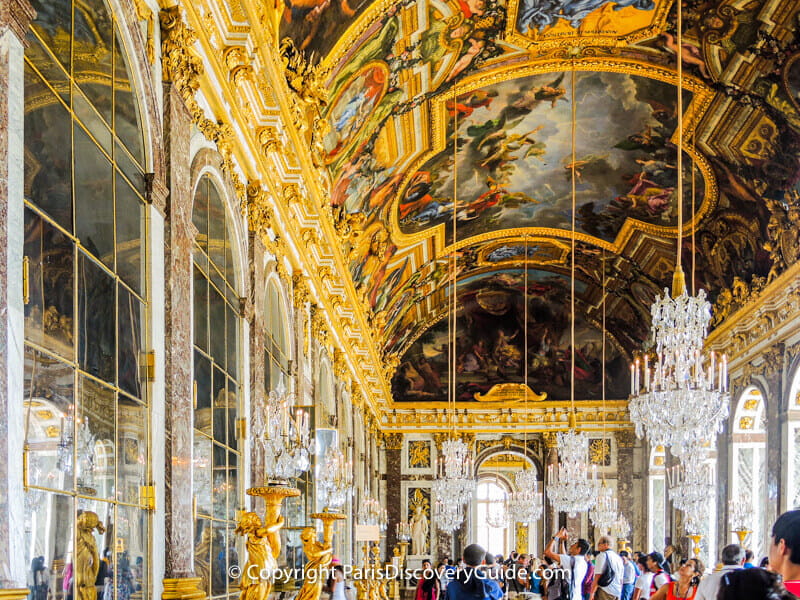 With more than 700 rooms, Versailles Palace is one of the largest in the world. Famous for its royal occupants from King Louis XIV to Marie-Antoinette, the glittering Hall of Mirrors, lavishly decorated rooms, and priceless art, Versailles Palace gives you an unforgettable glimpse of royal life when you visit. You can easily spend much or all of a day here.
More to Enjoy: Magnificent gardens filled with statues, fountains, flowers, tree allées, and walking paths.
Paris Discovery Tip: Versailles attracts huge numbers of visitors, and slow security check lines before you enter mean a 2-4 hour wait in line during most months of the year. Skip the line tickets and attractions passes won't save you from every delay: you still have to go through security, although those lines ususally move quickly.
So here's our "insiders'" tip and strong recommendation: choose a guided tour if you want to save time. Why? Guided tours get to access a separate, much faster security line.
Choose one of these excellent guided tours and avoid the long wait in line:
Want to risk Versailles without a skip the line ticket? For example, if you plan to come after most people have entered - for example, mid-afternoon - lines usually move much faster. In that case, you can save money by getting the Versailles Palace & Gardens Full Access Ticket, which comes with an audio guide. "Full access" means you also get entrance to Marie Antoinette's Petit Trianon palace and her "Hamlet" village, which are worth seeing. But if you're really short on time, you can save about 3 dollars with a Palace and Gardens-Only ticket.
Find more spectacular day trips from Paris
---
4. Latin Quarter (Quartier Latin)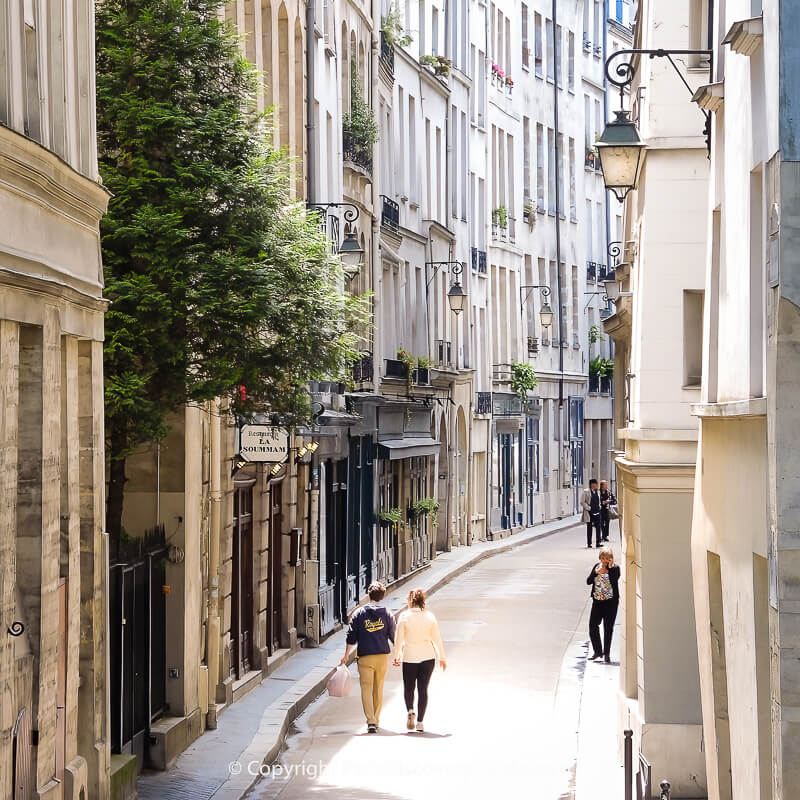 To experience an older Paris, spend some time discovering the charms of the Latin Quarter.
First settled by Romans in the 1st century, this famous Left Bank neighborhood has long attracted bohemians, scholars, and political protest. Look closely, and you'll see traces of medieval Paris in the narrow, winding streets and older buildings.
Have a drink at the brasseries along Boulevard Saint Germain where Hemingway, Sartre, and Camus hung out during the 1920s, visit the tombs of French heroes and intellectuals at the Pantheon, and gaze at the timeless beauty of Lady and the Unicorn tapestries at the Cluny Museum.
More to Enjoy: Explore the narrow winding side streets filled with old bookstores, tiny bistros, and quirky boutiques. Visit the beautiful old churches filled with artistic treasures, including Saint Julien le Pauvre, dating back to the Middle Ages. Go back even farther in time and visit a 1st century Roman arena, one of the Latin Quarter's "hidden treasures."
Paris Discovery Tip: Unless you love huge crowds, avoid pedestrian-only Rue de la Huchette.
Find fun ways to explore the Latin Quarter
---
5. Seine River - Beaches, Cruises, & More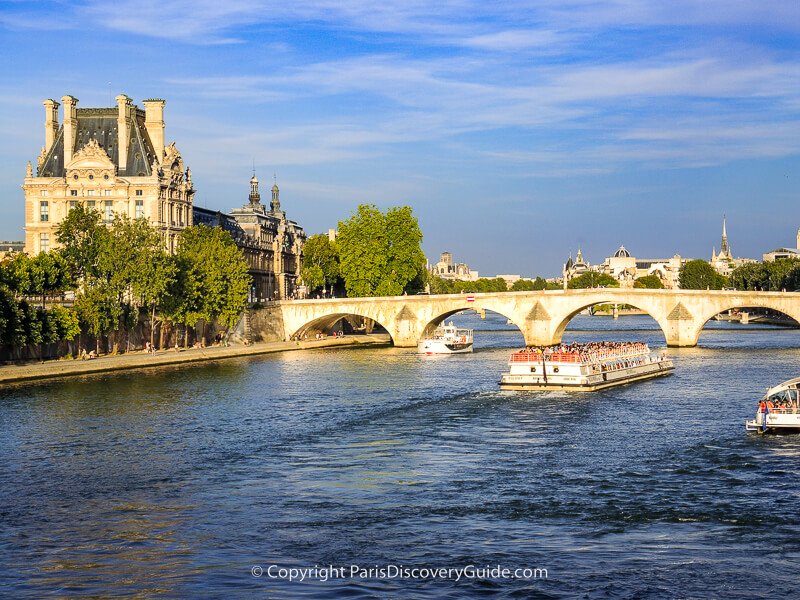 The Seine River flows through central Paris, defining the city's Right Bank to the north and the Left Bank on the south. Île de la Cité, one of two small islands in the middle, is the historic heart of Paris with world-famous medieval masterpieces, hidden parks, and lovely 17th century enclaves.
You can enjoy the Seine in many different ways. Walk along the banks and admire the beautiful bridges. Check out les bouquinistes, the river-side booksellers along both sides of the Seine. Explore the Parc Rives de Seine, the riverside pedestrian-only promenade from Place de la Bastille to the Eiffel Tower.
Cruise up and down the river on a tour boat to see Paris's most beautiful historic buildings and bridges from a unique perspective. Dine and dance on a river-side barge. Cool off in a floating swimming pool.
Visit Les Berges, the recreational area along the river on the Left Bank - it especially comes alive in the summer.
More to Enjoy: From mid-July to mid-August, Paris Plages transforms the Right Bank plus other parts of the city into a sandy beach.
Paris Discovery Tip: From the Seine, cruise up through the 15th century Canal Saint-Martin and Canal de l'Ourcq through the newly-trendy northeast part of the city.
Popular Seine River Cruises
---
Notre Dame (Cathédrale Notre-Dame de Paris)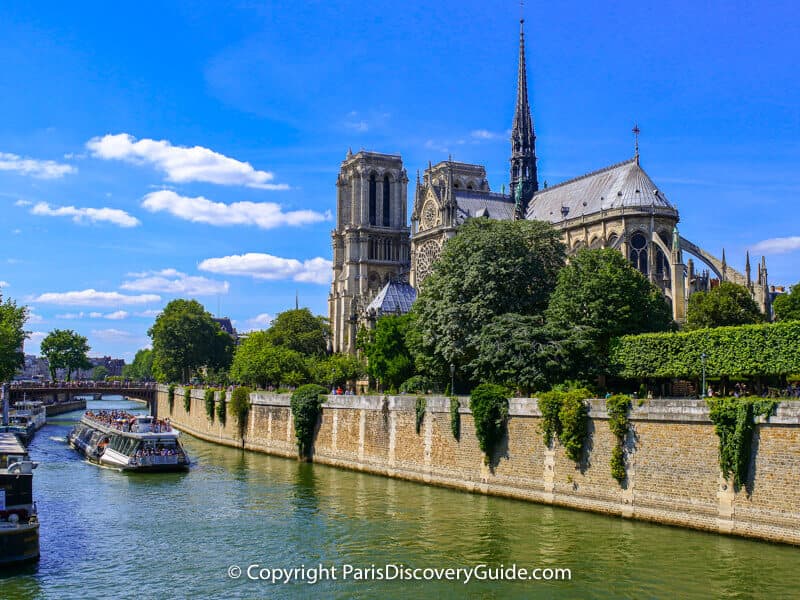 Built during the Middle Ages at the historic heart of Parison Île de la Cité, Notre Dame Cathedral embodies the splendors of Gothic architecture from its site overlooking the Seine River.
The devastating 2019 fire means you can no longer go inside to admire the hundreds of statues, sculptures, paintings, spectacular stained glass windows or climb up to the roof for closeup views of gorgoyles and sweeping city views. However, the ongoing repairs and restoration work is fascinating to see from the outside, plus you can also admire the high towers, flying buttresses, and other features from a safe distance. Best viewing location: Left Bank of the Seine River.
---
6. Montmartre and Sacré Coeur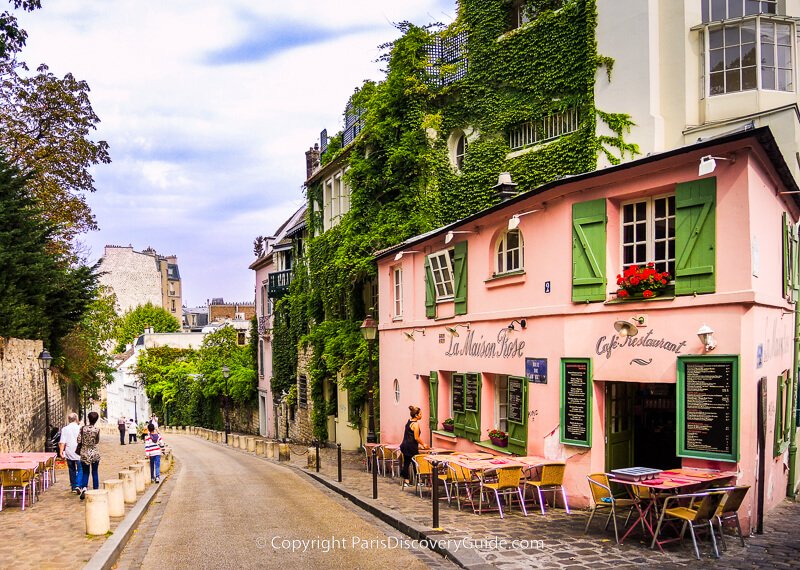 Once a separate village, Montmartre has been part of Paris since 1860 but its winding lanes, many trees, and picturesque hillsides still make it seem like a place apart.
You can stroll past the neighborhood's many cafes and cabarets, and imagine the artists, musicians, and writers who made it their home 100+ years ago when rents were cheap.
The most famous sight is the gleaming white Basilica of the Sacré Coeur, built in Italian Byzantine style and visible from most points in Paris.
Tourists often pack the areas around Sacré Coeur and the Moulin Rouge theater in Pigalle - but miss the most interesting parts of the neighborhood where you can find small art museums and parks, pedestrian-only lanes, and a couple of old-fashioned windmills.
More to Enjoy: Go inside Sacré Coeur to see the beautiful mosaics.
Paris Discovery Tip: If you're visiting in October, come to the harvest festival in Montmartre's still-producing vineyard
Discover the hidden gems of Montmartre
---
7. Musée d'Orsay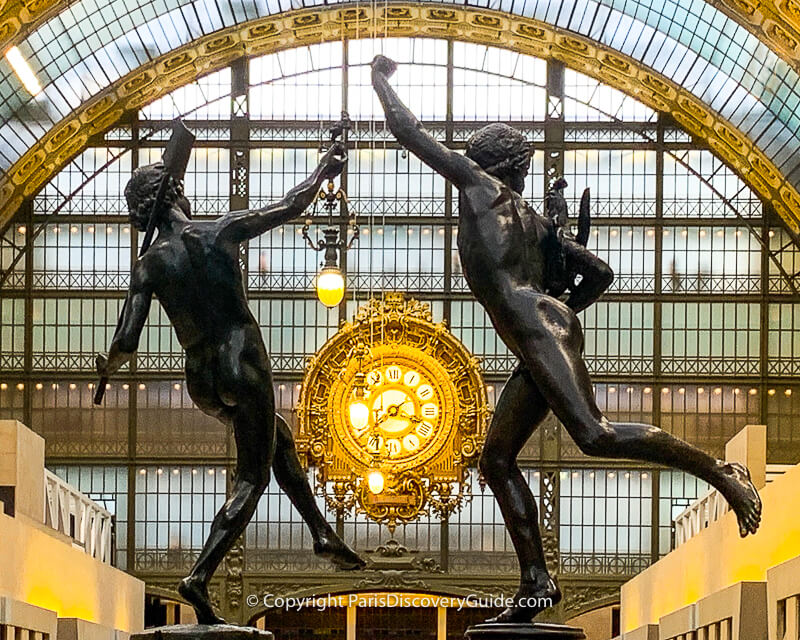 Occupying a former train station, Musée d'Orsay contains a magnificent collection of world-famous Impressionist and Post-Impressionist art.
Crowds pack the galleries holding the best-known masterpieces, especially those by Monet, Renoir, Cézanne, Gauguin, and Van Gogh, whose Starry Night painting attracts the largest crowds of all.
More to Enjoy: Sweeping views of Paris from the almost-hidden rooftop terrace.
Paris Discovery Tip: Unless you are visiting during the slow months of the winter, join a guided tour if you want to get a look at the most famous paintings unobstructed by massive crowds.
What to see & do at the Orsay Museum
---
8. Arc de Triomphe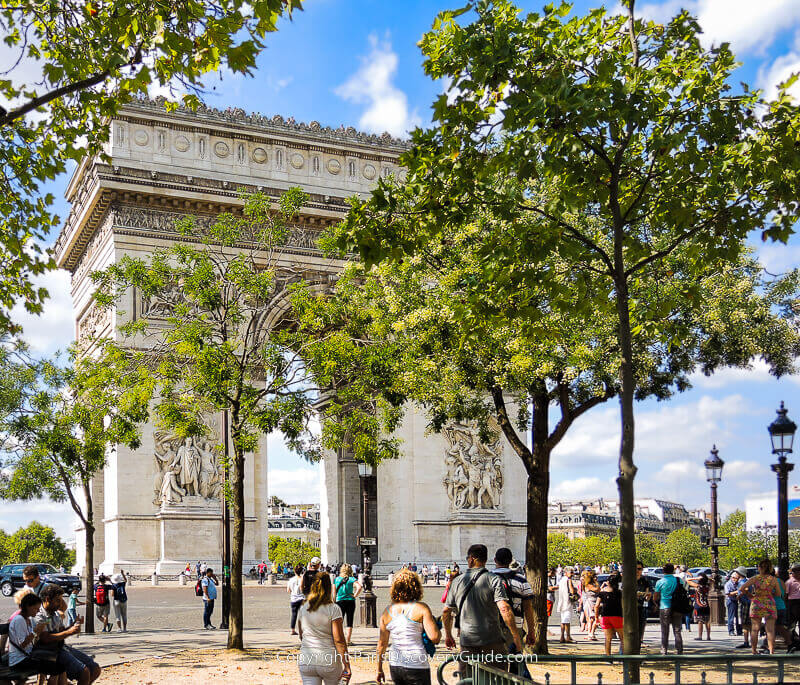 The massive Arc de Triomphe is one of the most recognizable Paris attractions, commissioned in 1806 by Napoleon to honor his army's victories across Europe, although he was exiled and dead by the time of its completion 30 years later.
The Arc de Triomphe is surrounded by a busy traffic rotary where 12 major streets, including the western end of Champs Élysées, converge. Although you can easily see it at a distance, you'll get the best views and experience when you're close to it.
Best Time to View: On the first Sunday (a.k.a. "car-free Sundays) of each month when Champs Élysées bans cars and becomes pedestrian-only.
More to Enjoy: Get a ticket and climb the stairs to the observation deck at the top for 360 degree views of Paris. At the base of the monument, visit the Tomb of the Unknown Soldier and eternal flame to honor the unidentified French soldiers killed in World Wars I and II. You can see its daily re-lighting every evening at 6:30pm. Elaborate statues and bas relief carvings depicting Napoleon's battles cover large portions of the monument.
Paris Discovery Tip: If you are in Paris on Armistice Day (November 11), Bastille Day (July 14), or New Year's Eve (December 31), don't miss the parades and celebrations on Champs Élysées that start at the Arc. The Paris Marathon in April also starts and ends at the Arc, and the Tour de France also ends there in July.
---
9. Pompidou Center (Centre Pompidou)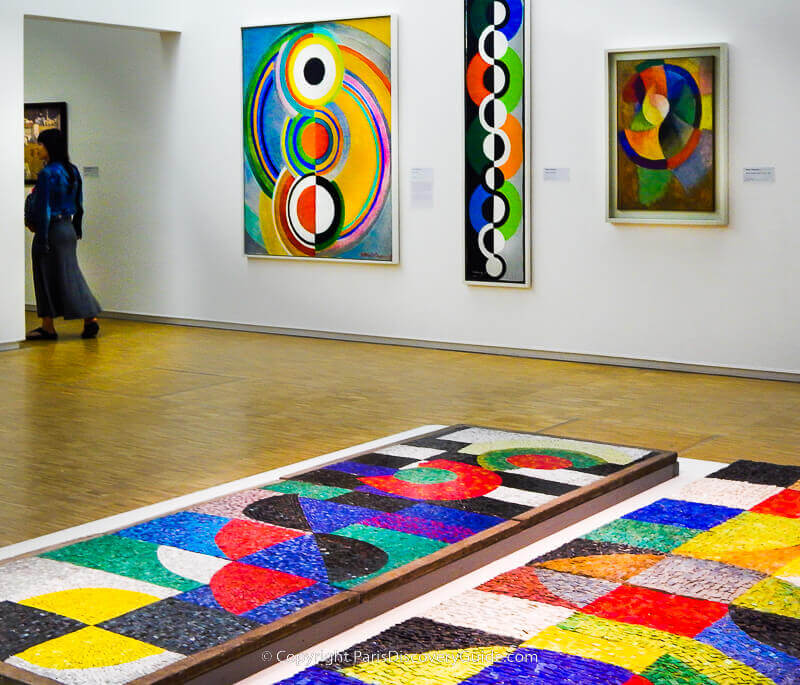 In a city filled with traditional architecture, Pompidou Center's edgy design featuring exterior walls of brightly colored tubes and exposed mechanical systems brought howls of derision when it first opened. Half a century later, the building's design by architects Renzo Piano and Richard Rogers still stands out in the cityscape.
But inside (get a skip the line ticket before you go to save time), revolving exhibitions of top-notch contemporary paintings, sculptures, and video and sound installations account for the museum's immense popularity.
More to Enjoy: A wonderful rooftop deck, reflecting pool, and restaurant overlooking the city
Paris Discovery Tip: After your visit, walk around to the back of Centre Pompidou's right side to see Stravinsky Fountain, named after the composer and filled with 16 water-spraying moving sculptures that represent his music. You can also see it if you look straight down from the rooftop deck.
Buy your Pompidou skip the line entrance ticket
---
10. Luxembourg Garden (Jardin du Luxembourg)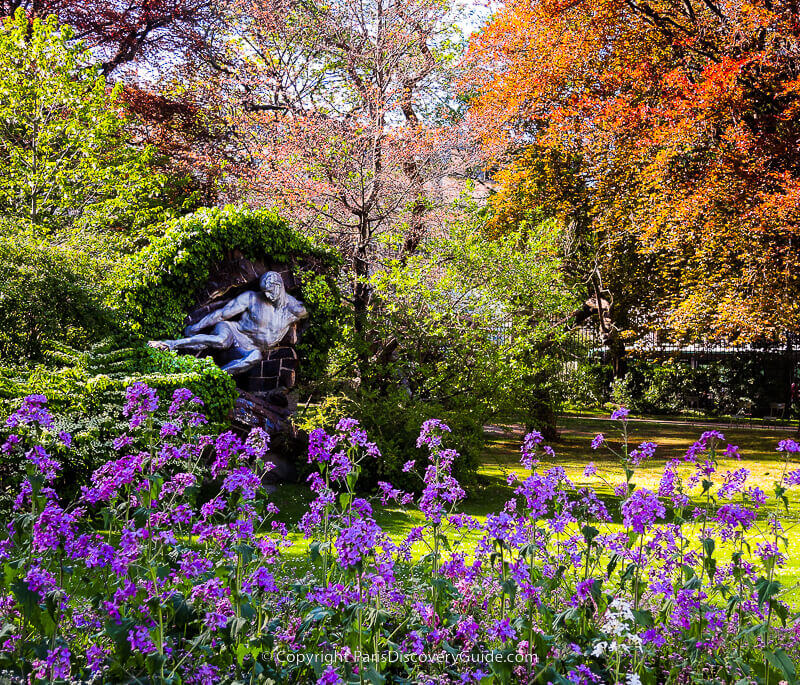 Towering chestnut trees, a tranquil pool where children (and teens and adults) float toy sailboats, and many benches for sitting among lush flowers and beautiful statues make Luxembourg Garden Paris's most popular park.
And with 448 other city parks and 2 great forests to choose from, that's quite a distinction!
Despite its number of visitors, Luxembourg Garden seldom seems crowded because its 60 acres are divided into many distinctive areas. You can even play tennis here.
More to Enjoy: A drink or lunch at the open-air cafe.
Paris Discovery Tip: If you are traveling with children, check out the pony rides and puppet theater. If you're not, snag one of the green metal chairs next to the reflecting pool at the Medici Fountain and enjoy a few tranquil moments of total relaxation.
---
More Top Paris Attractions to See & Explore
Rodin Museum (Musée Rodin)
Perhaps the most romantic museum in Paris and a top attraction because of its lush sculpture garden, location in a spectacular 18th century rococo mansion, and, of course, the sensual sculpture of two lovers in "The Kiss, the Rodin Museum gives you the opportunity to view the breadth and depth of French sculptor Auguste Rodin's boundary-breaking path from naturalism to modernism.
Plan to spend more time than you might expect in the beautifully designed garden, where where flowers bloom almost year-round, lime trees scent the air with their leaves, and masses of roses burst into a riot of color in May and June, with some continuing to bloom through fall.
The garden is also where you'll see Rodin's most monumental and evocative creations: "The Thinker," "Walking Man," "The Gates of Hell," to name only a few.
More to enjoy: The onsite cafe/restaurant.
Tickets: Get your ticket in advance, or use your Paris Museum Pass for admission.
Monet's Garden at Giverny & Other Day Trips from Paris
In addition to the Palace of Versailles, Monet's famous water lily ponds and garden at Giverny, the medieval abby at Mont Saint-Michel, Disneyland Paris, Normandy D-Day beaches, special Champagne-tasting tours, and gorgeous castles and chateaux are just a few of the other top attractions you can see on day trips from Paris.
You can even leave Paris in the morning and spend the day enjoying famous sights in London, sampling delicious wines and food at a château surrounded by vineyards near the city of Bordeaux, or cruising along the picturesque canals of Bruges, Belgium - and still return to Paris in time for a late dinner.
Find out more about the best day trips from Paris.
Paris Food Tours, Wine Tastings, & More Culinary Adventures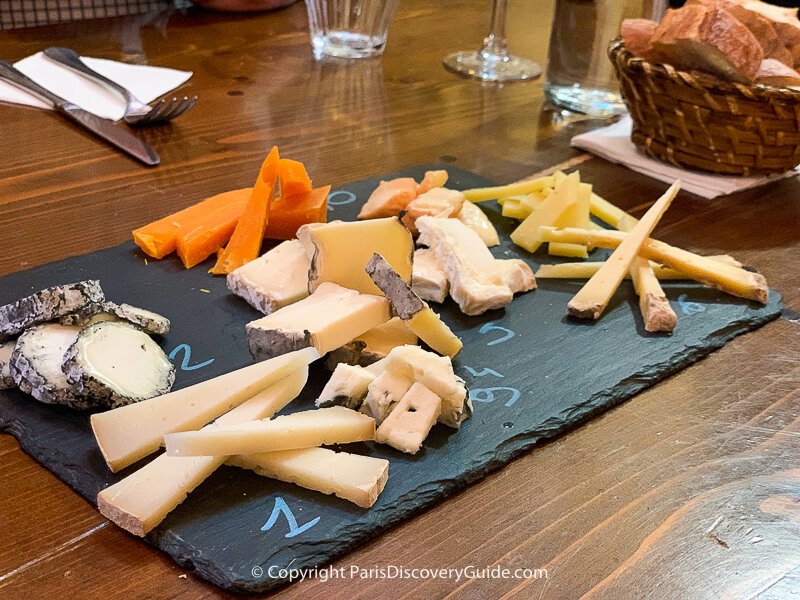 Want to combine enjoying Paris's food culture - without a doubt, one of the city's most popular attractions - while exploring an iconic neighborhood, cruising down the Seine River, learning how to make macarons, visiting a street market, or sampling wine and cheese?
We highlight 15 of the best tours, cruises, and classes devoted to food and wine (and even one on Paris's thriving craft breweries). Check them out!
The Paris Skyline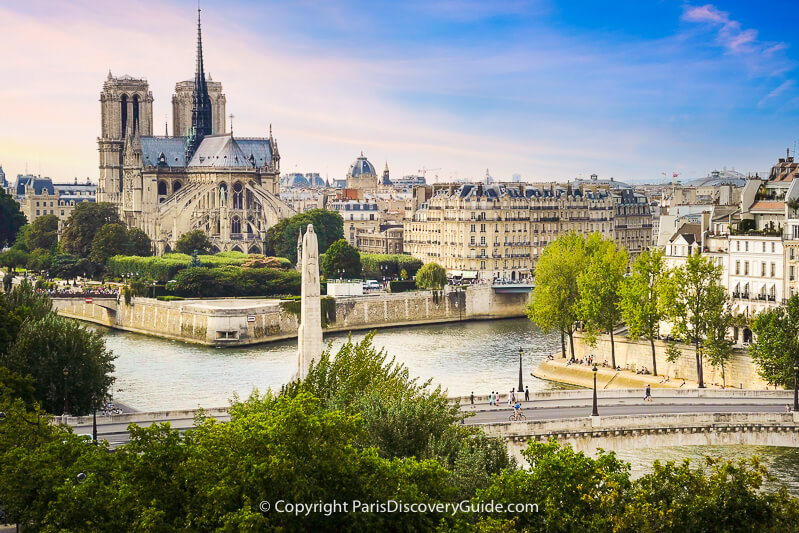 Iconic landmarks such as the Eiffel Tower, Sacre Coeur, and Notre Dame silhouetted against city rooftops and the sky make the Paris skyline one of the city's most memorable attractions. But what are the best places to see it?
Some, such as the viewing platforms on the Eiffel Tower itself and the rooftop terrace at the Arc de Triomphe, will not surprise you. But others fall squarely into the "insider secret" category - out-of-the-way places to view the Paris skyline that you may not discover on your own.
Find out more about the best places to view the Paris skyline
---
Père Lachaise Cemetery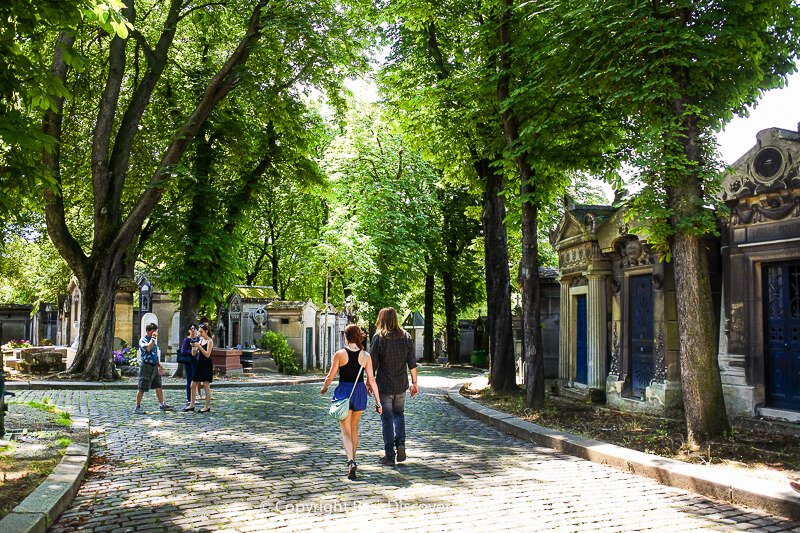 Père Lachaise Cemetery (Cimetière du Pere Lachaise) in eastern Paris may not be quite as famous as the Eiffel Tower or Arc de Triomphe but its celebrity graves, haunting statues, and photo-worthy cobblestone lanes make it a top Paris attraction.
Part burial ground and part beautifully landscaped garden, this "City of the Dead" is also similar to an open-air museum, with funerary sculptures of every size and shape imaginable: plump winged cherubs, macabre skulls flanked by what appear to be bat wings, scantily clad women sprawled across tombstones, disembodied heads of famous men.
But if you're like most first-time visitors here, you may be most fascinated by the graves of famous people buried here.
---
Pin Now, Read Again Later
---
More Fun Things to Do & See in Paris
---
Where to Stay near Top Paris Attractions
First, check out our guide to where to stay on your first trip to Paris to find the best neighborhoods and districts based on your interests and what you want to see and do. We suggest hotels for each area at different price points: luxury, mid-range, and budget.
To find even more hotels, use this handy hotel map from Booking.com to find available accommodations near top attractions for your travel dates, see lowest rates, and make your reservations:
Check out the newest Paris hotels
---
Related Articles about Paris Attractions