Paris events in March welcome early signs of spring and longer days to the City of Lights as events move outside again.
Due to the city's efforts to contain the spread of the COVID-19 coronavirus by banning all public indoor gatherings in France of 5,000 or more people, several major Paris events such a half-marathon around the city, a large book fair, and several trade shows have been cancelled. Even the Louvre Museum closed for a couple of days so that staff could review safety measures.
Despite the headlines triggered by these closures, most major events are still "on" and attractions are open. That includes concerts, sports events, museums, popular attractions such as the Eiffel Tower and Catacombs, restaurants, and hotels. In other words, life in Paris continues as normal although the French government has advised people to not shake hands or do the two-kiss greeting called la bise.
Major outdoor events still scheduled include the always-popular Musical Fountain Shows at Versailles, which return toward the end of the month and provide the perfect excuse for being outside, and a huge "fun fair" (carnival) dating back to 857 (yes, almost 13 centuries ago).
Exciting exhibits open at Musée Picasso and Musée Jacquemart-André, and plenty of concerts give you the chance to hear your favorite type of music.
On sunny March days, sidewalk tables fill up outside the city's many cafes and brasseries (such as La Turenne Brasserie near Place des Vosges in the Marais, show in top photo), and you'll begin to see hints of green in the trees.
Major events cancelled for this year include:
A popular half-marathon around the city (organizers currently plan to reschedule it)
A huge book show, which brings together publishers, writers, and fans for four event-packed days
March Concerts in Paris - 2020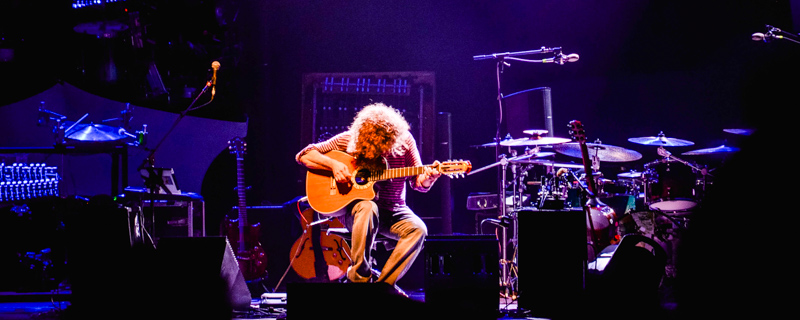 More Paris classical concerts, opera, & dance performances during March
More Paris rock, pop, jazz, rap, indie, & other concerts during March
Find Paris concerts for other months
Paris Exhibits - Top Shows during March 2020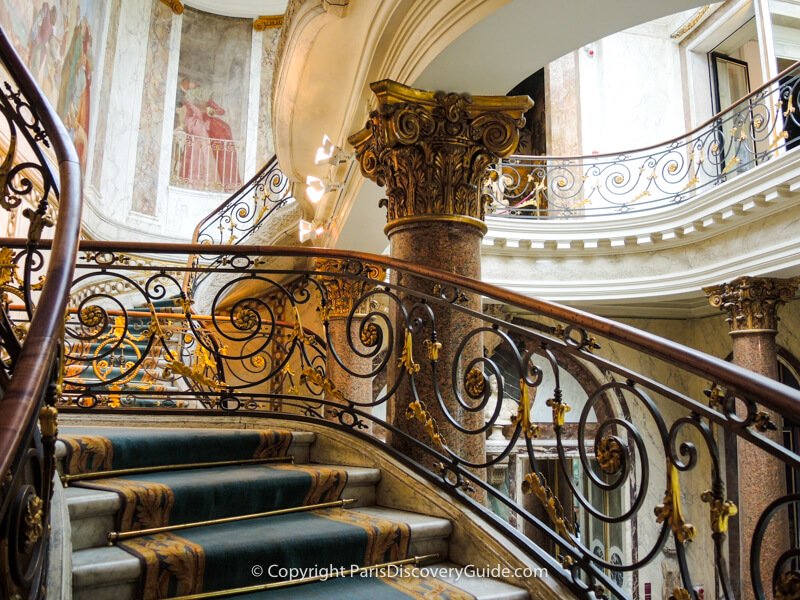 Turner: Exposure
@ Musée Jacquemart-André, March 13-July 20, 2020 - Major retrospective of British landscape master Joseph Mallord William Turner with watercolors and oil paintings on loan from Tate Britain in London. Tickets 14.50€ (includes admission to the permanent collections plus this exhibition)
Location: 158 Boulevard Haussmann, 8th arr.
Nearest Metro : Saint Philippe du Roule
Monet, Renoir, Chagall - Journeys Around the Mediterranean
@ Atelier des Lumières - February 28 through Dec 31, 2020 - Immersive video/digitized exhibition of Monet's, Renoir's, and Chagalls's masterpieces accompanied by original music. Tickets must be purchased online on the L'Atelier website
Open: 7 days/week
Where: 38 Rue Saint Maur, 11th arrondissement
Metro: Saint-Maur

Body and Soul: Italian Sculpture from Donatello to Michelangelo
@ Musée du Louvre, Through August 17, 2020 - Explores main themes and ideas developed in late 14th century Italy, with sculptures by Donatello, Michelangelo, and more Quattrocento masters.
Location: Rue de Rivoli, 1st arrondissement
Closed: Tuesdays, January 1, May 1, and December 25
Tickets: 17€ (purchased online); includes special and permanent exhibits; free for under 26
Stay nearby: Hotels near the Louvre
Nearest Metro: Palais Royal/Musée du Louvre, Pyramides
More info: https://www.louvre.fr
Interested in a Louvre Museum guided tour? Find out how to choose one
Our World is Burning
@ Palais de Tokyo, February 21-May 17 - Using fire as a sign of danger, this exhibition explores the connections among ecological catastrophes, wars, and explosive international relations in the early 21st century, and their impact on contemporary creation. Tickets 12€; open from noon to midnight every day except Tuesdays, January 1, May 1, and December 25
Location: 13, Avenue du Président Wilson, 16 arr
Nearest Metro: Iéna and Alma Marceau
More info: https://palaisdetokyo.com
Picasso Comics
@ Picasso Museum, March 31-July 21, 2020 - An exploration of the links between Picasso's works and the world of comics.
Admission: Adults 14€. Exhibit included with museum admission. Get skip-the-line priority tickets online or with a Paris Museum Pass
Location: 5 rue de Thorigny, 3rd arrondissement; closed Mondays
Metro: Saint-Sébastien-Froissart
---
Paris Museum and Attractions Passes
Get free admission and skip-the-line access to 60+ museums in and near Paris when you have a Paris Museum Pass for 2, 4, or 6 days. More info
Paris Foire du Trone - Throne Fair - 2020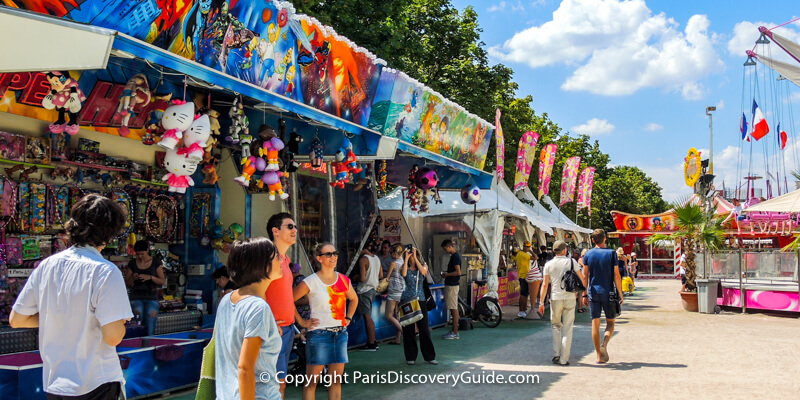 Visit Paris's huge Foire du Trone, and you'll become part of a tradition and cultural event stretching back to 857 when 15-year old King Lothair established the first Fun Fair, once a festive market featuring gingerbread as a top seller and acrobats and gambling to entertain the crowds. Today, roughly 350 attractions including carnival rides, stuffed animals, fries, and beer rule as the fair attracts an estimated 5 million visitors for the shared goal of having fun during its 2-month spring season.
When: March 27-May 4, noon to midnight (1pm on Saturdays, Sundays, and the eves of public holidays)
Where: Bois de Vincennes on the Reuilly Lawn (Pelouse de Reuilly), 12th arrondissement (Look for the fair on your right after you pass through the entrance near the Porte Dorée metro station)
Metro: Porte Dorée
Admission: Free - plus reasonable prices for food, drinks, rides, etc

French Open Tickets for Roland Garros Go on Sale
Coveted premier tickets go on sale on March 4 for the French Open Tennis Tournament, second Grand Slam of the season held this year from May 18 - June 7.
If you want to attend a match, you need to move fast once sales open as the tickets always sell out quickly.
Find French Open schedule, ticket information, and everything else you need to know about this famous sports event on TennisEventGuide.com
Paris Visitor's Tip: Daylight Savings Time in France
Daylight Savings Time in France - Just a reminder: Paris, France, and most other European countries switch to Daylight Savings Time (DST) on the last Sunday of the month - March 29 this year, so at 2am, move your clocks ahead by one hour. You lose an hour of sleep - but an extra hour of daylight at the end of the day is great!
CANCELLED: Paris Half Marathon - (Semi Marathon de Paris) - 2020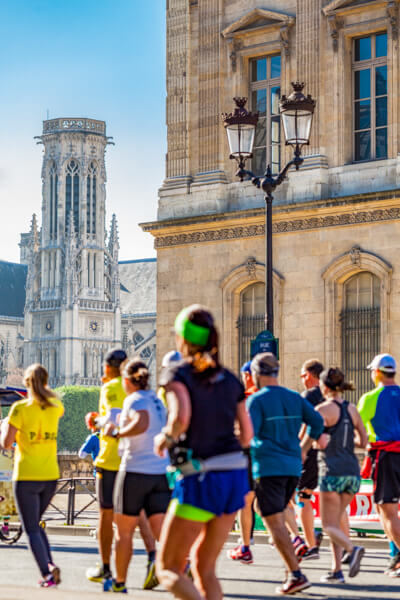 UPDATE: The Paris Half Marathon for 2020 has been cancelled in an effort to contain the spread of the COVID-19 coronavirus.
Please note: The race will be rescheduled at a later time to be announced as soon as possible.
As a warm up of sorts for the Paris Marathon in April, Paris also hosts an annual half-marathon known as Semi de Paris each year in March.
This year, the Paris Half Marathon takes place on Sunday, March 1, with about 40,000 runners expected to participate.
The Half Marathon course begins on the Left Bank of the Seine River by the Gare d'Austerlitz metro station near the Jardin des Plantes, crosses to the Right Bank and proceeds along the Seine to Hôtel de Ville before turning back along Rue de Rivoli up to Place de la Bastille, then heading down for another stretch along the Seine before making a large circle through Bois de Vincennes, the giant forest and parkland on the east side of the city. After emerging from the park, the route veers back down to the Right Bank of the Seine and finishes in front of the huge François Mitterrand Library (Bibliothèque François Mitterrand).
Start time for the Elite racers is 9am, with staggered start times for everyone else until 10:40am. Winners cross the Finish Line around 10am, and most runners will finish by early afternoon.
Want to find a good viewing location? You'll find the course map here.
CANCELLED: Paris Book Fair (LivreParis) - 2020
UPDATE: The Paris Book Fair has been cancelled for 2020 due to the city's ban on indoor gatherings of more than 5,000 people in an effort to contain the spread of the COVID-19 coronavirus.
Paris is a city that takes books seriously, and no where is that more evident than at the massive 4-day Paris Book Fair held each spring with 150,000+ visitors from more than 50 countries.
You can buy books, chat with some of the almost 4,000 writers at the presentations and publishers' booths (they'll also sign their books for you), and attend your choice of 2,500 events. If that's not enough, check out the 1,200 or so exhibits put up by major and indie publishers, 10 themed stages, bookstores, specialty forums on genres such as detective fiction and young adult, news organizations, book sellers, digital and audio producers, and university presses.
When: March 20-23
Where: Porte de Versailles Exhibition Center - Pavilion 1, 15th arrondissement
Metro: Porte de Versaille (Line 12) or Balard (Line 8)
Tickets: €8-€10/day
Livre Paris website for more iinformation: www.livreparis.com
More Fun Things to Do & See in Paris in March
Want to Save on Your Paris Hotel?
Check our tips on how to find discounts, deals, and bargains for Paris hotels. Whether you're looking for cheap accommodations or want to pay less for luxury, we'll show you How to Save on Hotels in Paris.
See Trip Advisor's Best Value Deals to save BIG on your Paris hotel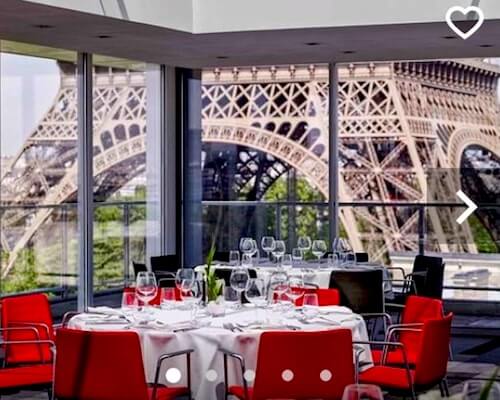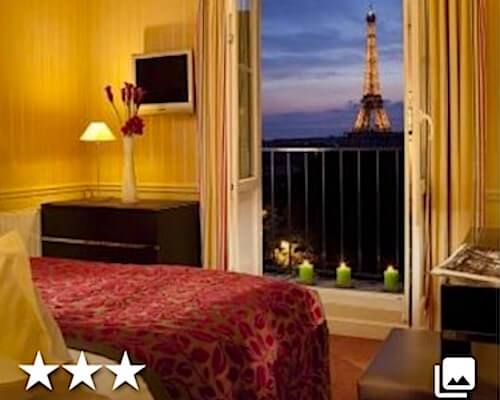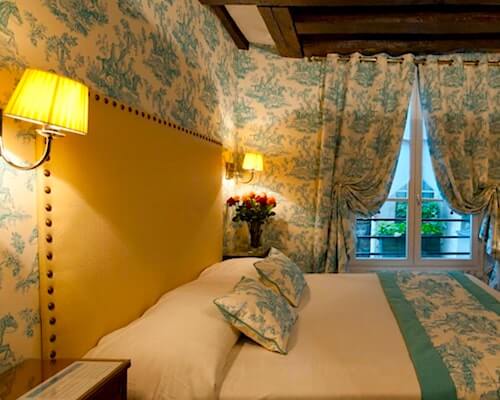 More Articles about Things to Do during March in Paris
More Fun Activities