Exciting Paris events during February include the end of Winter Sales (look for the biggest bargains this month!), Chinese New Year parades, a lively roster of concerts, and believe it or not, the first signs of spring toward the end of the month.
Valentine's Day means you'll see lovely displays in bakery windows, and special menus in the city's romantic bistros.
With warmer temperature, longer days, and the first flowers appearing on early-blooming cherry trees, February is a wonderful time to explore Paris, visit museums, and enjoy hints of romance in the air.
Celebrate Paris's reputation as the "City of Love" by posing for a photo in front of the famous blue and white Wall of Love in Rictus Square in Montmartre (shown in photo above) where you'll see I Love You written in 250 different languages.
Valentine's Day in Paris: Celebrate Your Love in the City of Love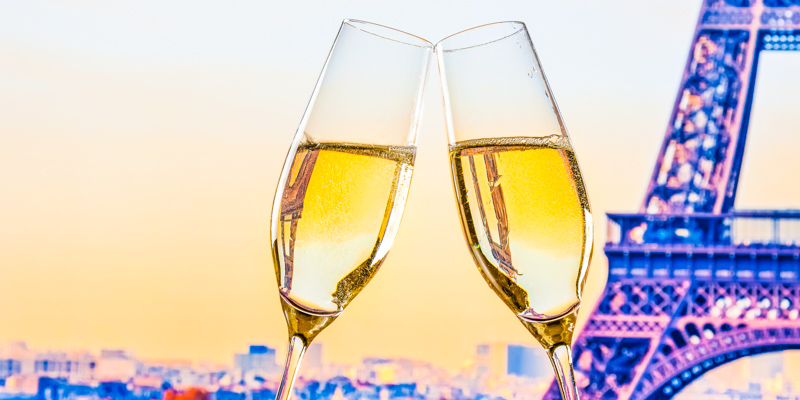 Not surprisingly, the City of Love pulls out all the stops on Valentine's Day. If you're visiting Paris on February 14, romantic cruises down the Seine River give you the perfect combination of Champagne, a special Valentine's Day dinner, and iconic views as you pass by the Eiffel Tower and other top attractions. Here are two of the best, plus a spectacular Valentine's Day show and dinner:
Chinese New Year Parades in Paris - Dates & Locations 2019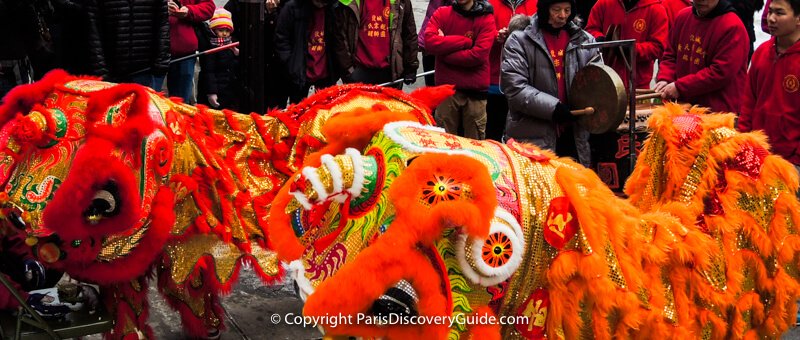 Chinese New Year parades, festivities, and other events span about two weeks during February in Paris, home to Europe's largest Asian community. Don't miss the chance to experience the Lion Dancers, colorful dragons, drums, firecrackers, food, and activities!
Chinese New Year falls on Tuesday, February 5 in 2019, with most celebrations taking place a week or two before or after this date.
Here are the 2019 locations and last year's dates (look for 2019 updates soon!) for the biggest Chinese New Year parades and other celebrations in Paris:
13th Arrondissement - Sunday, February 25, 1pm-5pm; parade kicks off at 44 Porte d'Ivry (near Metro station)
Belleville (10th, 11th, 19th, and 20th arrondissements) - Sunday, February 18), 10:30am kickoff at the Belleville Metro station
3rd Arrondissement - No parade this year, but many Chinese cultural activities from February 12-17 at the 3rd arrondissement's Town Hall (2 Rue Eugène Spuller). For details: 3rd Arrondissement Town Hall website (in French)
Find out more about Paris Chinese New Year Parades including routes, other activities and things to do, and nearby places to stay
More to do: Chinese New Year Concert featuring traditional music and instruments - Philharmonie de Paris - Feb 11 - Tickets
Future Chinese New Year dates: January 25, 2020; February 12, 2021; February 1, 2022; January 22, 2023; February 10, 2024; January 29, 2025
February Concerts in Paris - 2019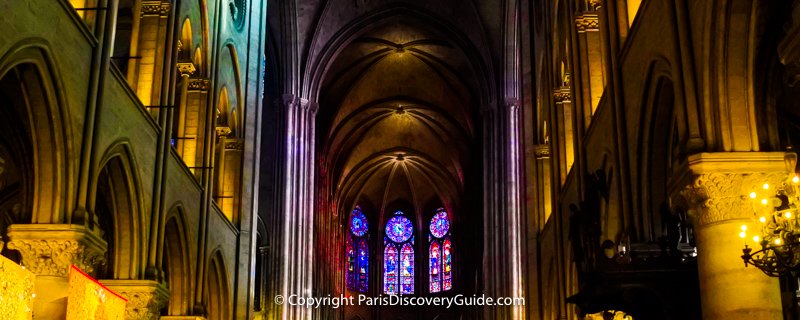 Find Paris concerts for other months
Winter Sales on Designer Fashions - Final Days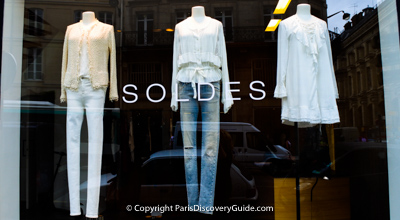 The famous Paris winter sales end on February 20 (to be updated for 2019).
By early February, Soldes signs in store windows all over the city will be announcing final reductions - as high as 70-80%, and occasionally even more. Although sales may have already at some stores, savvy shoppers know that these last few days are when you'll find the biggest bargains.
Find out more about Paris Winter Sales 2019
Paris Tours for Fashionistas
Paris Exhibits - Must-See Shows during February 2019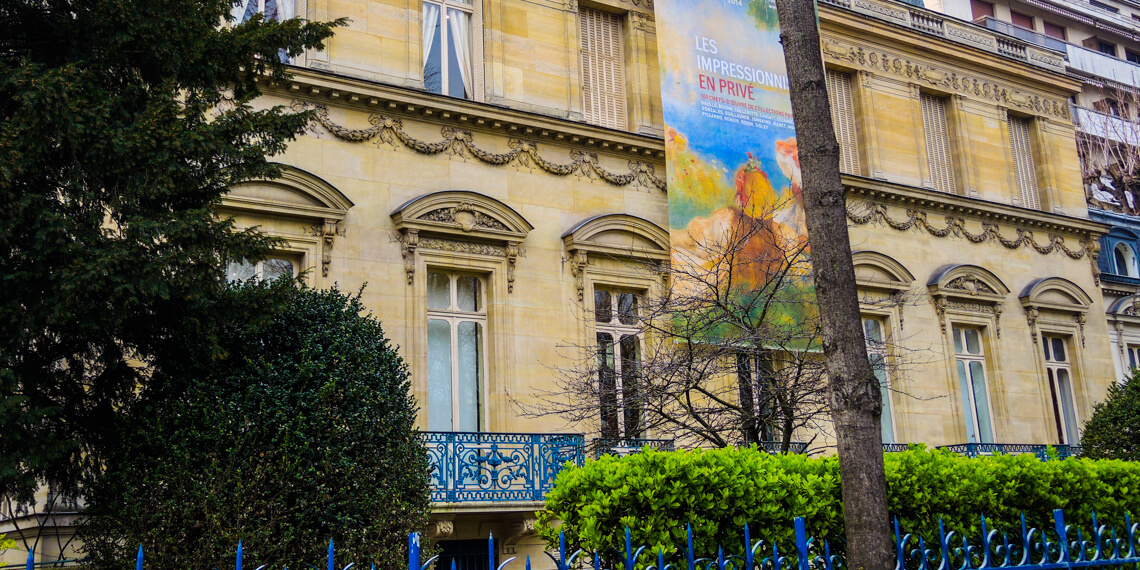 Private Collections: A Journey of Impressionists to the Fauves
@ Musée Marmottan Monet, through February 10, 2019 - On display will be 60 seldom-shown pieces from private collection by monet, Degas, Renoir, Rodin, Claudel, Seurat, Bonnard, Derain, Matisse, Gauguin, and other important artists from Impressionism to Fauvism. Open Wednesday - Monday; 10am-6pm and until 9pm on Thursdays. General admission 11€; includes this exhibit
Location: 2 rue Louis Boilly, 16 arr
Nearest Metro: La Muette
More info: www.marmottan.fr
Being Modern: The MoMA in Paris 
@ Fondation Louis Vuitton, through March 5 2018- Masterworks from New York's Museum of Modern Art, including Walker Evans, Alexander Calder, Marcel Duchamp, Frank Stella, and many more. Tickets 16€, with timed entry.
Location: 8, Avenue du Mahatma Gandhi in Bois de Boulogne (16th arr). Getting there: Take the Fondation shuttle (2€) from Avenue de Friedland near the Étoile Metro exit
More info: Fondation website
Dada Africa: Roots and Influences
@ Musée de l'Orangerie, through February 19, 2018 - Explores the artistic exchanges between the Dadaists and African, Native American, and Asian works. Tickets 9€, with timed entry.
Location: Jardin des Tuileries, 1st arr. Nearest Metro: Concorde
More info: Museum website
Caesar, the Retrospective
@ Centre Pompidou (Rue Saint-Martin, 4e), through March 26 2018- A retrospective exhibit of the work of Parisian sculptor Caesar. Exhibit included with museum admission of 14€.
Location: Rue Saint-Martin, 4e. Nearest Metros: Rambuteau, Hôtel de Ville, Châtelet. RER: Châtelet les Halles, lines A, B, D
More Top Paris Things to Do & See in February