Chinese New Year Parades in Paris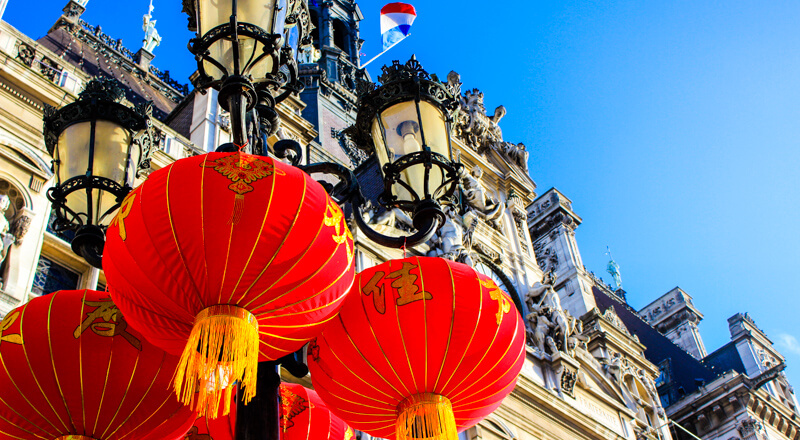 Chinese New Year parades and celebrations take place across the city's Asian neighborhoods each February to welcome the Lunar New Year with red lanterns and plenty of festivities.
Featuring costumed lion dancers, flamboyant dragons, marchers in traditional dress, drums and cymbals, performers, kids' activities, and great food, these are exciting events you won't want to miss!
Paris has the good fortune to include four Asian neighborhoods - three predominantly Chinese and Southern Asian, plus a growing Japanese-Korean enclave known for its trendy restaurants. Attending the New Year festivities gives you the perfect opportunity to explore Asian culture in Paris.
Use our guide to find the biggest and best Chinese New Year parades, activities, dining, and shopping in these four fascinating parts of Paris.