Paris events in December focus on the holidays as lavish Christmas and New Year's decorations transform the city into a real City of Light.
Paris in December brings festive Christmas Markets overflowing with unique gifts and regional specialties, sparkling lights and decorations throughout the city's neighborhoods, and plenty of good cheer.
Sip a cup of vin chaud - hot mulled wine - as you do your holiday shopping, gaze at the magical holiday windows at the famous Paris department stores, and relax at special Christmas concerts in the city's magnificent churches.
And if you're lucky enough to be here for New Year's Eve, get ready for a spectacular celebration you'll always remember.
Top photo: Holiday lights along Champs Elysées leading up to the Arc de Triomphe
Best Christmas Markets in Paris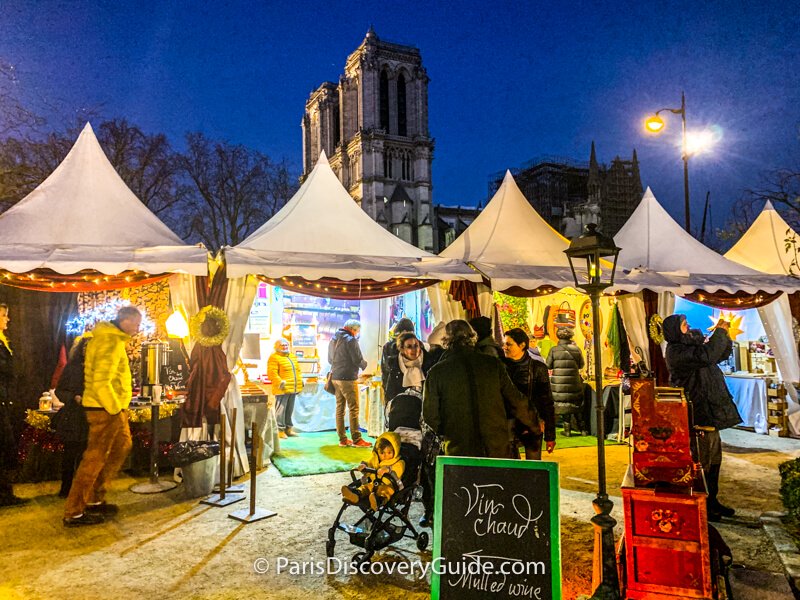 Sparkling lights and decorations, the smell of roasting chestnuts, cups of hot wine infused with cinnamon, and Swiss-style chalets overflowing with special holiday foods, hand-crafted gifts, and decorations . . . Christmas Markets, a tradition since Medieval times, pop up all over Paris starting in late November.
Paris Christmas Market Schedule
Find details about what each market offers, photos, and addresses
All dates to be confirmed for 2020
Hötel de Ville Christmas Market (Rue de Rivoli, next to the Hotel de VIlle metro station, 4th arr) - December 11 - January 1
Christmas Village at La Défense Esplanade - November 19-December 27
The Magic of Christmas - Tuileries Christmas Market - Magie de Noël - (formerly Champs-Élysées Christmas Market) - November 13- January 3
Canopée des Halles Christmas Village - November 12-December 29
St Germain des Près Christmas Market - November 28-January 3
Christmas Market at the Feeries d'Anteuil - November 28-December 8
Gare de l'Est Traditional Alsace Christmas Market - December 2-18
Christmas Market near Notre Dame Cathedral - December 11-27, 10am-8pm (9pm on Friday, Saturday, Sunday)
Christmas Market at Hôtel de Ville (Paris City Hall, 4th arr) - December 11-January 3
Marché de Noël Paris Beaubourg - Christmas Market at Pompidou Center, 4th arr - November -January
15th Arrondissement Christmas Market - December 11-20
Bir Hakeim Christmas Market (not far from the Eiffel Tower) - December 11 -January 3
Christmas Market at Invalides - December 11-29
Abbesses Christmas Market - November 28-December 31
Sacre Coeur Christmas Market in front of Sacre Coeur - Dec 10-23
Montmartre Christmas Market behind Sacre Coeur
Selected Pop-Up & Short-Term Christmas Markets
Japanese Christmas Market - Passage Choiseul (Rue des Petits Champs, 2nd arr) - 11:30am-5:30pm, Nov 25 - 28
English Christmas - St George's Anglican Church (7 Rue Auguste Vacquerie, 16th arr) - December - January
Nordic Christmas Market - La REcyclerie (83 Boulevard Ornano, 18th arr) - Dec 11 (to be confirmed)
Swedish Christmas Market - The Swedish Church (9 Rue Médéric, 17th arr, Metro: Courcelles) - Nov 27-29
Marché de Noël de Rock My Bergamote - Young French Designers at Le Pavillion des Canaux coffeeshop/restaurant (39 Quai de la Loire), Bassin de la Villette, 19th arr - 11am-8pm, December 5 (to be confirmed)
Specialty Christmas Markets on 3 Sundays with 3 themes and 30 creators in front of Le Hasard Ludique ("Playful Hazard"), the former Saint-Ouen rail station on the Petit Cienture and now a cultural venue (128 Avenue de Saint-Ouen, 18th arr; nearest Metro: Porte de St Ouen / Guy Moquet) - African-Style Christmas Market on Dec 1, Made in the 18th Arrondisement Market on Dec 8, Merci Bernard's Vegan Christmas Market on Dec 15 plus Christmas treats, mulled wine, specialty beers, and hot drinks all day. Free admission. More about Le Hasard Ludique: https://www.lehasardludique.paris
Klin d'Oeil d'Hiver Christmas Market featuring 70 designers - Carreau du Temple (4 Eugene Spuller - 3rd arr) - December 5-6 (to be confirmed)
More about Paris Christmas Markets: Details, locations, and directions
Christmas Lights & Holiday Decorations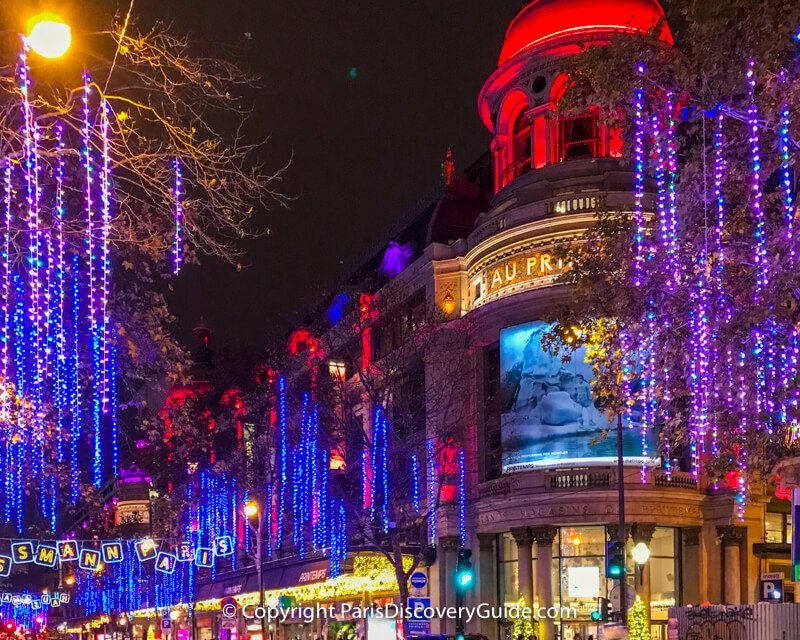 Christmas lights and decorations start to appear in Paris starting in mid-November and continue through early January (until just before the January sales begin).
By December, you can see festive lights, decorations, and Christmas trees in all the city's key shopping districts. Don't miss the spectacular store window displays at Paris's four grand department stores!
Find the best places to see Christmas lights in Paris
Go on a Paris Christmas Lights Tour
Find out more about holiday window displays in Paris department stores
December Concerts in Paris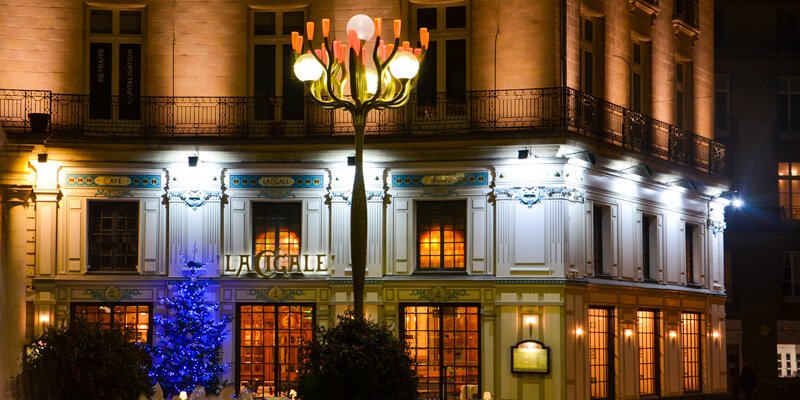 Christmas & Christmas Eve Concerts in Paris
Looking for non-holiday music? Skip down to the regular December Concerts section
More Christmas Eve & Christmas Day Performances
New Year's Eve Concerts in Paris
More December Concerts
Jean-Philippe Rameau's Hippolyte et Aricie - Opéra Comique - Dec 14, 16, 18, 20, 22, 23
Offenbach's Fantasio - Opéra Comique - Dec 14, 16, 18, 20, 22, 23
More Paris classical concerts, opera, & dance performances during December
More rock, pop, jazz, rap, indie, & other concerts during December
Find Paris concerts for other months
Christmas at Disneyland Paris in December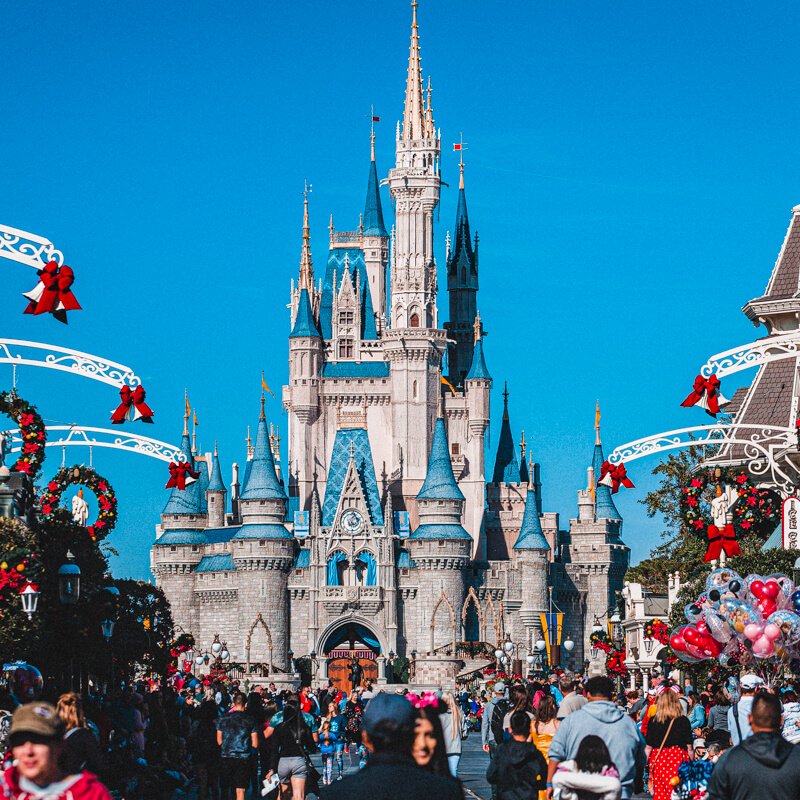 Enchanted Christmas celebrations start at Disneyland Paris in early November and continue into January with plenty of entertainment and holiday spirit for everyone.
You'll find a spectacular giant tree, entertaining shows, festive Christmas parades, and gorgeous holiday decorations everywhere. Each year brings new holiday features, lights, and shows at both Disney Parks, an immersive nighttime extravaganza, and singing carols with Santa, Mickey, and Minnie for a magical experience you won't forget.
When: November 7 - January 4

Disneyland Paris and Transportation
Take the RER A to the Marne-la-Valée station across a small plaza from Disneyland Paris, and buy your tickets at the gate - or check out these options to make your trip faster and easier:
---
More to Do in Paris in December
Hanukkah Celebrations & Menorah Lightings in Paris 2020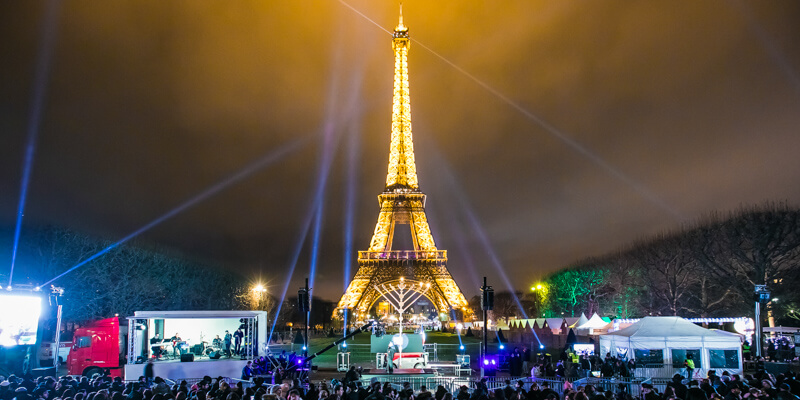 Hanukkah, the Jewish Festival of Lights, begins at sundown on December 10 this year, and lasts for eight days until sundown on December 18.
All over the City of Light, giant menorahs in public spaces (as well as normal size menorahs in private homes) will be lit in honor of the occasion, starting with just one candle on the first night plus one additional candle on each following night until all are glowing.
This year, Paris begins its public menorah lighting ceremony for Hanukkah at the Eiffel Tower at 8pm, followed by a "Hassidique" concert.
Find locations for the menorah lighting ceremony each night, plus more ways to celebrate Hanukkah in Paris
Things to Do in Paris in December
Visiting Paris in December? Here's a mix of fun indoor and outdoor activities to enjoy this month:
- Paris Illuminations Cruise & Crazy Horse Burlesque Show - Start your evening with a cruise down the Seine River at dusk to see most famous Paris sights and monuments illuminated with floodlights, and then head to the iconic Crazy Horse Caberet and enjoy a glass of Champagne as you watch the spectacular burlesque show. Book now
- Christmas Eve and Day Dinner Cruises - Enjoy a special 5-course dinner cooked on board, live music, and magical views of illuminated famous sights and landmarks along the Seine River as you cruise by in a comfy glass-covered boat. These holiday cruises always sell out - so book early to avoid disappointment! Book now
- Paris Christmas Lights Bus Tour - See all the fantastic holiday lights around the city from the top of a double-decker sightseeing bus. Dress warmly, and get ready for a fun city tour where you'll see the best holiday light displays in the city. Book now
- Baking & Wine Class Gourmet Package - This special small-group experience combines two gourmet adventures: 1) a fascinating behind-the-scenes bakery tour and demonstration of how master chefs create Paris's famous baguettes and pastries as you learn interesting facts about French culture and cuisine, taste samples warm from the oven, and get a goodie bag to enjoy later, and 2) a visit to a wine cellar where you'll taste wines from 6 different French regions and learn from a master sommelier about the nuances of appreciating French wine. Book now
- Moulin Rouge Show with Dinner Options - Enjoy a delicious dinner (vegetarian and vegan options available) and fantastic performance of the Féerie show at the legendary Moulin Rouge for a quintessential Paris night on the town! Book now
Paris Exhibits - Shows to See during December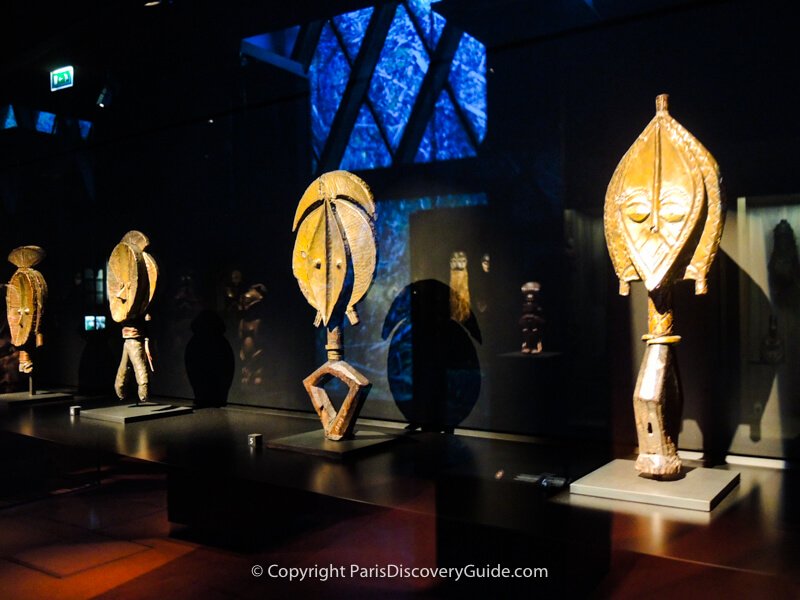 Soutine / De Kooning
@ Musée de l'Orangerie, October 7-January 25, 2021 - This exhibition explores Soutine's influence on De Kooning through about 50 works, many of them on loan from the Barnes Foundation of Philadelphia which holds the 2nd largest Soutine collection after Musée de l'Orangerie.
Tickets: 9€; free admission when you have a Paris Museum Pass
Location: Jardin des Tuileries, 1st arr. Nearest Metro : Concorde
Monet, Renoir, Chagall - Journeys Around the Mediterranean
@ Atelier des Lumières - February 28 through Dec 31, 2020 - Immersive video/digitized exhibition of Monet's, Renoir's, and Chagalls's masterpieces accompanied by original music. Tickets must be purchased online on the L'Atelier website
Open: 7 days/week
Where: 38 Rue Saint Maur, 11th arrondissement
Metro: Saint-Maur

---
Paris Museum and Attractions Passes
Get free admission and skip-the-line access to 60+ museums in and near Paris when you have a Paris Museum Pass for 2, 4, or 6 days. More info
Handel's Messiah Sing-Along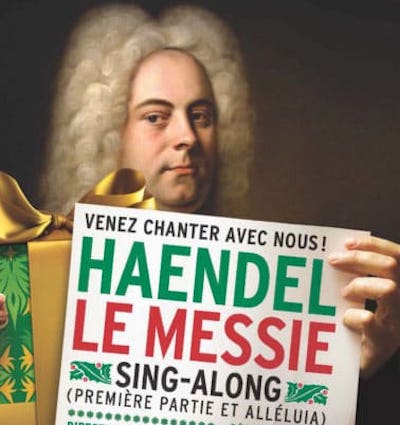 Have you ever wanted to celebrate the holiday season by singing Handel's Messiah as part of a large group of enthusiastic singers?
You can do this on Sunday, December 8 at 3pm as the Paris Choral Society leads their annual Messiah Sing-Along of Part 1 and the famous Hallelujah Chorus at the American Cathedral (23 Avenue George V, 8th arr) - or, if you prefer, just listen. Don't know the words? No worries. You can rent or buy a copy of the score at the door.
See the Paris Choral Society website for details and ticket info.
Need to Book a Paris Hotel for Your December Visit?
Planning a trip to Paris during the holiday season? Use this hotel map to find hotels near your favorite events and Paris attractions:
More ways to save on Paris hotels & apartments
More Top Paris Things to Do & See in December