Why visit Paris?
From iconic bucket list attractions like the Eiffel Tower to picture-perfect pleasures like a picnic on the bank of the Seine River, Paris offers something for everyone.
Your first visit may feel magical, but even if you return dozens of times, you will never run out of new things to see and do.
Whether you fall in love with the jewel-like colors of medieval stained glass windows at Sainte-Chapelle, the addictive combination of steak-frites with a glass of red wine in a cozy bistro, or the experience of stepping back in time as you wander through narrow medieval streets of the Marais neighborhood, you'll create memories of your own special Paris.
As Audrey Hepburn famously said, "Paris is always a good idea."
So where to begin?
Start with our list of 10 irresistible reasons why you will love Paris - and then start planning your next trip!
Top photo: Flowers blooming in Tuileries Garden by the Louvre in May, (c) Paris Discovery Guide
Paris Discovery Guide is a reader-supported publication. When you buy through our links, we may earn a commission at no additional cost for you. Learn more
---
10 Reasons Why You Should Visit Paris Soon
1. Thrilling Iconic Attractions (Plus Some You've Never Imagined)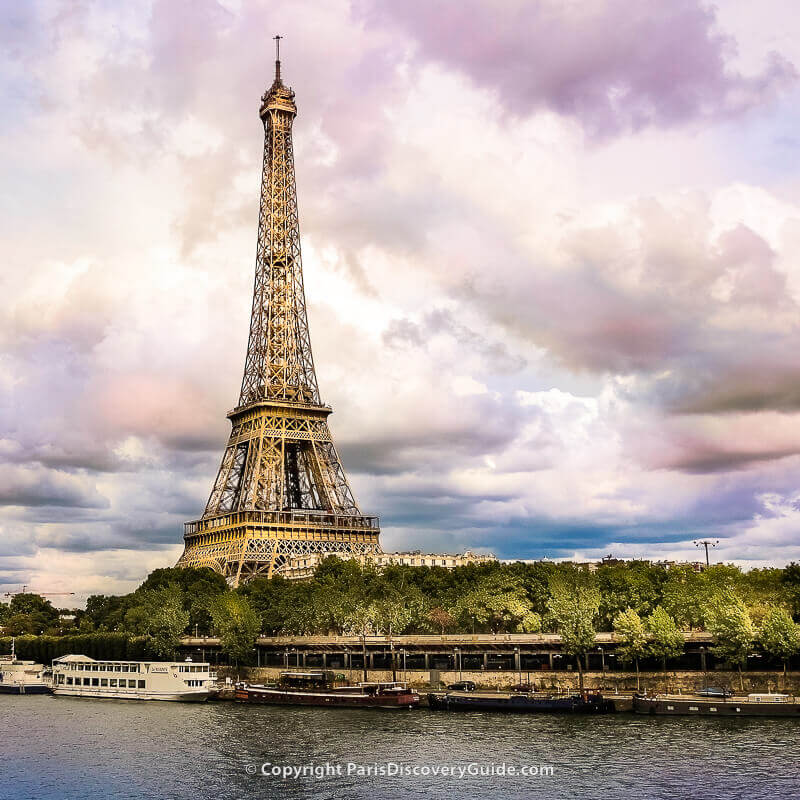 Nothing beats the thrill of seeing the Eiffel Tower and other iconic Paris attractions for the first time.
But there are plenty of reasons to visit Paris beyond just the famous sites.
From Medieval masterpieces such as Sainte-Chapelle to historic shopping arcades to edgy street art to a Roman arena, Paris is packed with fascinating places to explore.
10 Top Paris attractions you'll want to see
Easy Day Trips from Paris to Versailles, Giverny, D-Day Normandy Beaches, Disneyland Paris, & more!
Fun Ways to See Top Paris Attractions
---
2. Fun Things to Do in Paris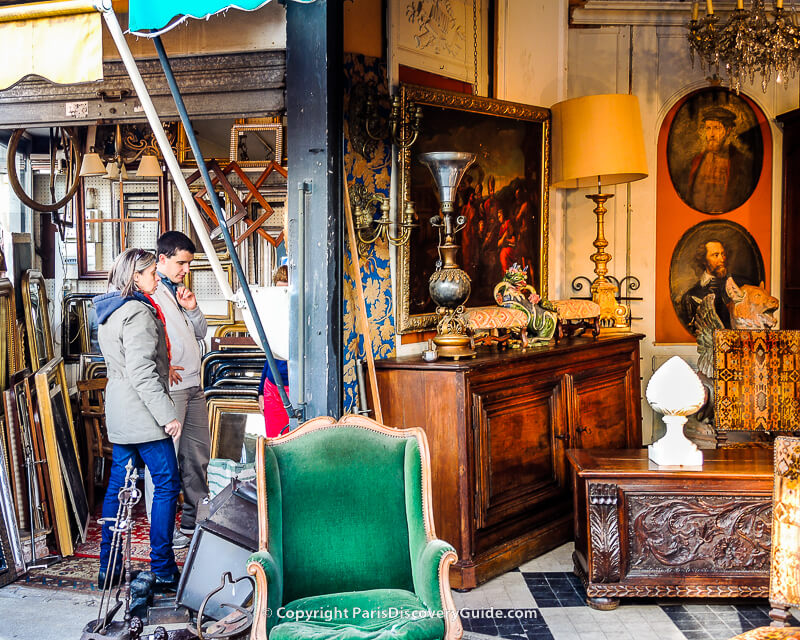 Explore the medieval streets of the Marais, lounge on a Paris "beach," tour the famous Les Puces flea market, or enjoy a concert in a magnificent Paris church or other exciting venue.
Take a cooking class, immerse yourself in digital art shows at Atelier des Lumieres, marvel at the beauty of cherry trees in bloom throughout the city during spring.
Find the coolest spots to see and photograph the Paris skyline - including a few you might not discover on your own.
Cruise down the Seine River, sail a boat in Luxembourg Gardens, relax under the stars at an outdoor summer concert.
You'll never run out of fun things to do in Paris - or reasons why you should go for a visit.
Need More Inspiration?
Check out these iconic and lesser-known Paris scenes:
---
3. Paris Hotels & Apartments for Every Budget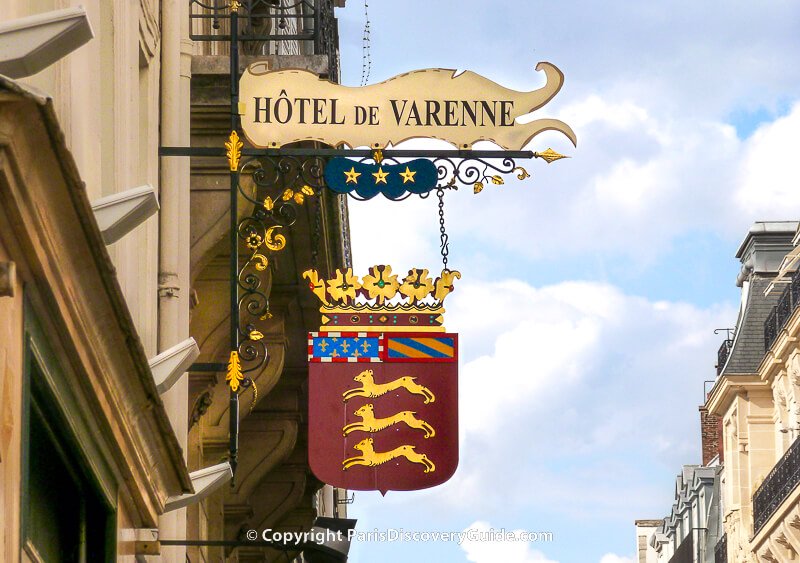 Paris hotels and apartments are more affordable than you might expect. Spend a fortune or relatively little for a few nights of accommodations - the choice is yours!
Hotels & apartments in every price range can be found in every central Paris neighborhood near top attractions. Check out our guide to Paris hotels
Prefer an apartment? You can choose from budget to luxe.
Find the best Paris neighborhoods for your stay, and luxury, mid-range, and budget hotels & apartments for each area
Find deals, discounts, and bargains on Paris hotels & apartments
And check out the newest Paris hotels
Check out the newest Paris hotels
---
4. Shopping ... Paris is a Shopper's Paradise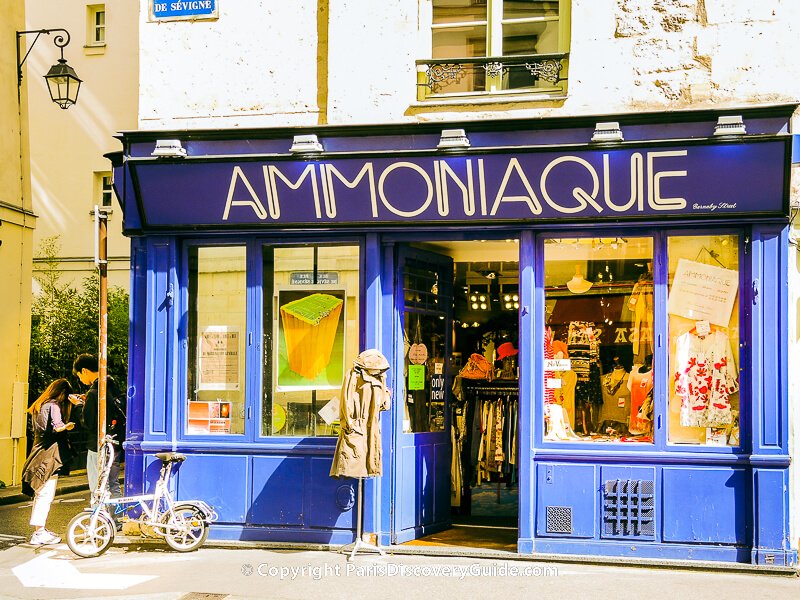 From the dazzling "Golden Triangle" of haute couture to Grands Magasins (big department stores) to trendy boutiques, shopaholics find plenty of places to stock up on Paris fashion.
Don't miss the latest fashions in the Marais, the designer outlet village, open air markets, or the flea markets! And be sure to indulge yourself at the famous twice-a-year Paris sales.
Paris is a shopper's paradise.
Find out more about where to shop in Paris
---
5. Paris Museums & Cool Street Art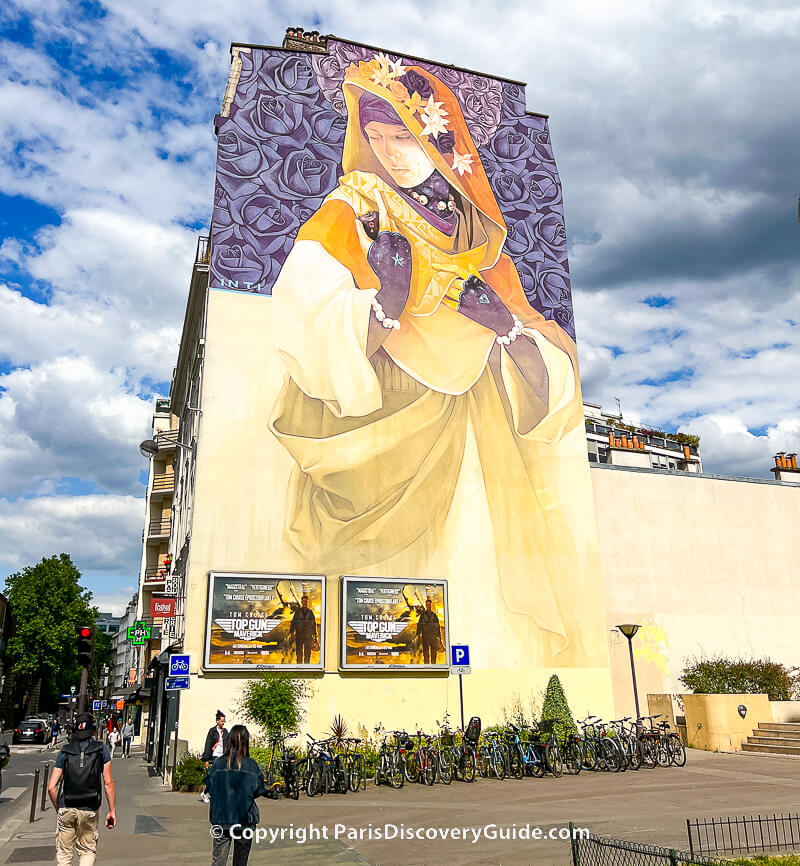 The Louvre, Musée d'Orsay, and Centre Pompidou may be the most famous Paris museums - but almost 150 other museums and monuments offer exhibits on every topic you can imagine.
Be sure to also look at art on the streets - everything from classical sculpture to the latest creations by sometimes-edgy street artists. Start with a guided bike tour of Paris's urban art museum
And don't forget - check out the many special museum exhibitions in Paris each month.
---
6. Delicious Food & Wine (Some Say this Is the Best Reason to Travel to Paris)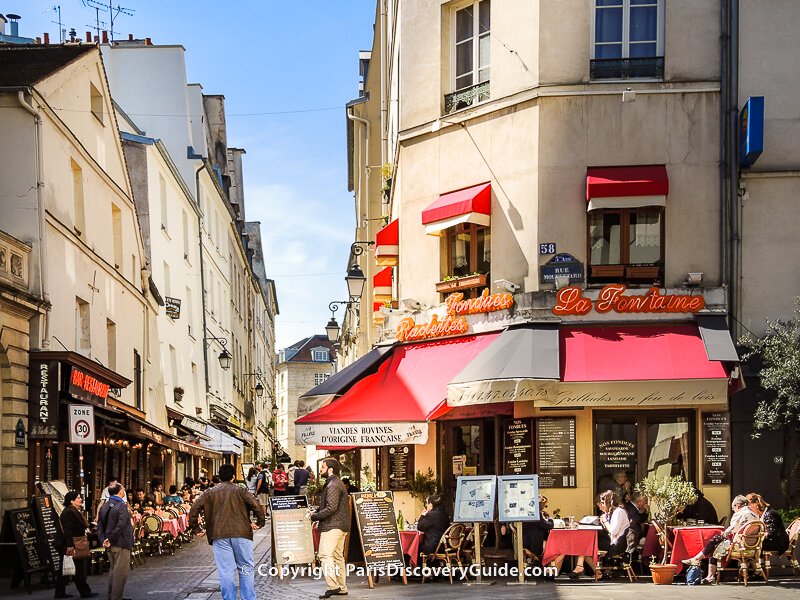 From haute cuisine in Michelin-starred restaurants to the trendiest bistros serving local fare based on what's fresh, Paris will please your palate.
Stop by a bakery for fresh croissants and pain au chocolat, sample macaroons from Hermé or Ladurée, sip tea at Mariage Frères' tea room or indulge in a decadently rich hot chocolate at Angelina. Explore your favorite cuisine and discover new favorites on a food tour.
Try different kinds of French cheese and find your favorites. Order a fromage and charcuterie platter, or stop by a Latin Quarter bistro for the famous melted cheese dish, raclette.
Dig into steak-frites at a brasserie. Savor the couscous in a North African cafe. Become addicted to Nutella crepes.
And remember - wine and French food are meant for each other.
Experience wine & cheese on a gourmet tour of Paris
---
7. Beautiful Parks & Gardens Where You Can Relax and Play
Luxembourg Gardens and Tuileries Garden are famous for their statues and beautiful flowers. Kids love to sail their toy boats across pools, go for pony rides, and even watch a puppet show.
Visit Jardin des Plantes with its menagerie and maze, a hidden Roman arena in the Latin Quarter, the elevated Promenade Plantées, with views high above the city, and the almost-hidden Palais Royal Garden. And that's just the beginning of the gorgeous parks you can explore in Paris!
8. Day Trips from Paris to Famous Places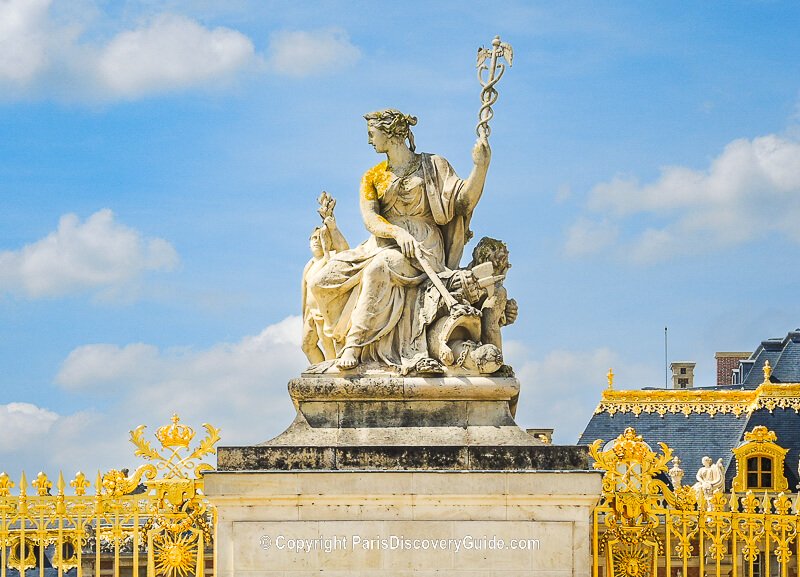 Versailles, Monet's garden at Giverny, Disneyland Paris, and several chateaus are less than an hour from Paris.
Go a little farther and you can visit the medieval city of Bruges, famous World War II battlegrounds, Mont Saint-Michel, and even London - and be back in Paris by evening.
Why visit Paris? Aside from all the pleasures of being there, it's the perfect base for exploring so many other places.
Find out about more day trips from Paris
---
9. Fun Places in Paris for Kids and Teens (& their Parents)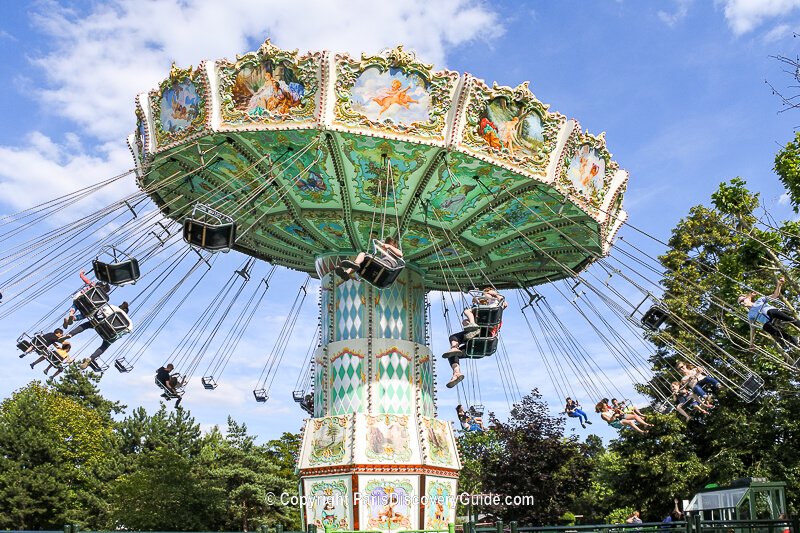 Planning a trip to Paris with kids or teens?
Fortunately, Paris has LOTS of attractions and activities that are fun for the entire family - including teens.
And great news - most are inexpensive or even free for kids under 18.
And of course, kids love Disneyland Paris, just a short train ride from the city.
Find out more about visiting Paris Disneyland
---
10. "Hidden" Paris - There's Always More to Explore!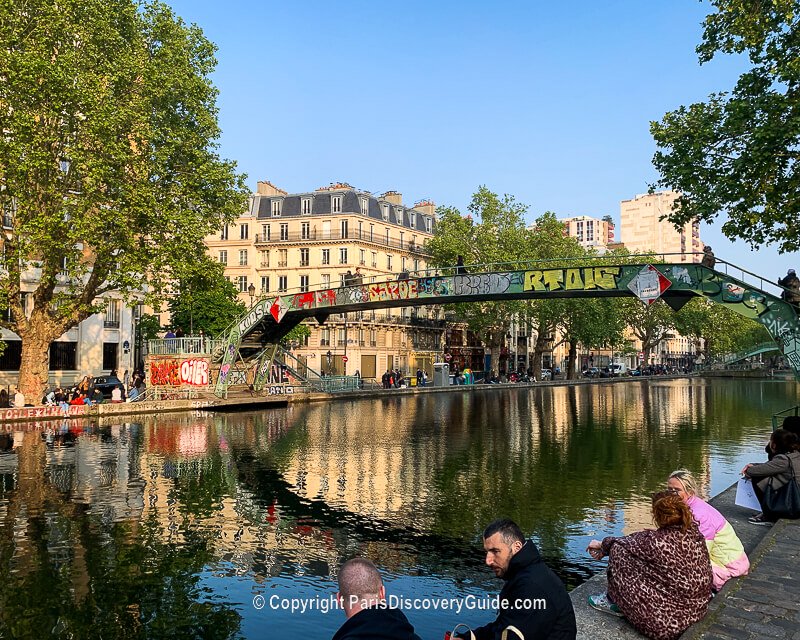 After you've seen the most famous Paris attractions, what's left?
Plenty - it's time to explore lesser known market streets, indie designer boutiques, cool bistros and brasseries. Relax on a scenic cruise up Canal Saint-Martin, visit excellent (and uncrowded!) smaller museums, find the parks where Parisians hang out. All of these non-touristy places are even more reasons to go to Paris.
---
Pin Now, Read Again Later
---
More Articles about Visiting Paris