10 Reasons Why You'll Love Paris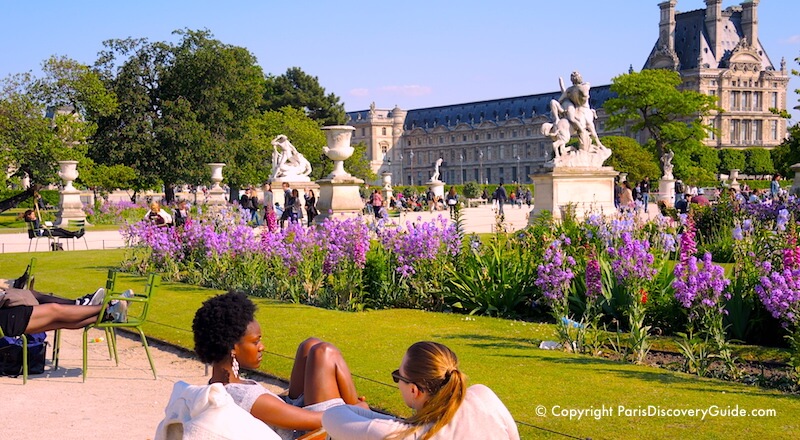 Why visit Paris?
The city offers something for everyone. Even if you visit Paris dozens of times, you will never run out of new things to see.
Whether you fall in love with the jewel-like colors of Notre Dame Cathedral's stained glass windows, the tantalizing combination of steak-frites with a glass of red wine in a cosy bistro, or the experience of stepping back in time as you wander through narrow medieval streets of the Marais neighborhood, you'll create memories of your own special Paris.
Everyone's experiences here are different - but if you're planning your first trip, enjoy this list of 10 reasons why you will love Paris.
Coming back for a return visit? Let this list trigger special memories - and give you ideas about new places to explore.
Nothing beats the thrill of seeing the Eiffel Towerand other iconic Paris attractions for the first time.
But Paris offers you a lot more than just the famous sites.
From historic shopping arcades to edgy street art to a Roman arena, Paris is packed with fascinating places to explore. Find out more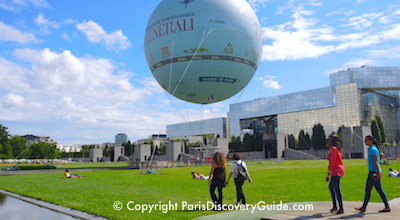 Explore the medieval streets of the Marais, lounge on a Paris "beach," tour the famous Marché aux Puces flea market.
Take a cooking class, look down on Paris from a hot air balloon, stroll high above the city on the Promenade Plantée.
Cruise down the Seine River, sail a boat in Luxembourg Gardens, relax under the stars at an outdoor summer concert.
You'll never run out of fun things to do in Paris. Find out more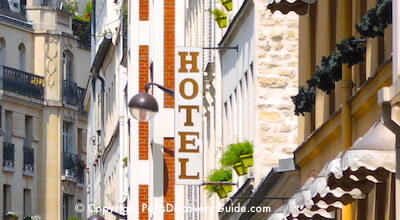 Spend a fortune or relatively little for a few nights in a Paris hotel - the choice is yours!
Hotels in every price range can be found in every Paris neighborhood and near every attraction.
Prefer an apartment? You can choose from budget to luxe. Find out more
Shopping, Shopping, Shopping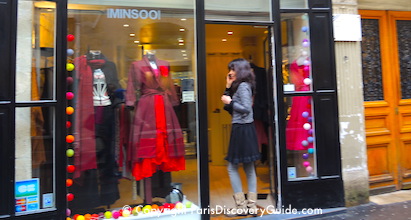 From the dazzling "Golden Triangle" of haute couture to Grands Magasins (big department stores) to trendy boutiques, shopaholics find plenty of places to stock up on Paris fashion.
Don't miss the latest fashions in the Marais, the designer outlet village, open air markets, or the flea markets! Paris is a shopper's paradise. Find out more
The Louvre, Musée d'Orsay, and Centre Pompidou may be the most famous Paris museums - but almost 150 others offer exhibits on every topic you can imagine.
Be sure to also look at art on the streets - everything from classical sculpture to the latest creations by sometimes-edgy street artists. Find out more
Fun Ways to See Top Paris Attractions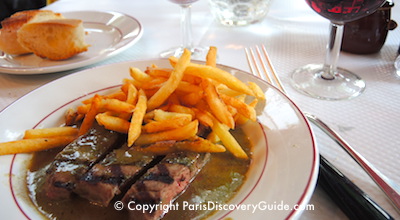 From haute cuisine in Michelin-starred restaurants to the trendiest bistros serving local fare based on what's fresh, Paris will please your palate.
Stop by a bakery for fresh croissants or pain au chocolat, sample macaroons from Hermé or Ladurée, sip tea at Mariage Frères or indulge in a decadently rich hot chocolate at Angelina.
Dig into steak-frites at a brasserie. Savor the couscous in a North African cafe. Find out how good a crepe with Nutella tastes.
And remember - wine and French food are meant for each other. Find out more
Beautiful Parks & Gardens
Luxembourg Gardens and Tuileries Garden are famous for their statues and beautiful flowers. Kids love to sail their toy boats across pools, go for pony rides, and even take in puppet shows.
Visit Jardin des Plantes with its menagerie and maze, a hidden Roman arena in the Latin Quarter, the elevated Promenade Plantées, with views high above the city. And that's just the beginning! Find out more
Day Trips to Famous Places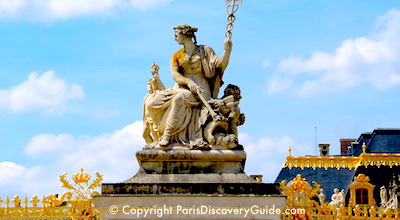 Versailles, Disneyland Paris, and several chateaus are less than an hour from Paris.
Go a little farther and you can visit the medieval city of Bruges, famous World War II battlegrounds, Mont Saint-Michel, and even London - and be back in Paris by evening.
Getting to all these places from Paris is easy. Find out more
Fun for Kids and Teens (& their Parents)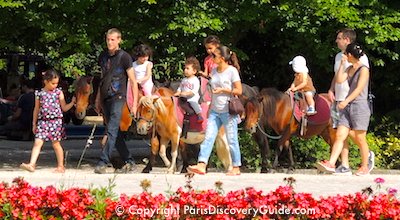 Planning a trip to Paris with kids or teens?
Fortunately, Paris has LOTS of attractions and activities that are fun for the entire family - including teens.
And great news - most are inexpensive or even free for kids under 18.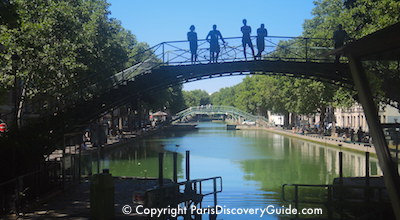 After you've seen the most famous Paris attractions, what's left?
Plenty - it's time to explore lesser known market streets, indie designer boutiques, cool bistros and brasseries. Take a ride up Canal Saint-Martin, visit excellent (and uncrowded!) smaller museums, find the parks where Parisians hang out. Find out more