Most visitors to Paris choose to stay in 10th Arrondissement hotels for two reasons (although, spoiler alert, there's a third and even more compelling reason to book here).
The first reason is the district's convenient location near Gare du Nord and Gare de l'Est, the city's two largest rail stations. If you're arriving or departing on the Eurostar from London, a Thalys train from Brussels, Amsterdam, or German, or a regional SNCF or other domestic train to southeastern France, booking a nearby hotel will be your easiest option.
Numerous metro stations in Paris 10 make getting around to other parts of the city quick and easy.
The second reason relates to value. As savvy travelers know, a bevy of new and recently-opened 3- and 4-star hotels in the 10th arrondissement offer chic accommodations and appealing amenities at lower - sometimes much lower - rates than you'll find equivalent properties in Paris's touristic center.
This bevy of new hotels testifies to the transformation that's been sweeping through the 10th arrondissement for awhile. Although a decade or so ago, an abundance of 1-star (and probably even a few no-star) hotels made the area around both stations feel a little shabby, those places have been erased by a tsunami of gentrification.
Likewise, the abandoned warehouses and former artisan workshops of an earlier era have now been transformed into chic apartments, designer boutiques, a chocolate museum (yes!), bookstores, and trendy bistros, bars, and bakeries.
And that leads to the third reason why you might choose to stay in a hotel in Paris's 10th arrondissement: the buzzy ambiance of newly hip and trendy neighborhoods such as Canal Saint-Martin and Place de la République combined with a fascinating mix of vestiges vestiges from an older Paris: covered passages and covered markets, hidden courtyards, small theaters (with productions in French), layers of history, a notorious haunted house (and favorite Halloween destination), and even a club where music luminaries such as Bob Dylan, Prince, and Miles Davis once performed.
Our recommendations for the best 10th arrondissement Paris hotels include a variety of the best new and recently-new 3-star and 4-star hotels and apartments featuring appealing amenities and attractive rates.
If you want to experience an authentic, trendy, and non-touristy part of the city during your Paris visit, take a close look at the hotels in this article!
Top photo: Canal Saint-Martin in Paris's 10th arrondissement
Paris Discovery Guide is a reader-supported publication. When you buy through our links, we may earn a commission at no additional cost for you. Learn more
---
Where to Stay in Paris's 10th District
La Planque Hotel
★★★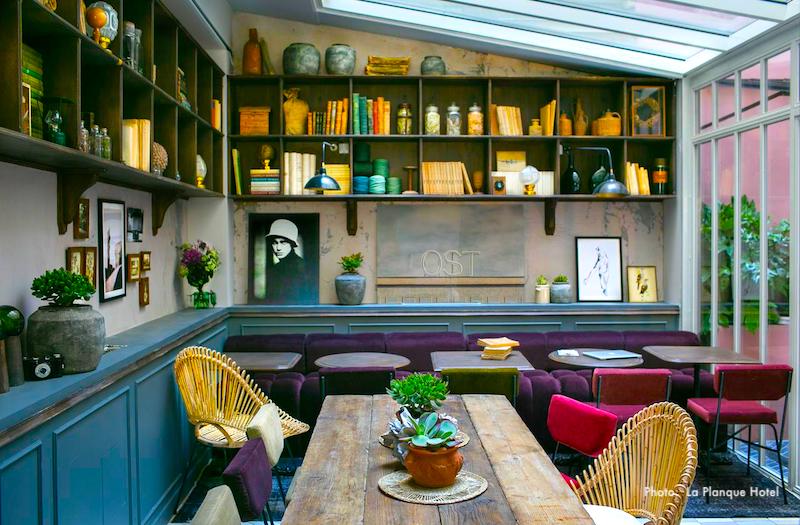 3 Rue Arthur Groussier, 10th arrondissement
Located in a trendy part of Belleville on the east side of the picturesque Saint Martin Canal and close to Hopital Saint-Louis (see if you can find its hidden garden), La Planque Hotel combines a cool retro-chic style with affordable rates.
The 36-guestroom boutique hotel, formerly an apartment building, features a charming collection of vintage and flea market treasures with jewel-like colors, velvet-upholstered headboards and cushions, small public spaces such as a library/lounge area and even a small pink-walled terrace filled with plants surrounding a seating area.
Most guestrooms are on the small side - which of course is typical for Paris - but feature quiet air conditioning/heating, desks, and minimalist but charming decor.
---
9Hotel République
★★★★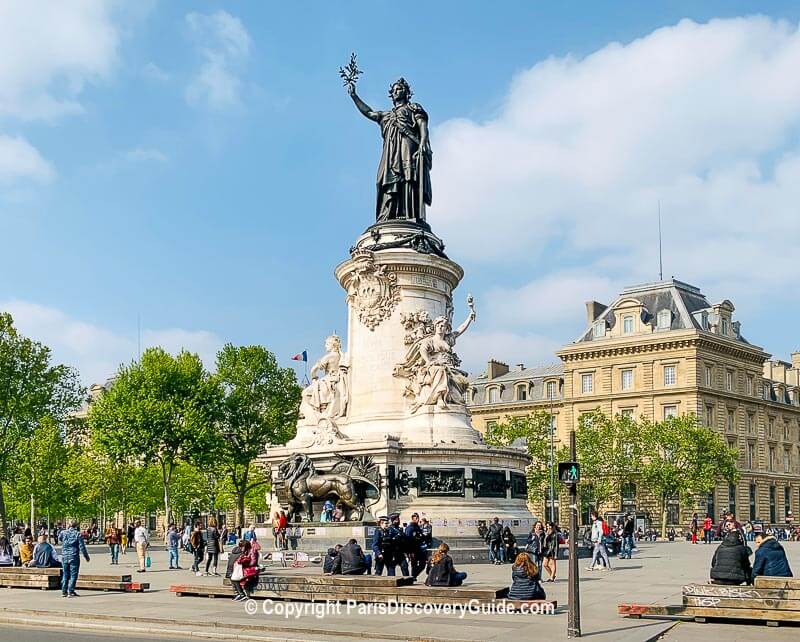 7 Rue Pierre Chausson
With comfortable beds, appealing contemporary mid-century modern/Scandi decor, a co-working area and well-equipped fitness room, the hip 4-star 9Hotel Republique provides a great base for exploring Paris, especially with a metro station across the street.
Located in a 19th century Haussmannian building on a quiet side street a block away from the lively Place de la Republique, the hotel is also only about a 5-minute walk from all the wonderful bistros, bakeries, and boutiques along Canal Saint-Martin. Stay here, and you'll also be within an easy walk of the Marais, Centre Pompidou, the Grevin Wax Museum, covered passages, and the 10th district's two big train stations, Gare du Nord and Gare de l'Est.
Other cool benefits of staying here: the well-stocked bookshelves in the lobby, rain showers and under-floor heating in guest bathrooms, and wine dispensers filled with organic French wine available 24x7 - just insert your credit card!
---
Hotel les Deux Gares
★★★★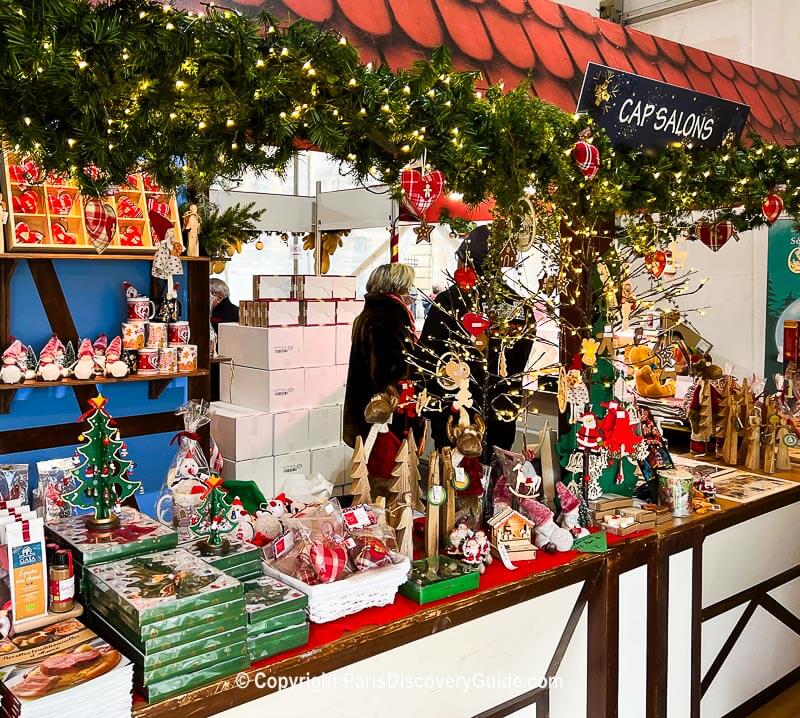 2 Rue de Deux Gares, 10th arrondissement
Located in a lovely Haussmannian building in a lively neighborhood filled with tantalizing Indian restaurants and small shops roughly between Paris's Gare du Nord and Gare de l'Est train stations, the new 4-star Hotel les Deux Gares offers 40 air conditioned guest rooms decorated in fun vibrant colors by British designer Luke Edward Hall. Some rooms interconnect, if you need a family room. Even the decor in the onsite Café les Deux Gares French bistro (which you should check out for its excellent yet affordable 3-course prix-fixe lunch menu, even if you don't stay in the hotel), comfortable front lobby, and fitness room mirrors the hotel's high-energy theme.
Rates at the hotel are also usually very affordable, as it is location a bit outside of the usual tourist districts.
The hotel's location is convenient, of course, if you're arriving or departing from one of the nearby train stations, but it also puts you close to all the foodie-favorite bistros and bars in the nearby Canal Saint-Martin neighborhood, Place de la République, and the quiet streets of the Upper Marais. Walk a bit to the west, and you'll be in the trendy SoPi (South of Pigalle) neighborhood.
For a special treat, stay here in December when the Alsatian Christmas Market featuring food products, fine wines and spirits, and crafts from Alsace in eastern France pops up in front of Gare de l'Est near the hotel.
Find out more about Paris Christmas markets
---
Hotel Le Milie Rose
★★★
★
22 Rue des Petits Écuries, Paris 10
The highly-rated Hotel Le Milie Rose is the perfect choice when you want a luxurious cocoon in the heart of Paris's Right Bank.
With a location in a lively part of the city near the Musée Grevin Wax Museum, several of the city's historic covered passages, and the Musée du Choco (Chocolate), and about a 10-15 minute walk from Paris's two big rail stations, Gare du Nord and Gare de l'Est, the hotel also puts you within an easy 20-minute (or less walk) to the Louvre, Centre Pompidou, the Marais, and other top attractions.
In the 38 guest rooms, you'll enjoy relaxing colors, luxurious natural fabrics, and in the summer, superbly comfortable air conditioning.
In the public areas, you can relax in front of the fireplace or on the outdoor patio as you enjoy breakfast or a drink from the bar at the hotel - plus you'll find lots of wonderful food options among the nearby bistros, cafes (including organic and vegan), and wine bars.
Take time to explore the picturesque Cour des Petites Écuries, In the evening, relax at the nearby New Morning jazz club where Miles Davis, Prince, and other musicians once played.
Pro tip: Treat yourself by booking a Superior Room with Balcony where you can sip a glass of wine while admiring the Haussmannian architecture and rooftops in this part of Paris 10.
---
Bloom House Hotel & Spa
★★★
★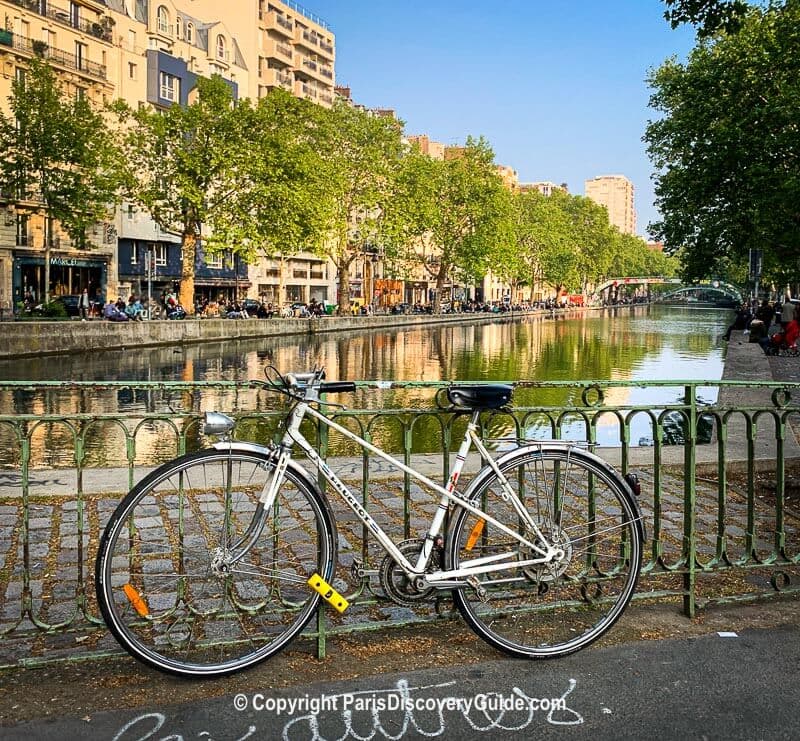 23 Rue du Chateau Landon, 10th arrondissement
The luxurious 4-star Bloom House Hotel & Spa offers 91 light-filled guestrooms and public spaces featuring elegant modern decor, an indoor swimming pool and spa, a fitness center, a bar, and a beautiful onsite restaurant and terrace garden filled with plants.
You'll love the hotel's location if you're arriving at either Gare du Nord or Gare de l'Est, as it is only about a 5-minute walk to both of them. Canal Saint-Martin and all its trendy boutiques and bistros., Place de la Republique, and Sacre Coeur are also nearby.
The hotel is scheduled to open in October, but should start taking reservations any moment.
---
More Places to Stay in the 10th Arrondissement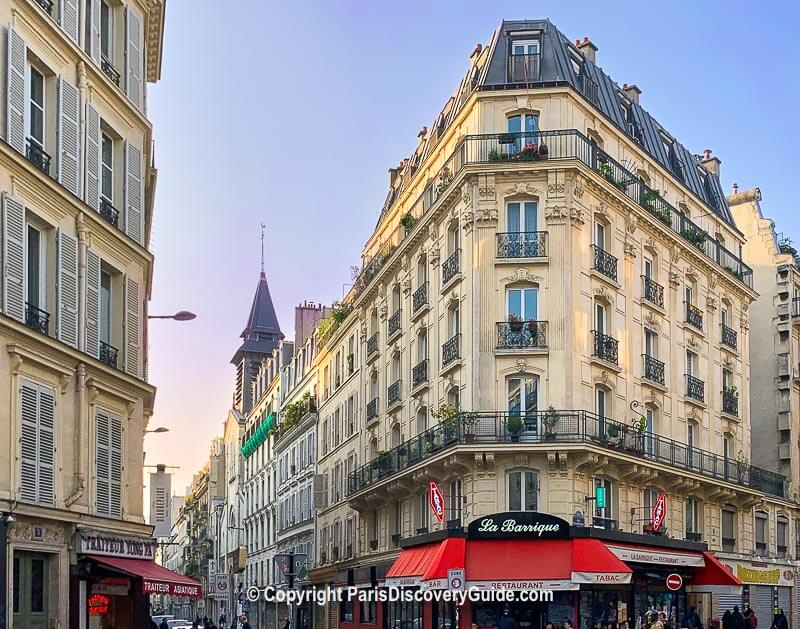 Le Citizen Hotel (96 Quai de Jemmapes) - Cool 3-star boutique hotel with 12 guestrooms featuring chic Scandinavian decor overlooking Canal Saint-Martin; accommodations range from a tiny (but cheap) single to a 2-bedroom apartment for up to 5 (4 adults + 1 child); popular on-site restaurant
Hôtel Moris Grands Boulevards (13 Rue René Boulanger) - Newly-renovated 3-star hotel with 45 guestrooms close to Centre Pompidou, the Upper Marais, and Canal Saint-Martin
Hotel Paradis (41 Rue des Petites Écuries) - 3-star hotel with 38 guestrooms on a quiet street close to the Grevin Wax Museum and covered passages in the 2nd and 9th districts; about a 10-minute walk from Gare de l'Est; some rooms have views of Sacre Coeur; book a room with a balcony for a special treat
---
Find More Hotels in the 10th Arrondissement
Enter your check-in date to see hotels and rates available for your visit.
Tip: If you enter just your check-in date, the map will display rates for one night for the cheapest available room. If you plan to stay more than one night, enter your check-in and check-out dates to see the total cost for your visit.
---
More Articles about Where to Stay in Paris