Looking for cheap flights to Paris? Or to anywhere else in the world?
It's no secret: airlines offer cheap fares to Paris and other cities all the time.
Whether you need advance booking tickets or last minute flight reservations, you can almost always find special promotions, deep discounts, last-minute deals to fill a few remaining seats right before a flight, and flash sales - but they can be hard to find because they may be unannounced or limited to specific flights, dates, and times.
Additionally, these cheap seats sell out fast - so you need to move even faster to find and book them.
Impossible to do? Not at all. This article explains how to score the biggest flight bargains by answering these questions:
Top photo credit: Sunrise over the Eiffel Tower and Paris skyline - Pedro Kummel on Unsplash
Paris Discovery Guide is a reader-supported publication. When you buy through our links, we may earn a commission at no additional cost for you. Learn more
---
What is the Best Search Tool to Find Cheap Flights to Paris?
What's the easiest and fastest way to uncover cheap last-minute fares, unpublicized flash sales, and seasonal promotions from major airlines such as Delta, United, Southwest, Air Canada, Icelandair, Air France, deep discounter Ryanair, plus smaller regional carriers?
Use a fare search tool such as this one from GoLastMinute that uses the latest technology to scan and compare tens of thousands of flights from international, regional, and low-priced budget airlines like Delta, Southwest, Icelandair, and deep-discounter Ryanair, as well as travel booking websites such as Kayak, FlightGuru, Momondo, and CheapOair.
After you enter your destination and date information in GoLastMinute's search form, you can choose up to 10 flight finders to compare results.
Select as many as you want - but make sure to also include GoLastMinute's own search because here's this tool's superpower: GoLastMinute's own search engine uses the latest technology to uncover unannounced flash, discount, and promotional deals as soon as they're offered, and will find cheap fares that some of the older tools miss.
What if you don't see a flight you like? Just enter your email under the search bar, click the Search button, and you'll get periodic fare alerts. (Don't worry - you can stop the alerts whenever you want.)
Is there one flight finder tool you can count on to always show the cheapest fares? No. Each tool has its own strengths (and weaknesses). That's why you should always select several flight search tools in order to compare lowest offers.
Skyscanner is another popular flight finder tool where you can check daily flight deals for up to 55% off.
Fair warning: The prices you'll see when you do these searches are dynamic and change all the time - so if you see a fare you like, you need to grab it before it disappears.
How Does GoLastMinute Find Lowest Fares?
GoLastMinute uses latest-generation technology to search for flight prices from well-known U.S. and international airlines such as Delta, United, American, KLM, Spirit Airlines, Icelandair, Japan Airlines, Alaska Airlines, Turkish Airlines, Lufthansa, and JetBlue, as well as lesser-known, regional, and budget carriers.
Why does latest-generation technology matter? It goes a few steps farther than older flight search tools to discover short-term special fares and discounts based on the airlines' own use of AI and dynamic pricing. For trips with 1 or more stops, it uses sophisticated algorithms to identify the cheapest fares for each trip segment, sometimes combining fares from 2 or more airlines for a lower total price than you can get without changing airlines.
---
Which Month or Season Offers the Lowest Fares to Paris?
What are the cheapest months and the cheapest time of the year to fly to Paris?
You can usually find the lowest fares during late November, early December, January, February, and early March. Fares during August may not be quite as low, but they're close because many Parisians take vacation this month, causing many potential tourists to believe the whole city shuts down (it does not).
Are these months the "best" time to visit Paris? No, not if you want hot days and long hours of daylight, or need to travel during summer school vacation periods. But if your perspective is different - if you love the pearly grays of winter, the festive holiday markets, the beginning hints of spring during February - choosing to come to Paris during late fall, winter, or early spring is the easiest way to save big on your flight to Paris. And also your hotel or apartment - an added bonus.
---
How Much Can You Save on Your Paris Flight with Flexible Travel Dates and Times?
You'll hear lots of "rules of thumb" about which day of the week and time of day you should choose for your flight to get the best airfares. Some will say mid-week flights on Tuesday, Wednesday, and Thursday are the cheapest. Others will tell you to take a "red-eye" all night flight to save the most.
But why not remove the guesswork? Use a fare calendar, such as GoLastMinute's Fare Calendar for the Next 30 Days and enter your destination and travel dates. Scroll down, and you'll see which days have the lowest flight prices.
See a day with a fare you like? Click on the date to view all the available fares from lowest to highest plus flight schedules, airlines, and flight times.
You can easily tell how much you can save by being flexible and what the trade-offs might be to get the cheapest fare. For example, leaving at 5:45am or traveling on a major holiday such as Christmas Day might get you a super-cheap fare. Is the savings is worth the possible inconvenience of not scheduling your trip at the ideal time? Only you can decide that!
Remember, these are the cheapest fares if you book immediately. If you wait, they may change.
---
Which Paris Airport Is the Cheapest to Fly Into?
Paris has two major airports relatively close to the city, and a third smaller airport somewhat farther away:
Charles de Gaulle International Airport (CDG - also called Roissy Airport due to its location in Roissy-en-France), the largest international airport in France and second-busiest airport in Europe, located about 21 miles (34km) north of central Paris - Mostly long-haul international flights from/to North America, South America, Asia, Africa, Australia
Orly Airport (ORY), about 9 miles (14km) south of central Paris - Mostly short- to medium-haul flights to French and other European cities
Paris-Beauvais International Airport (BVA), a smaller airport located about 55 miles (80km) from the northern perimeter of Paris (and about another 3 miles/5km from the airport shuttle bus destination at Porte Maillot to central Paris) - Mostly used by low cost and charter short-haul European airlines such as Ryanair, Wizzair, and Norwegian Air Shuttle for about 50 flights each day
Both Charles de Gaulle and Orly Airport offer transportation into Paris by train (RER), bus, taxis, ride-share services such as Uber, and private car services. Since Orly is closer to the city, you'll save a little on transportation costs and transit time into Paris compared with CDG. Both airports offer free shuttles to get from one terminal to another and to transportation options as necessary.
Beauvais is a different situation due to its smaller size and few numbers of daily flights.
The only public transportation from Beauvais into Paris is a shuttle bus to the Neuilly-Porte-Maillot station (Metro Line 1, RER C) on the city's western edge of Paris. It leaves about 20 minutes after each flight arrives, and also departs periodically from the Neuilly-Porte-Maillot station to go to the airport.
The Beauvais shuttle bus will cost you a few euros more than most train or bus options from Charles de Gaulle or Orly - but probably not enough to be a factor in deciding which airport to use. Transit time will definitely be longer, especially because of the impact of traffic delays around Paris - which you can avoid if you fly into CDG or Orly and take the RER train.
So which Paris airport will be the cheapest to fly into and depart from?
Unless you're taking a short-haul flight on a low-cost discount carrier or a cheap shuttle flight, CDG and Orly will be your two choices. Which one will be the cheapest? That totally depends on what's on offer for the days when you want to fly.
That's why you need to use fare-finder tools such as Skyscanner and GoLastMinute to compare all choices. To find the cheapest flights for each airport, select the "All Airport" option to see all your choices.
What about Beauvais Airport? If you're flying into Paris from a European city serviced by Ryanair or another ultra-cheap short-haul airline and paying, let's say, $35 for a round-trip ticket from London, is the cheap fare worth the inconvenience of a longer bus ride into Paris? Your answer likely is going to be yes. But keep in mind: if you're coming to Paris from anywhere other than a nearby European city, Beauvais probably isn't an option.
---
Will Longer Flights Save You Money?
Yes, sometimes. But is a longer duration flight to Paris worth the money you'll save?
How much is a cheaper flight worth to you if its total duration takes you 4 hours to reach your destination instead of 3? Or 21 hours instead of 10? The answer probably depends on your particular circumstances - but if the savings are substantial, being flexible about duration can pay off.
Sometimes, the very cheapest fares are for flights with one or more stops, and sometimes a change of airline. This means you may have to walk from one part of a terminal to another, or even go to a different terminal. And, using different airlines or even aircraft for each flight segment always the chance of flight delays, meaning you may miss your connection and have to reschedule on a later flight. But if you can save a couple of hundred dollars and have the time, why not?
Most fare search tools such as GoLastMinute, Expedia, and Kayak clearly show total duration for each flight as well as the number of stops, connecting airlines, and of course fares.
Once you compare available flights, you can decide if being flexible is worth the savings - and the risk of possibly missing a connecting flight.
---
Can You Save Even More on Your Trip to Paris with "Flight Plus Hotel" Packages?
Finding cheap flights to Paris is nice - but your deal gets even sweeter when you book a thrifty flight plus hotel package and save on BOTH your airline fare and accommodations.
How it works: Simple - you get the lowest industry-insider rates for both.
Pitfall: Hotels paired with flights may be outside of central Paris. (What is "central" Paris? Generally, it's the single-digit arrondissements - the 1st through the 9th - which cluster around the oldest part of the city where the most famous historic attractions are located.)
Solution: Be sure you know the name and location of the hotel. For example, does the hotel listing claim the hotel is in the Marais neighborhood? Confirm this by looking up the hotel location on a map. The easiest way to do this: using Google, search for "map [hotel name] Paris." Next, use Google to search for "map Marais Paris" - the results will not only show you the boundaries of the Marais, but also show you how the Marais includes parts of the 3rd and 4th arrondissements. Does the location you found with your first search fall within the borders the Marais map shown in your second search? If not, you may want to look for another package.
For Flight plus Hotel packages, Travelocity usually does a good job of disclosing accurate hotel locations - plus they usually offer BIG savings on these packages.
Now Save Up to $525 when booking a Flight Plus Hotel Vacation Package with Travelocity.
---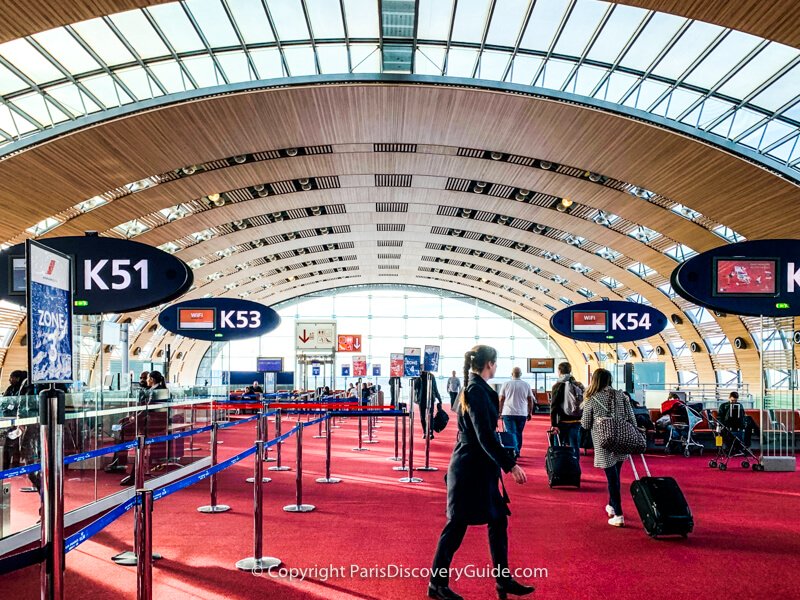 ---
Need to Book a Paris Hotel for Your Visit?
Enter your travel dates, and use this hotel map to find rates for available Paris hotels and apartments:
Check out the newest Paris hotels
---
---
Fun Ways to Explore Paris
---