Mother's Day in Paris (and the rest of France) usually falls on the last Sunday in May, or occasionally the first Sunday in June.
In 2021, Mother's Day takes place on May 30.
This is the time of year when every flower in Paris seems to suddenly be in full bloom, making it a picture-perfect place to do something memorable for your mom - or for you, if you're the mom.
Traditional French Mother's Day celebrations involve flowers, food, and perhaps an outing - anything from a picnic in a park to a river cruise or a day trip excursion outside of the city.
If you're visiting Paris on this special occasion, it can be fun to combine the French La Fête de Mère traditions with sightseeing and experiencing the city.
With these goals in mind, here are our 5 favorite suggestions for celebrating Mother's Day in Paris.
1. Celebrate Mother's Day Flowers in Paris with Flowers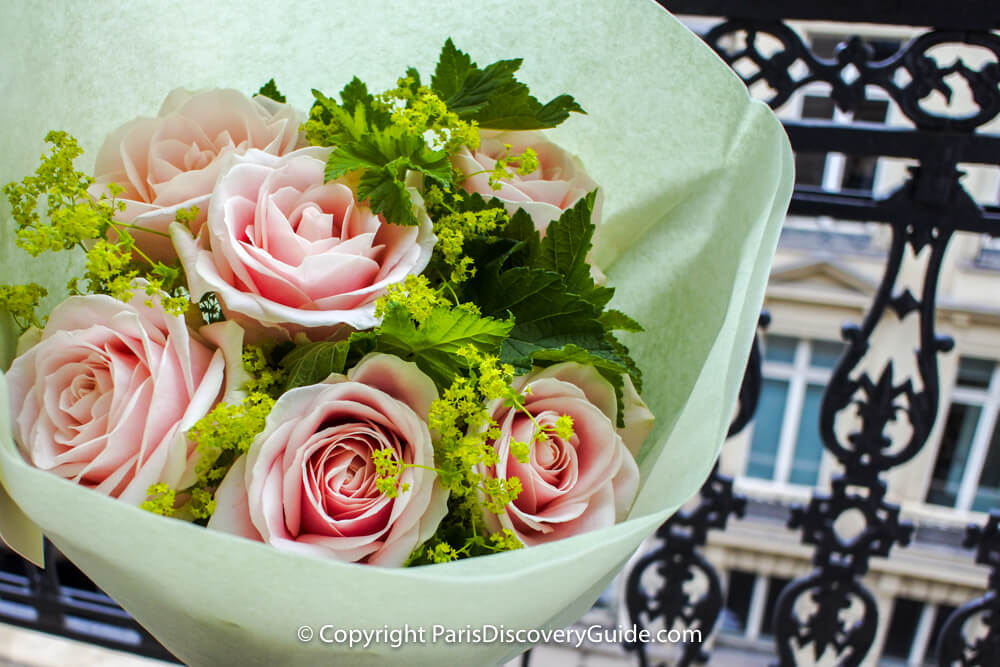 A bouquet of beautiful flowers says "Happy Mother's Day" like nothing else! You'll see flowers everywhere in Paris during May so indulge your mom (or yourself). Florists in every Paris neighborhood offer lovely choices ranging from simple pots of blooming bulbs to lavish bouquets. Many florists make bouquets to order - all you need to do is walk in and ask for one - happily, "bouquet" in English is also bouquet in French. A small but lovely bouquet such as the one in the photo above costs about 20€-30€ - an affordable luxury.
To enjoy flowers on Mother's Day another way, stroll through a flower-filled Paris park. Luxembourg Gardens (Jardin du Luxembourg) and Promenade de Plantée give you two wonderful, although very different from each other, experiences.
Luxembourg Gardens, located in the 6th Arrondissement (closest metros are Odéon and Notre Dame des Champs), dates back to the early 1600s and immerses you in traditional French and English style garden design with pools, fountains, lots of statues, green lawns, tropical palm trees, and massive amounts of blooming flowers and plants during May. Plop down in one of the traditional green metal chairs, close your eyes, and enjoy the sweetly scents of the flowers.
Promenade de Plantée owes its origins to an elevated and now abandoned railroad track converted in 1988 to a ribbon park stretching for 3 miles across the 12th arrondissement in Eastern Paris to Bois de Vincennes. With walking paths, a bike path, and many garden styles, color schemes, and plant combinations along the way, the Promenade (sometimes called La Coulée Vert) gives you plenty of interesting spaces to explore and enjoy, plus fascinating views of Paris rooftops as you stroll 25-30 feet above street level. Access it near Bastille at the Avenue Daumesnil and Rue de Lyon intersection via stairs or even elevator (when it's working).
For another (and some would say the best) flower-filled way to celebrate Mother's Day, join a trip from Paris to Matisse's home and garden in Giverny, where his famous waterlilies and garden flowers will be in full bloom:
2. Go to a Concert on Mothers Day in Paris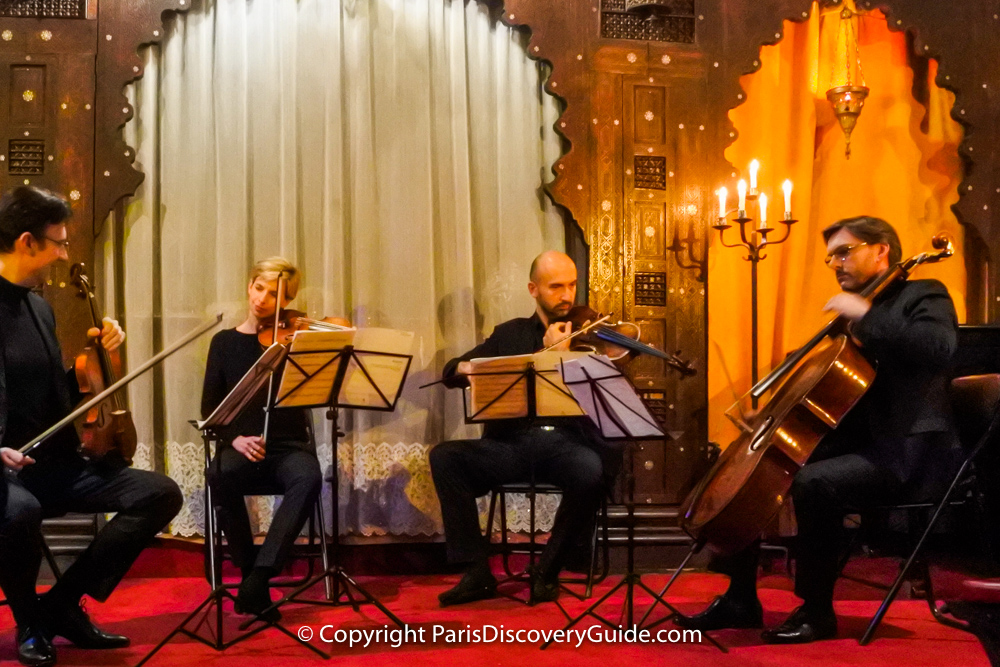 Celebrate Mothers Day at a classical or concert take place in a beautiful Paris church or exciting concert hall. For an extra-special evening, choose a dinner-concert combo.
Concerts on Mother's Day Weekend (Friday, Saturday, Sunday) - 2021
3. Where to Go for a Mother's Day Meal in Paris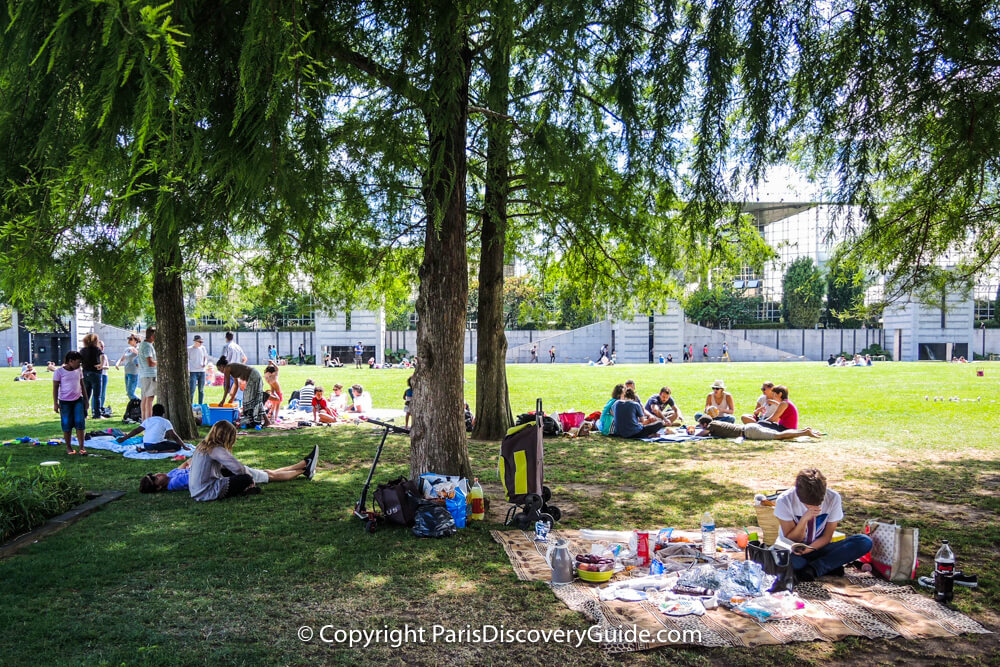 Traditional French Mother's Day celebrations involve food, wine, and perhaps champagne - anything from a meal in a restaurant to a picnic in a park.
If you want to go out for a Mother's Day brunch, lunch, or dinner, you'll need to do a little advance planning as every restaurant in Paris will be packed. Make reservations in advance, or if you're visiting and not sure where to go, ask your hotel concierge for help.
A picnic takes much less planning. Pick up a bottle of wine, cheese, charcuterie, and fruit the day before. On the morning of Mother's Day, stop by a neighborhood bakery for a baguette, croissants, and any other goodies you can't resist. Then head to one of Paris's many beautiful parks and claim your place on a grassy lawn under a shade tree.
4. Take a Mother's Day Cruise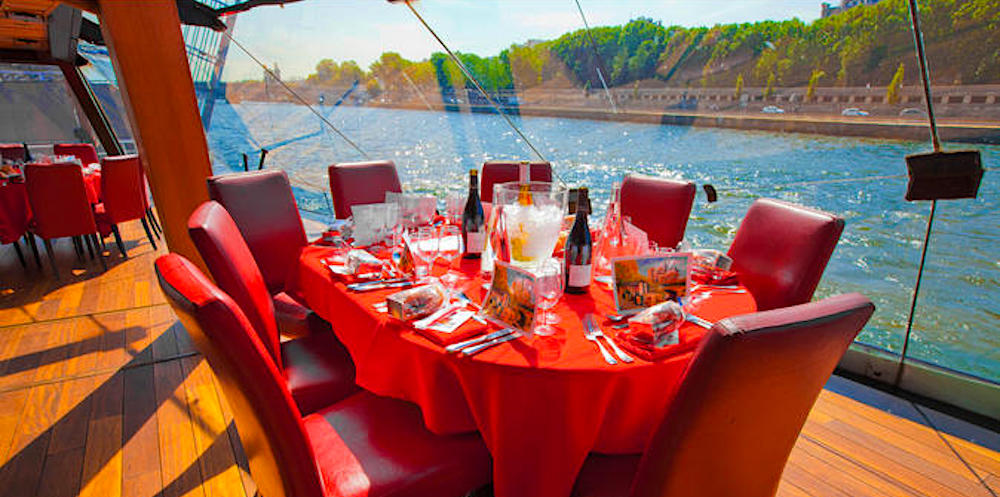 Celebrate La Fête de Mère with a special 2 hour Mother's Day lunch cruise down the Seine River. As you enjoy a glass of champagne, a 3-course gourmet lunch, wine, and chocolate, you'll gaze at iconic Paris sights as you float down the river and enjoy live accordion music onboard - perfect way to combine sightseeing, relaxation, and a celebratory meal.
More lunch and dinner cruises for Mother's Day Weekend:
5. Spend Mother's Day in Paris with Your Kids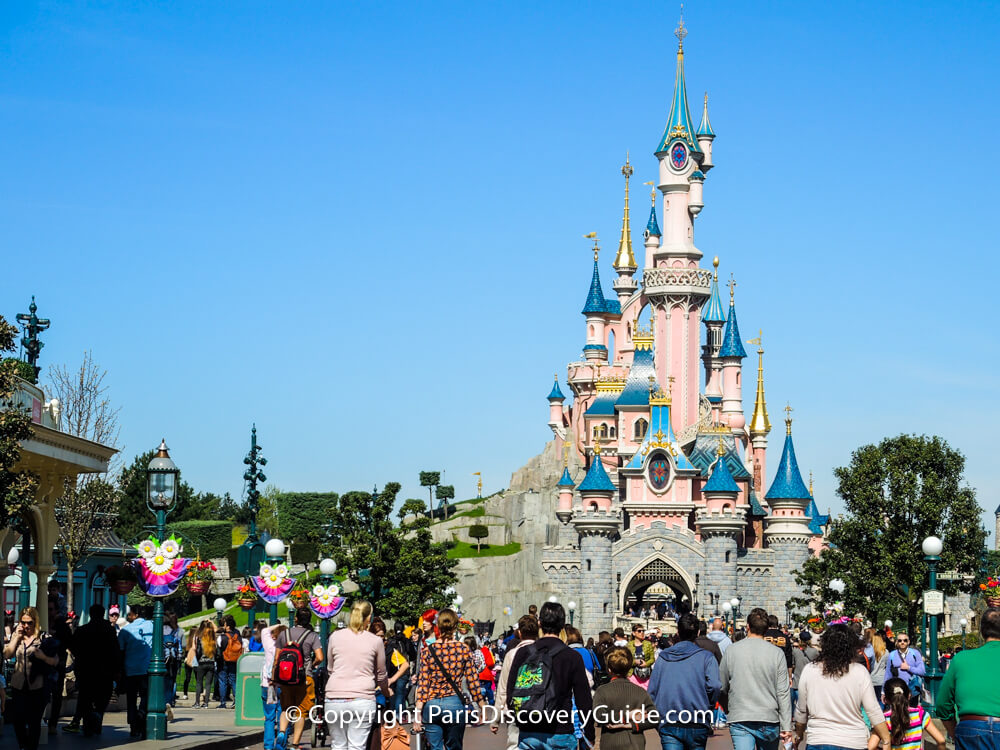 Let's face it: when you're a mom and your kids are still young, Mother's Day celebrations may be less about pampering you and more about doing fun things with your kids - which of course is what being a mom is all about, right? (You'll get a crack at that spa weekend getaway in another decade or two.)
So if you're in Paris with your kids on Mother's Day, go with the flow and head to Disneyland Paris or Jardin d'Acclimatation
Disneyland Paris - Located only about 20 miles outside of Paris, Disneyland Paris is quick and easy to get to. You can hop on the RER A to the Marne-la-Valée station across a small plaza from Disneyland Paris, and buy your tickets at the gate - or check out these transportation and advance purchase ticket options to make your trip faster and easier:
Jardin d'Acclimatation - A long-time favorite of French families, Jardin d'Acclimatation offers playgrounds, wading pools and fountains, carnival rides, ponies, restaurants and snack bars, walking paths, gardens, small zoo, and wandering peacocks. A massive construction project last year added new attractions designed to appeal to teens, plus all the old family favorites - so bring the whole family and check out all the exciting new updates.
Location: Bois de Boulogne next to Fondation Louis Vuitton, 16th arrondissement
Nearest Metro: Les Sablons
Tickets: Small entrance fee, plus whatever you spend on rides and food