Paris Events for November 2018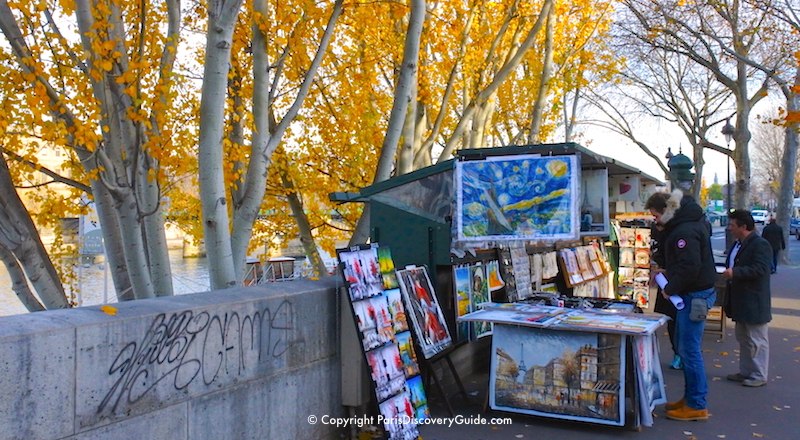 Top Paris events in November 2018 include Armistice Day ceremonies,
You can also have fun at the annual grape harvest festival at a historic vineyard in Montmartre, enjoy15 days of music during Jazz sur Seine, and visit Disneyland Paris to see lots of Halloween decorations.
If you're planning a visit to the City of Light or deciding when to come, take a look at our Paris events calendar to see what's happening each month.
Our year-at-a-glance calendar on this page shows the biggest events and festivities.
For details plus to find more events, simply click through to the monthly calendar.
November Events in Paris - 2018
Paris Museum Exhibits - Shows to See during November
November weather in Paris can be tricky, and you should always have a few bad-weather day events in mind. Visit these museum shows when you want to stay warm indoors: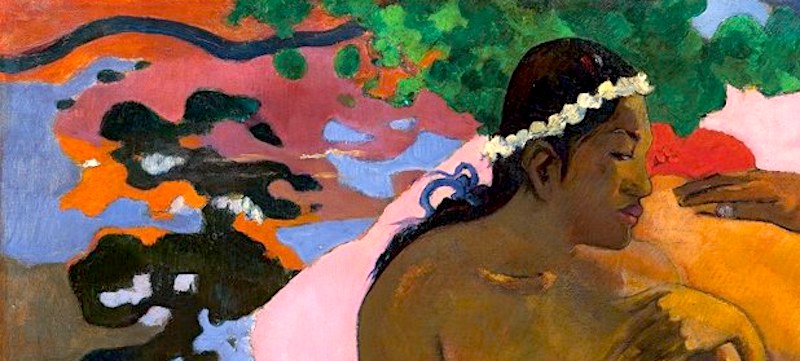 Gauguin the Alchemist
@ Grand Palais, through January 22, 2018 - Over 200 pieces of art by Gauguin immerse you in the artist's creative process in this show focusing on how he pushed the limits of his time. Open Sunday, Monday, Thursday 10am-8pm; Wednesday, Friday Saturday 10am-10pm; Tickets 15€.
Location: Grand Palais, Avenue Winston-Churchill, 8e. Nearest Metro: Champs-Élysées-Clemenceau
More info: http://www.grandpalais.fr/en/event/gauguin-alchimist
The Art of Pastel from Degas to Redon
@ Petit Palais, through April 8, 2018 - Almost 150 pastels by Degas, Cassatt, Gauguin, Renoir, and others provide and overview of the main artistic trends from Impressionism to Symbolism. Show tickets 10€. (Free admission to Petit Palais' permanent collection)
Location: Petit Palais, 8e. Nearest Metro: Champs-Élysées-Clemenceau
More info: www.petitpalais.paris.fr
Monet Collector
@ Musée Marmottan Monet, September 14 through January 14, 2018 - On display for the first time will be works from Monet's own private collection by Cezanne, Morisot, Rodin, Renoir, Delacrois, and other important artists. Open Wednesday - Monday; 10am-6pm and until 9pm on Thursdays. General admission 11€; includes this exhibit
Location: 2 rue Louis Boilly, 16e. Nearest Metro: Palais Royale Louvre
More info: www.marmottan.fr
70 Years of Dior
@ Musée des Arts Décoratifs, through January 17, 2018 - See a fabulous selection of Dior's best creations to celebrate the famed fashion house's 70th birthday. Open Tuesday - Sunday; 11am-6pm and until 9pm on Thursdays (temporary exhibitions only - but see their website for special hours for this exhibit). General admission 13€; includes this exhibit
Location:107 rue de Rivoli, Rohan and Marsan wings of the Louvre, 1er. Nearest Metro: La Muette
More info: www.lesartsdecoratifs.fr
---
Salon du Chocolat - 2018
Part trade show, part entertainment, the Salon du Chocolat lets you immerse yourself in all things chocolate as over 200 chocolate producers, pastry chefs, candy makers, and artisans from around the world present five days packed with activities and events. You can attend cooking demos by top chefs at the Pastry Show, discover the wonders of chocolate at the Cacao Show, indulge in tastings at the Chocosphere, and enjoy a fashion show with models dressed in chocolate. Kids love the fun workshops - and of course, the chocolate.
When: Through November 1, 2018, open 10am-7pm each day (dates and times to be confirmed for 2018)
Location: Porte de Versailles, Pavilion 5
Getting there: Metro station and Tramway: Porte des Versailles, 15th arrondissement
Tickets: 14€ adults, 6,50€ children from 3-12, free for children under 3 - available through Fnac or Ticketmaster, and also at the door
More information: Salon du Chocolat website
---
Christmas at Disneyland Paris Begins in November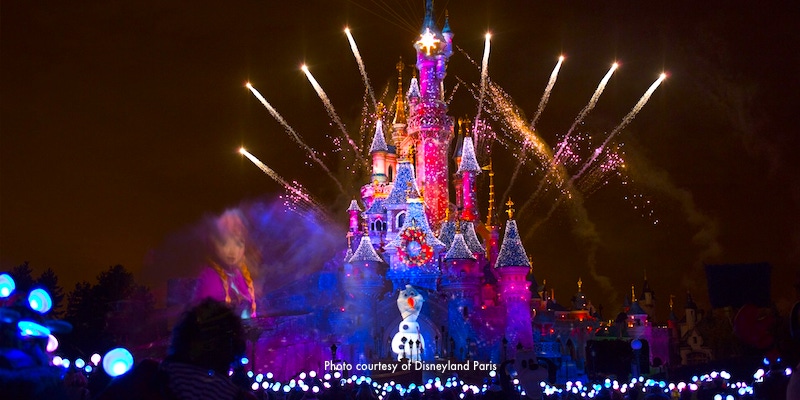 Christmas celebrations begin at Disneyland Paris with plenty of entertainment and fun for everyone.
You'll find a spectacular giant tree, entertaining shows, festive Christmas parades, and holiday decorations everywhere. Don't miss two brand-new holiday shows at Walt Disney Studios® Park, a new immersive nighttime extravaganza, and singing carols with Santa, Mickey, and Minnie for a magical experience you won't forget!
When: November 11, 2018 - January 7, 2019. (dates to be confirmed for 2018)

Disneyland Paris and Transportation
Take RER A to the Marne-la-Valee station across a small plaza from Disneyland Paris, and buy your tickets at the gate - or check out these options to make your trip faster and easier:
---
November Concerts in Paris - 2018
From opera to jazz to rock, you'll find concerts featuring every type of music you can imagine in Paris.
Short days and chilly nights make November an especially good month for classical concerts held in centuries-old churches. Look for candlelight concerts for a special experience!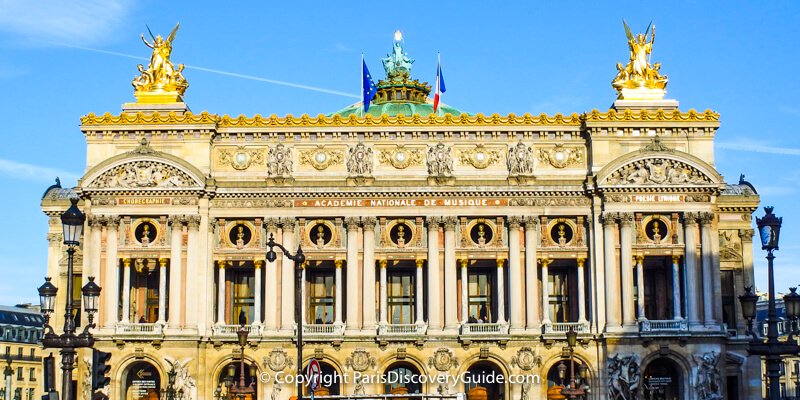 Find more Paris concerts for November
---
Armistice Day Ceremony in Paris - November 11, 2018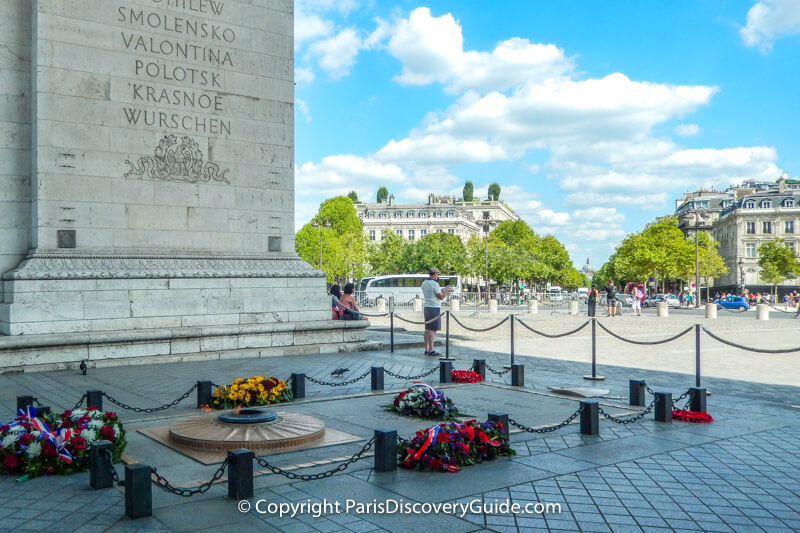 Pay your respects to those who died or were injured during war - almost 1.6 million French soldiers died during World War I and II combined - on Armistice Day, November 11. Armistice Day was established on November 11, 1918 as combat ended during World War I - the "war to end all wars."
In a somber ceremony at the base of the Arc de Triomphe, the French president inspects the troops and lays a red, white, and blue wreath near the eternal flame at the Tomb of the Unknown Soldier, which honors all French troops who died in the war.
When: 11am, November 11
Want to know more? Visit the Georges Clemenceau Museum (8 rue Benjamin Franklin, 16e); Clemenceau became France's prime minister in 1917 and orchestrated both France's final assaults on the Axis powers as well as the armistice agreement after the Allied victory. Usually open only in the afternoon; check hours
Coming in 2018: France will mark the 100 year anniversary of the end of World War I with a grand Armistice centenary attended by envoys from 80 countries.
Visit World War I battlefields - These special small-group and private tours take you to visit the most famous World War I French battle sites, museums, and memorials:
Aisne, Marne and Belleau Wood - Explore sites of these important American battles, the Museum of the Great War in Meaux, and cemeteries - More
Somme - Visit the famous battleground, Deville Wood cemetery, war memorials, and the Great War Museum in Peronne - More
Verdun and Meuse-Argonne - Tour these famous battlefields as well as the Fort of Douaumont, Château-Thierry, the Romagne War Museum, the Trench of Bayonets, and cemeteries - More