Paris events during January ring in the New Year with celebrations and good cheer.
Although days are still short and the weather can be damp and chilly, you'll find plenty of warmth inside cozy Paris bistros, jazz clubs, museums, and concert halls, making January the perfect month to explore the "real" Paris without lines of tourists everywhere.
The eagerly awaited January Winter Sales markdowns bring a lot of excitement almost as soon as the New Year's celebrations end, with discounts offered on almost everything in the city: designer fashions, decorative items, jewelry.
If you don't want to brave the weather, you'll find plenty of tours and cruises to keep you dry while letting you experience top Paris attractions.
Winter Sales on Designer Fashions - January 2019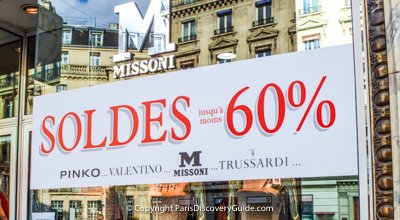 The famous Paris winter sales run from January 9 - February 19, 2019. Look for Soldes signs in store windows all over the city, often followed by the amount of the reduction - typically 30-40% at the beginning but soaring as high as 70-80% at toward the end.
Best places to find bargains? Everywhere! Luxury labels such as Chanel, Valentino, and Armani draw huge crowds - ditto for the "Big 4" department stores: Galeries Lafayette, BHV, Bon Marché, and Au Printemps. But don't ignore smaller boutiques (head to the Marais, Les Halles, Saint-Germain-des Près) and even global mid-market chains.
As usual, coveted Hermès bags, ties, scarves, jewelry, and other goodies go on sale for only 2-3 days - January 10, 11, and 12, at Palais de Congrès near Porte Maillot (look for confirmed 2019 dates soon).
Find out more about Paris Winter Sales 2019
Paris Tours for Fashionistas
Paris Concerts & Musical Events - January 2019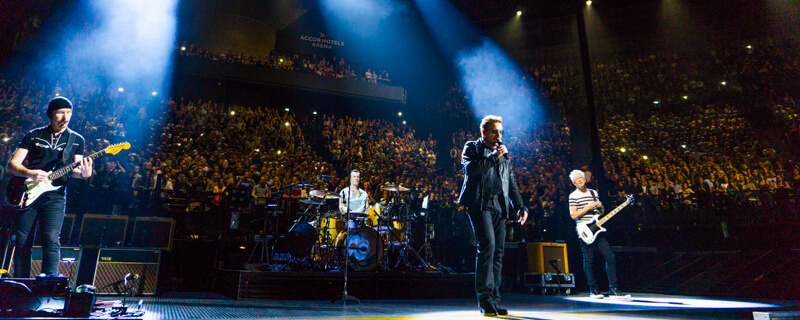 New Year's Day Concerts in Paris
More January Concerts in Paris
More Paris classical concerts during January
More Paris rock, pop, jazz, rap, indie, & other concerts during January
Find Paris concerts for other months
Paris Exhibits - Shows to See during January 2019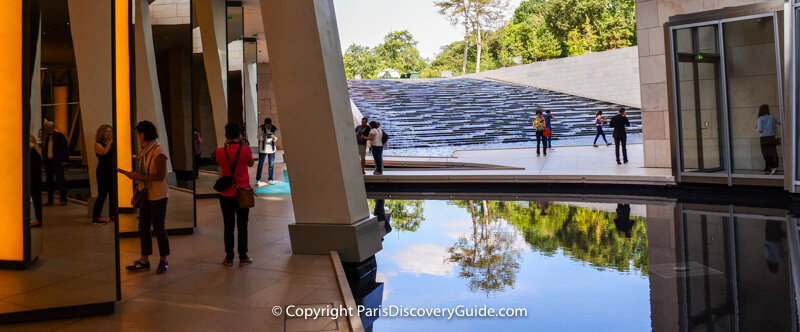 Jean-Michel Basquiat
@ Fondation Louis Vuitton, through January 21, 2019 - 120 defining works from American artist Jean-Michel Basquiat, including many displayed for the first time and others previously unseen in Europe, will be featured on all four levels of the Fondation's Frank Gehry-designed building. Tickets 0-10€ - see website for details.
Location: 8, Avenue du Mahatma Gandhi in Bois de Boulogne (16th arr). Getting there: Take the Fondation shuttle (2€ round trip; must have Fondation and shuttle ticket in advance) from Avenue de Friedland near the Étoile Metro exit
More info: Fondation website
Dazzling Venice!
@ Grand Palais, through January 21, 2019 - This live show immerses you in dazzling 18th century Venice during its most prosperous period of great theater, entainment, music, and art. Closed on Tuesdays. Tickets 15€
Location: Grand Palais, Avenue Winston-Churchill, 8th arr
Nearest Metro: Champs-Élysées-Clemenceau
More info: https://www.grandpalais.fr
Private Collections: A Journey of Impressionists to the Fauves
@ Musée Marmottan Monet, through February 10, 2019 - On display will be 60 seldom-shown pieces from private collection by Monet, Degas, Renoir, Rodin, Claudel, Seurat, Bonnard, Derain, Matisse, Gauguin, and other important artists from Impressionism to Fauvism. Open Wednesday - Monday; 10am-6pm and until 9pm on Thursdays. General admission 11€; includes this exhibit
Location: 2 rue Louis Boilly, 16e
Nearest Metro: La Muette
More info: www.marmottan.fr
Giacometti
@ Musée Maillol, through January 20, 2019 - Over 100 pieces of art by Swiss artist Alberto Giacometti are complemented by 25 works from other major artists such as Rodin, Bourdelle, Brancusi, Lipchitz, and Zadkine in this exhibit devoted to the Swiss artist's early works as he transitioned from classical modernism to avant-garde surrealism and abstraction. Tickets: 13€
Location: 61 rue de Grenelle, 7th arr
Nearest Metro: Rue du Bac
More info: www.museemaillol.com
Caravaggio's Roman Period
@ Musée Jacquemart-André, through January 28, 2019 - Extraordinary masterpieces gathered from major Italian museums and the Hermitage Museum of St Petersburg showcase Caravaggio's late 16th century-early 17th century Roman period and explore his revolutionary impact on art as well as his links with the collectors, other artists, poets, and scholars of his time. Tickets 13.50€
Location: 158 Boulevard Haussmann, 8th arr.
Nearest Metro : Saint Philippe du Roule
---
Paris Museum and Attractions Passes
Get free admission and skip-the-line access to 60+ museums in and near Paris when you have a Paris Museum Pass for 2, 4, or 6 days. More info
Paris Fashion Week - January 2019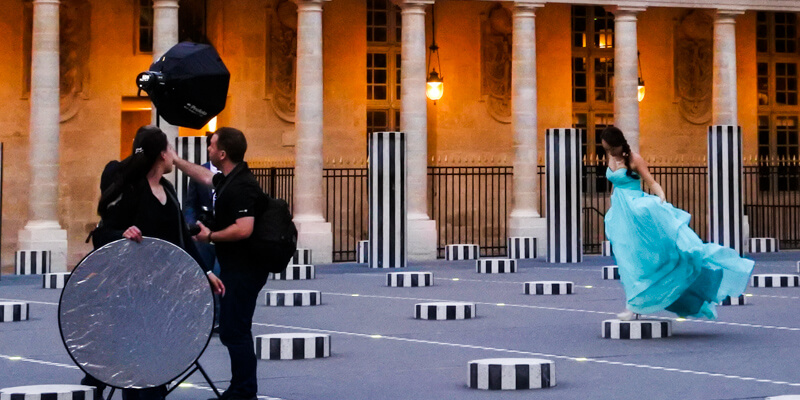 Fashion Week brings a special buzz to Paris during January, when designers, celebrities, and fashionistas from around the world converge to see the latest trends in Men's Ready to Wear (January 17-21) and Haute Couture (January 22-25).
The best places to glimpse the models (assuming you're not going to the invitation-only shows) are around the venue locations - the Grand Palais in the ritzy 8th arrondissement, Palais de Tokyo in the 16th, Espace Eiffel near the Branly Museum in the 7th, Palais Brongniart in the 2nd, and at a variety of smaller, hipper venues scattered around the city. The trendy Marais neighborhood, especially around Place des Vosges, and Palais Royal are always good model-spotting locales.
More Top Paris Things to Do & See in January