Paris events during January ring in the New Year with celebrations and good cheer.
Although days are short and the weather can be damp and chilly, you'll find plenty of warmth inside cozy Paris bistros, jazz clubs, museums, and concert halls, making January the perfect month to explore the "real" Paris without lines of tourists everywhere.
The eagerly awaited January Winter Sales markdowns bring a lot of excitement almost as soon as the New Year's celebrations end, with discounts offered on almost everything in the city: designer fashions, decorative items, jewelry.
If you don't want to brave the weather, you'll find plenty of tours and cruises to keep you dry while letting you experience top Paris attractions.
Top photo: Signs in Paris stores in the Marais neighborhood announcing savings for the biannual sales, (c) Paris Discovery Guide
---
Winter Sales on Designer Fashions - 2023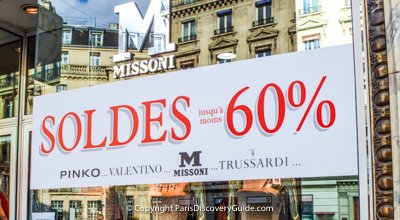 The famous Paris winter sales for 2022 run from January 11 - February 7 (to be confirmed).
As always, savings will be spectacular.
Look for Soldes signs in store windows all over the city, often followed by the amount of the reduction - typically 30-40% at the beginning but soaring as high as 70-80% at toward the end.
Best places to find bargains? Everywhere! Luxury labels such as Chanel, Valentino, and Armani draw huge crowds - ditto for the designer boutiques in the "Big 4" department stores: Galeries Lafayette, BHV, Bon Marché, and Au Printemps. But don't ignore smaller boutiques (head to the Marais, Les Halles, Saint-Germain-des Prés) and even global mid-market chains like Zara and H&M.
As usual, coveted Hermès bags, ties, scarves, jewelry, and other goodies go on sale for only 2-3 days at the special Hermes sale - expected to start on January 12 at Palais de Congrès near Porte Maillot - but that date is not yet confirmed. Also, it is rumored that just like the Hermes sale last summer, it may be limited to French customers only - or it may even be canceled or postponed, due to tightening restrictions during the currently Omicron surge.
Find out more about Paris Winter Sales 2022
Paris Tours for Fashionistas
---
Paris Concerts & Musical Events - January 2023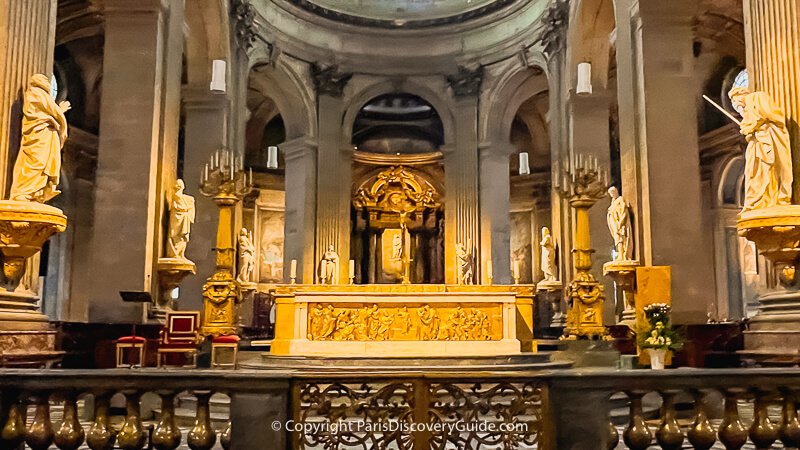 January Concerts in Paris
More Paris classical concerts, opera, & dance performances during January
More Paris rock, pop, jazz, rap, indie, & other concerts during January - In the search box, enter: Paris January
Find Paris concerts for other months
---
Paris Museum Exhibitions for January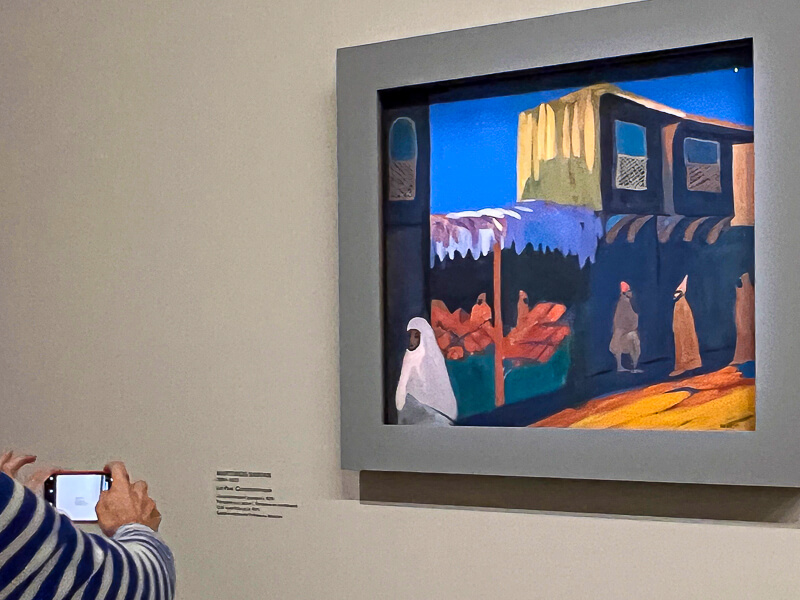 The Morozov Collection: Icons of Modern Art @ Louis Vuitton Foundation
The Morozov brothers' superb collection will fill every gallery at LVF with French modern art (Picasso, Gauguin, Van Gogh, Matisse, Monet, Renoir, Degas, Cezanne) and Russian modern art (Malevich, Repin, Serof, Vrubel, Sarian). Phenomenal show - don't miss this!
Dates: September 22 - February 22, 2022
Tickets: 16€ adults; book in advance on website
Location: 8 Avenue du Mahatma Gandhi, Bois de Boulogne, Paris 16; Metro: Pont de Neuilly
Botticelli @ Musée Jacquemart-André
With about 40 works by the Italian renaissance master plus several by his contemporaries on display, this show explores Botticelli's workshop strategy for creation and artistic training.
Dates: September 10 - January 24, 2022
Tickets: 15€ adults; includes permanent collections plus exhibition; museum website
Location: 158 Boulevard Haussmann, Paris 8; Metro: Saint Philippe du Roule

Find more Paris museum exhibitions for January & future months
---
Paris Museum and Attractions Passes
Get free admission and skip-the-line access to 60+ museums in and near Paris when you have a Paris Museum Pass for 2, 4, or 6 days. More info
---
Open-Air Exhibitions & Strolls during January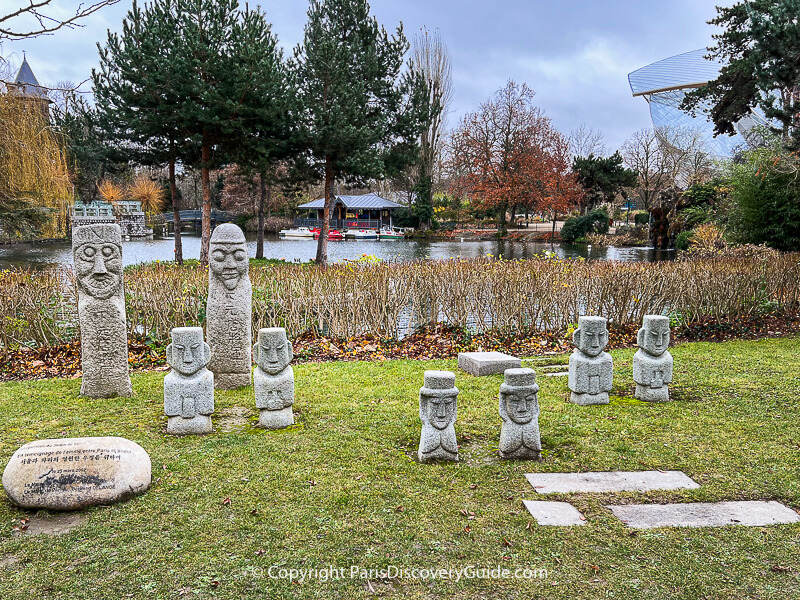 Embrace the fresh air of crisp winter days with these fun outdoor exhibitions and strolls while seeing lesser-known parts of Paris:
Orlinski sculptures - Look for 10 giant sculptures by Richard Orlinski of bears, lions, gorillas, and even an enormous crocodile as you stroll along a 2-km stretch of Avenue George V and Champs Elysees from now through February 8.
Bonus: Check out the winter sales at the designer boutiques and other stores along the way.
Regards d'Asie - See photos of Asia showing dreamy landscapes and everyday life in this outdoor exhibition displayed on the walls of Bercy Village from now through January 18. Bonus: Take a winter walk through the Botanical Garden (free admission) next door.
Jardin d'Acclimatation - Stroll along the trails in this popular children's amusement park on the edge of Bois de Boulogne in Paris's 16 arrondissement, and explore the exquisite Korean Garden, Norman "hamlet" complete with farm animals, aviary, and wooded slopes. Admission is 6.50€ (3.50€ seniors) at the gate (5-minute walk from Les Sablons Metro station).
Bonus: Entrance to the park is free when you have a ticket to Fondation Louis Vuitton (access the park directly through the doors near the restaurant).
Street Art - On this 90-minute street art walking tour of the 19th and 20th arrondissements, you'll explore two vibrand neighborhoods as you view the some of Paris's best graffiti art and learn about the artists who created it. Get your tickets
---
Recommended January Day Trip from Paris: Champagne Tour & Tastings!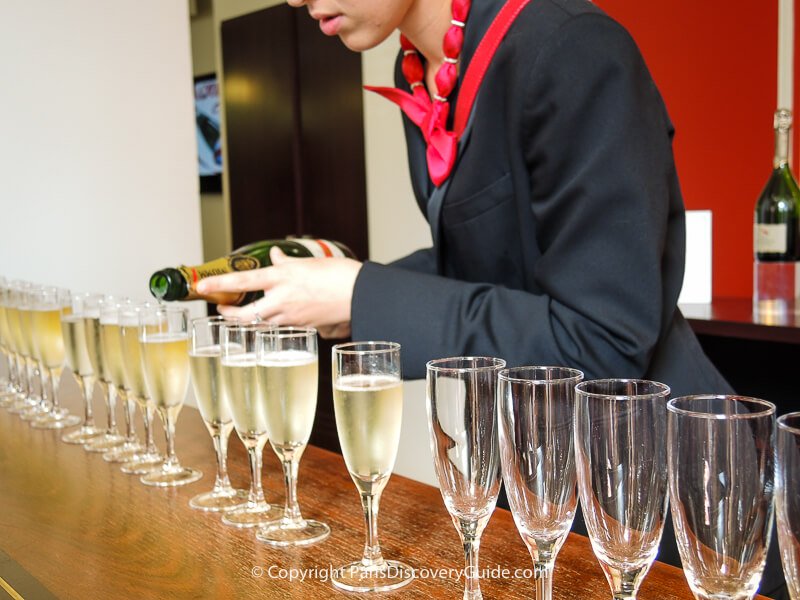 What's the best way to welcome January and the New Year? With Champagne, of course!
On our recommended day trip from Paris for January, you'll visit 2 or more Champagne houses (including a world-famous choice and 1-2 small traditional Champagne houses), savor Champagne and food pairings during lunch, tour the champagne cellars, and join a masterclass conducted in a vineyard (or inside in case of bad weather). By the end of your trip to the Champagne region near Paris, you'll have tasted 8 different Champagnes and will have a new understanding of how Champagne is made. Pickup from your hotel or apartment in central Paris is included, and you can choose a small group (8 people max) or private option.
Find out more about this Champagne Wine Day Tour from Paris
Learn about other popular Day Trips from Paris
---
More about Paris in January
---
Paris Fashion Week - January 2023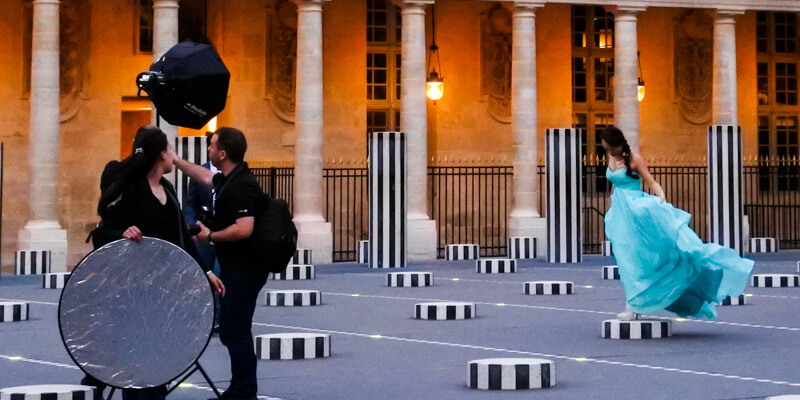 Fashion Week brings a special buzz to Paris during January, when designers, celebrities, and fashionistas from around the world converge to see the latest trends in Haute Couture (January 23-26) for the Spring/Summer 2023 season. This is when renowned and trending fashion houses such as Hermès, Agnès b., Jil Sander, Pigalle Paris, Victor & Rolf, Fendi Couture, Isabel Marant, Dior, Chanel, Stéphane Rolland, Zuhair Murad, Valentino, Ungaro, Courrèges, and Ami reveal their newest collections.
The best places to glimpse the models (assuming you're not going to the invitation-only shows) are around the venue locations - the Grand Palais in the ritzy 8th arrondissement (although temporarily relocated to Champs de Mars), Palais de Tokyo and Palais Galliera in the 16th, Espace Eiffel near the Branly Museum in the 7th, Palais Brongniart in the 2nd, and at a variety of smaller, hipper venues scattered around the city. The trendy Marais neighborhood, especially around Place des Vosges, and Palais Royal are always good model-spotting locales.
Even if you're not remotely interested in these shows, here's what you need to know: every hotel in central Paris neighborhoods fills up with attendees and rates soar (unlike Paris hotel rates during the rest of January) - so if you're planning a visit during this period, book as early as possible to get the best rates - shift your dates a bit to miss this period.
---
Festival of Lights at Paris's Jardin des Plantes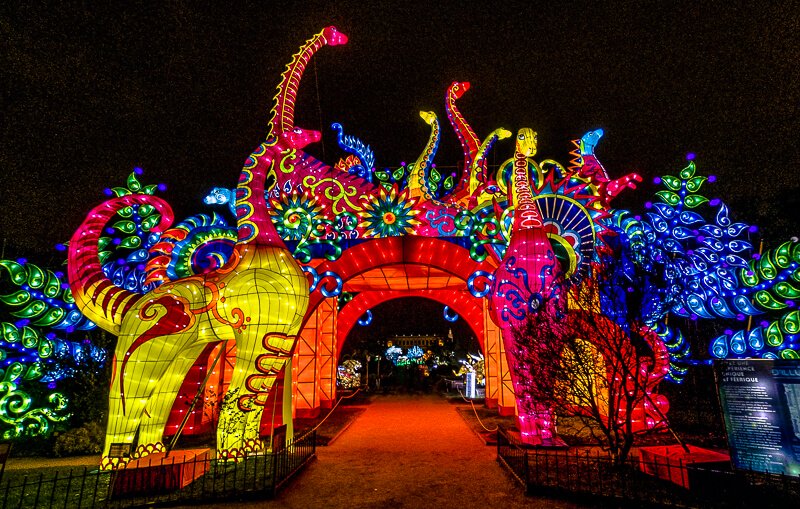 Chase away the winter darkness at the annual winter Festival of Lights at the Jardin des Plantes (Botanical Garden) in Paris's 5th arrondissement, with giant illuminated statues of animals creating a magical experience throughout the evening. Each year, the animals represent a different phase of evolution, and this year you'll see creatures that roamed the earth some 500 million years ago as you stroll through the garden's enchanting imaginary universe filled with lights and colors.
Although the exhibition attracts almost 400,000 visitors each year, the garden never seems crowded.
Dates: Through January 29, 2023 (TBC)
Location: Jardin des Plantes
Tickets: 15€
---
Epiphany Day & Galette des Rois in Paris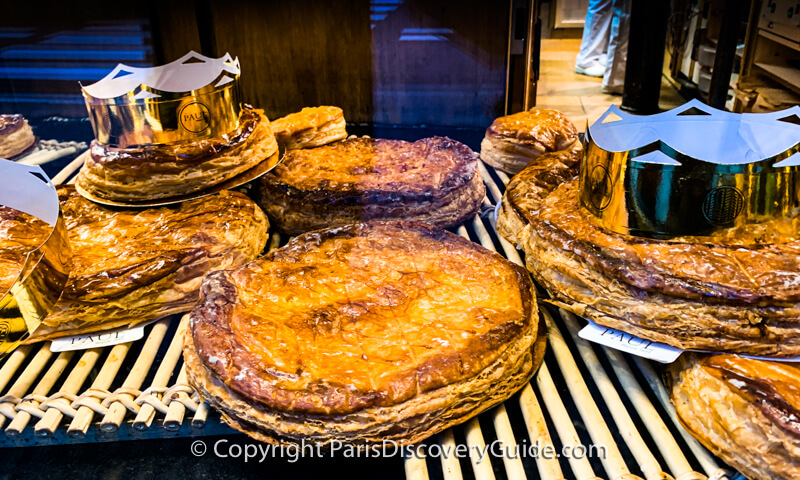 Paris (and the rest of France) celebrates Epiphany, the arrival in Bethlehem of Three Wisemen bringing gifts to Baby Jesus, on January 6. (Less commonly in France, some people may instead observe this Catholic and Orthodox event on the first Sunday after January 1st.)
The tradition in France is to celebrate with Champagne and galette des rois - Kings' Cake. This delectible confection is made from buttery puff pastry and almond paste with a tiny porcelein figurine or bean - la fève - hidden somewhere inside. When the cake is sliced and served, whoever finds the fève (hopefully without breaking a tooth in the process) gets to wear a golden paper crown for the rest of the day and even better, enjoy good luck for the coming year. Even though Epiphany is only one day, bakeries keep their windows filled with tantalizing displays of galette des rois in all sizes throughout most of January. Then the cakes disappear for the rest of the year - but if you're not in Paris during January, you can enjoy a somewhat similar taste with an almond croissant at any time.
---
More Fun Things to Do & See in Paris in January
---
Need a Paris Hotel or Apartment for Your January Visit?
Planning a trip to Paris? Use this hotel booking map to find hotels and apartments during your travel dates:
Check out the newest Paris hotels
---
Pin Now, Read Again Later
---
More Things to Do & See in Paris in January