Paris Events for June 2018
Exciting Paris events, festivals, and holiday celebrations take place during throughout the year.
If you're planning a visit to the City of Light or deciding when to come, take a look at our Paris events calendar to see what's happening each month.
Our year-at-a-glance calendar on this page shows the biggest events and festivities.
For details plus to find more events, simply click through to the monthly calendar.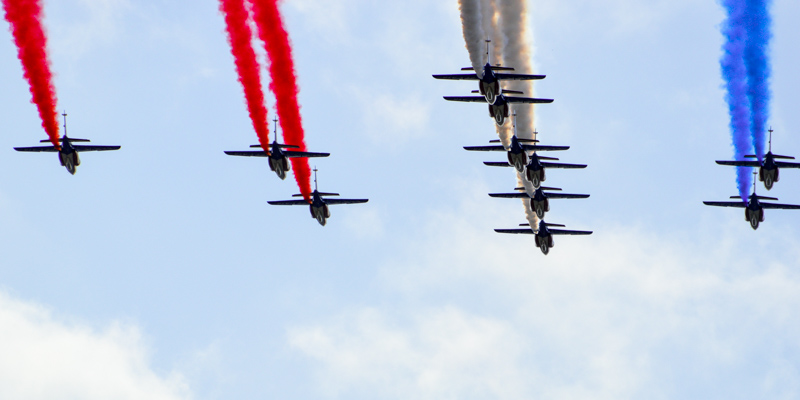 The massive International Paris Air Show, held during odd-numbered years (2019, 2021, 2023 etc) at Le Bourget Airport just north of Paris, lets you see the latest innovations in civilian and military aircraft - plus futuristic models still in the concept stage. Spectacular air shows overhead add to the excitement.
Although the first four days are industry-only, the show opens to everyone on Friday, Saturday, and Sunday.
The show usually attracts around 150,000 professional visitors and 200,000 members of the public, making this one of the biggest Paris events of the year and filling up many of the city's hotel rooms.
2018 is an off year - so make your plans now for 2019, when the public portion of the show will take place on June 21-23.
Tickets: €14 for floor access + €11 for a grandstand seat for the air show; children under 7 are free
Getting there: Plenty of free shuttles from metro and RER stations as well as Charles de Gaulle Airport during the show period whisk you to the airport. Find them at RER B/Le Bourget and Villepinte stations; RER C and Metro (Line 1)/Porte Maillot station; Metro station at Fort d'Aubervilliers (Line 7). Availability varies, so check the International Paris Air Show's website to get the latest updates. Le Bourget is only about 3 miles north of Paris, so going by taxi is also affordable.
Paris Insider Tip: Can't make it to the Air Show? Visit Le Bourget's Paris Air and Space Museum to see 100+ vintage-through-modern aircraft on display, plus art, models, and cultural items. Open Tuesday-Sunday.
---
Chopin Festival in Paris - Bois de Boulogne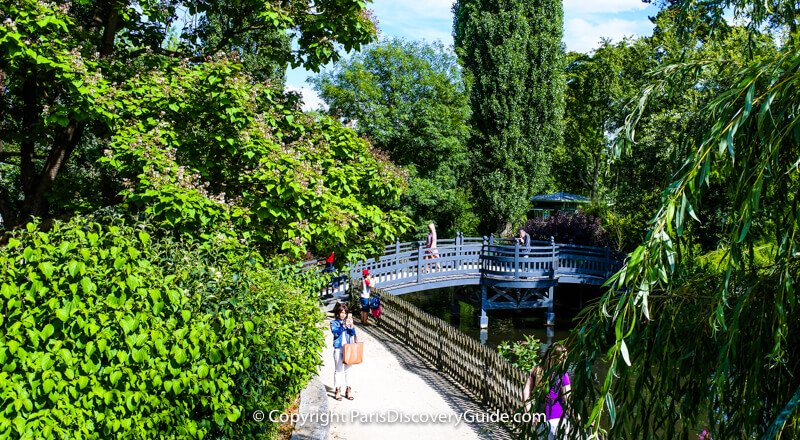 The prestigious Chopin Festival showcases international pianists as they interpret the maestro's magnificent music during June and early July (2018 dates to be announced later). You'll also hear some original works inspired by Chopin.
The festival takes place in the Orangerie in Parc Bagatelle, the gorgeous botanical garden in the heart of Bois de Boulogne in the 16th arrondissement.
In addition to enjoying the music, be sure to stroll through Parc Bagatelle's magnificent rose garden containing 10,000 bushes, see the waterfalls, lakes and 18th century chateau, and explore the 19th century Chinese pagoda.
Two more nearby must-visit places: Louis Vuitton Foundation for the spectacular architecture and current exhibits, and Jardin d'Acclimatation for fun in the amusement park.
Tickets: 13€-34€ (includes admission to park; admission is free during non-event times)
Getting there: Metro to Pont de Neuilly (Line 1); then take bus 43 to Bagatelle; walk about 5 minutes to reach Parc Bagatelle
---
June Concerts in Paris - 2018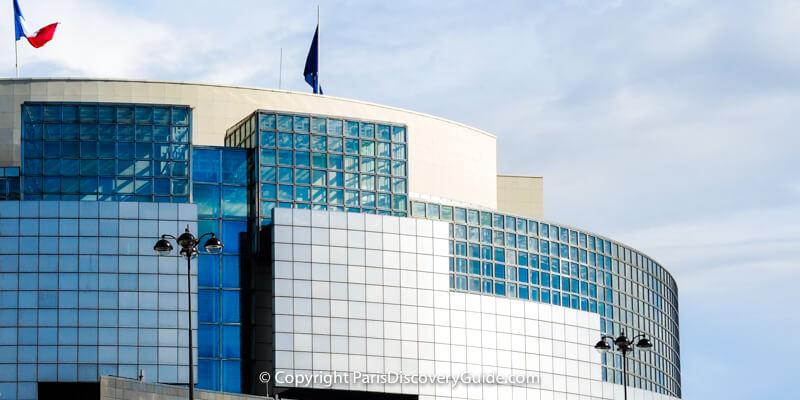 ---