Paris Walks: 3 Hidden Gardens in the Marais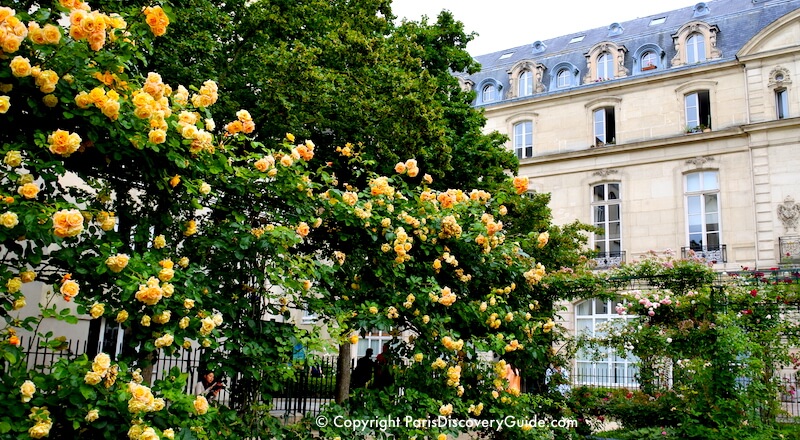 Hidden from sight in the bustling heart of the Marais are three special gardens where you'll find luscious flowers, tranquil green spaces, and the perfect spot for an impromptu picnic.
All are open to the public - but they don't appear on many maps, and unless you know exactly where to look, you may not find them on your own.
Use our "Paris Walks" self-guided walking tour to discover these secret Edens as you stroll along the narrow cobblestone streets of this historic part of the city.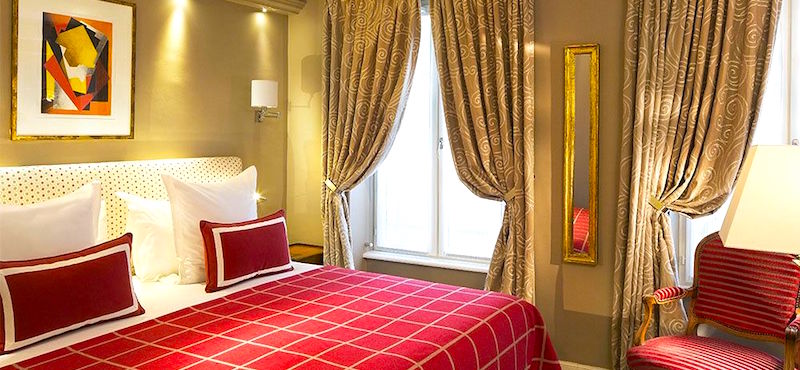 Located
Nearby:
Jardin des Rosiers - Joseph-Migneret
The Roman arena is tucked away in the Latin Quarter, behind the buildings along Rue Monge.
Because Arènes de Lutèce is hidden from view even if you walk right past it, you are unlikely to stumble upon it by accident. However, once you know where to spot the entrances, it is easy to access.
On Rue de Navarre, look for the open gate in the green wrought-iron fence along the street.
Go straight down a tree-shaded path to go directly into the arena, or follow one of the smaller winding paths to reach the top of the amphitheater in order to look down at the entire expanse.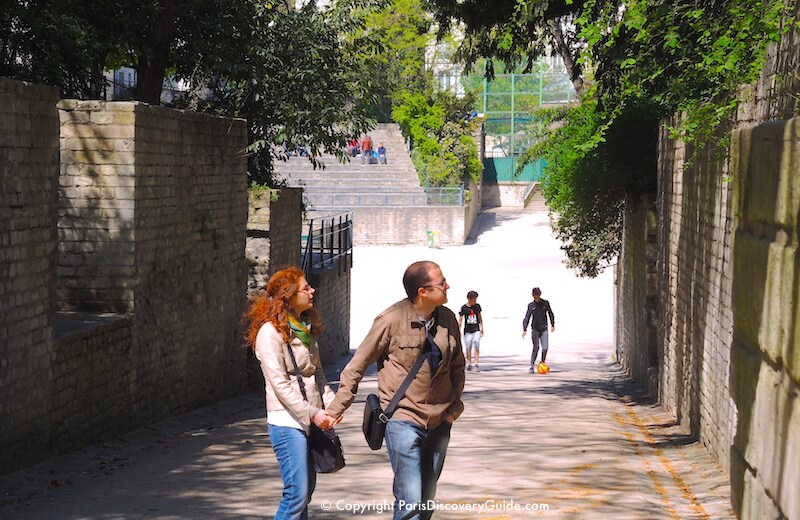 ---
Essentials: Arènes de Lutèce
Location: 49, Rue Monge, Latin Quarter, 5th Arrondissement, Paris
Open: 9am-7:30pm or 8:30pm, April-October; 8am-5:30pm, November - March
Admission: Free
Métro: Jussieu (L 7 & 10), Place Monge (L 7), Cardinal Lemoine (L 10) 
Bus: 47, 67, 89
Surrounded by a small but lovely woodland park filled with flowering plants and trees, the Arènes gives you a rare opportunity to see an actual Roman amphitheater outside of Italy and Southern France. Measuring about 433ft x328 ft (132m x 100m), it is an unusual oblong shape and historians believe it may be the largest of its kind built by the Romans.
Much of what you see is not actually original. The Gallo-Roman inhabitants of Lutetia carted off a number of larger stones to fortify Île de la Cité in the 3rd century after Germanic tribes (the "barbarians" mentioned on signs posted around the park) invaded.
During the 1200s, King Phillip II (Philip Augustus) ordered a wall to be built around the city to fortify it against possible English invaders while he fought in the Third Crusade, and as a result, the arena was filled in. (A few remnants of Philip Augustus's medieval wall still remain - you can stroll over to 12 Rue Clovis to see the section closest to the arena.)
Although Parisians continued to call the neighborhood les Arènes, eventually no one remembered the arena's location until archaeologist Theodore Lacquer discovered its northern end in 1869 during construction of Rue Monge as part of Baron Haussmann's grand redevelopment scheme for the city,
Over the next half-century, excavations revealed the area you can see today, although buildings along Rue Monge displaced one whole side of the Arènes and other parts were destroyed and then later restored as this part of the city modernized.
The best vantage points for viewing the arena are along the top of the amphitheater, which you can easily reach by any of the meandering paths, or by simply walking around the arena itself.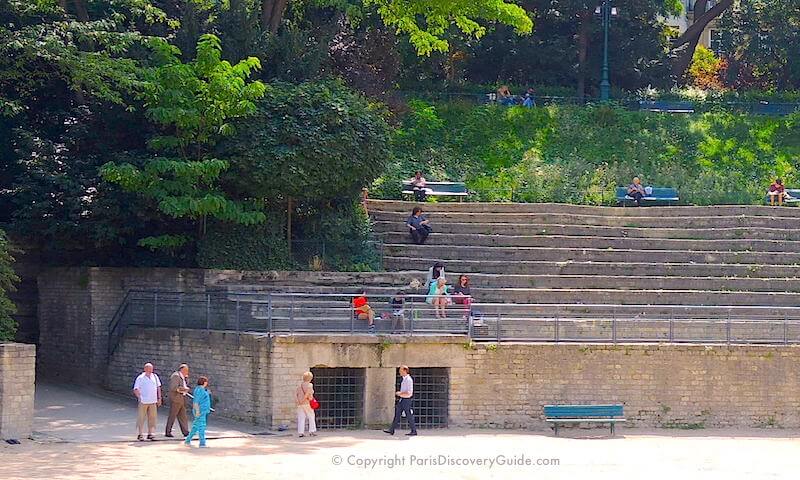 If you are visiting with teens, encourage them to join the soccer players or just go for a run around the arena.
Younger children? Stake out a spot on the grass for games and a picnic.
Or copy the Parisians - buy a sandwich and drink at a nearby boulangerie, and find a quiet spot to enjoy your lunch and a book. Spend a moment trying to imagine the early Parisians who gathered here for recreation almost 2,000 years ago. Carpe diem!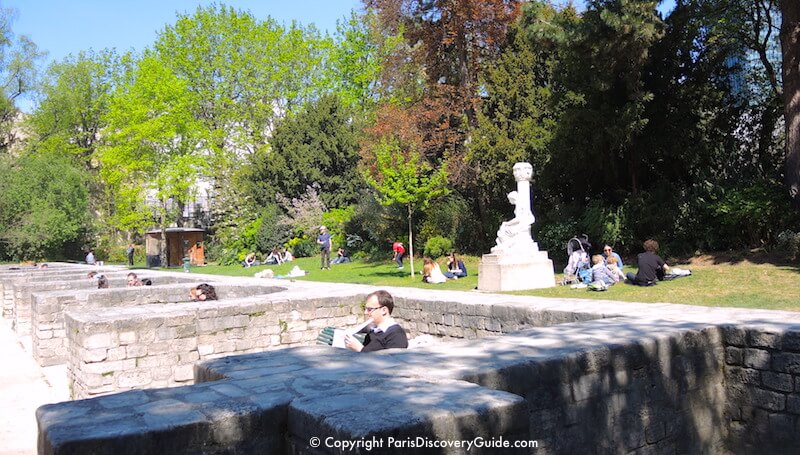 If your children are a bit older, head to the enclosed playground in Square Capitan, behind the Arènes where they can run around and try the slides while you sit on a bench.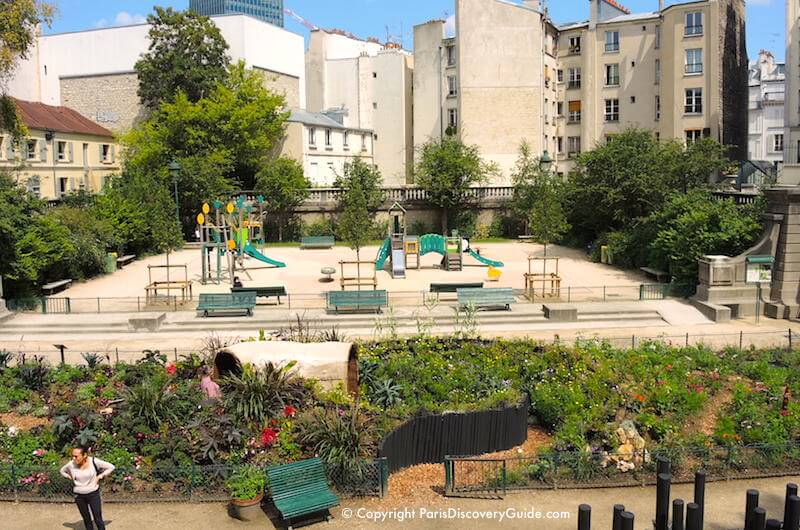 Hotels near Arènes de Lutèce - Where to Stay
Two comfortable 3-star Paris hotels close to the Arena's Rue Monge entrance offer moderate rates, air conditioning, and excellent value.
Their Latin Quarter location close to the Arènes, Paris Zoo, other nearby attractions, and 2 Métro stops also puts them only a 10-minute walk from Notre Dame, the Pantheon, and Luxembourg Garden. Both hotels serve breakfast.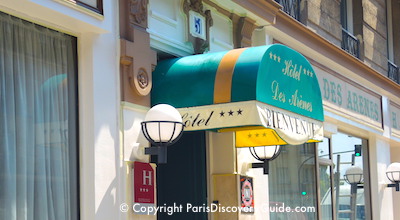 Hôtel des Arènes (51, Rue Monge), located next to the arena entrance, has 52 rooms. Those at the back overlook the Arènes, and some feature small balconies.
---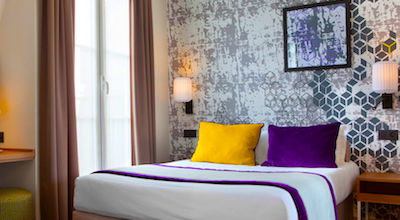 Hôtel des Nations Saint-Germain (54, Rue Monge) offers 36 rooms (including a few hard-to-find quadruples and triples) recently renovated in a chic, upbeat style.
Where to Eat near Arènes de Lutèce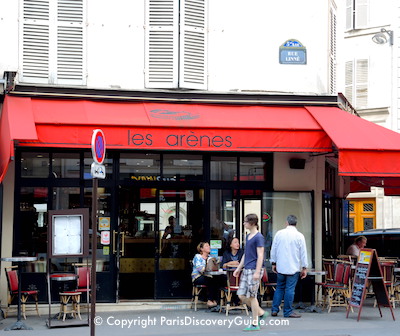 Rue Monge and other streets surrounding the arena are full of appealing cafés, boulangeries, markets, and bistros attracting mainly Parisians. You can buy sandwiches, fruit, and wine for a picnic, or enjoy an inexpensive meal.
Just a couple of blocks away, however, you'll find Place de la Contrescarpe, made famous by Hemingway, James Joyce, George Orwell, and other 20th century writers. Here, you'll find plenty of tourists clustered around numerous cafes and bistros, as well as clothing boutiques and souvenir shops.