I'm planning to be in Paris for a business trip in March, and I've scheduled my flight so that I'll have an extra day to squeeze in some sightseeing before my conference begins, plus another half day after it ends. Since I've been to Paris before and I've already seen all the big attractions like the Eiffel Tower, I want to get to a few lesser-known places on this trip.
I'd love to visit Père Lachaise Cemetery - but is March a good time of the year to go? Or should I wait until another time?
Also - do you have suggestions for other lesser-known places to see in the general area?
Thanks!
Chris

Hi Chris -
Père Lachaise Cemetery's rolling hills, winding cobblestone lanes, and hauntingly beautiful graves and memorials are memorable during every season, so you really can't go wrong whenever you visit this famous final resting spot for famous Parisian artists, writers, performers, scientists, generals, politicians, culinary stars, inventors, and other celebrities such as American musician Jim Morrison and Irish literary giant Oscar Wilde.
INSERT BOX WITH TOUR INFO
March is actually a wonderful month to explore Pere Lachaise. Paris's moderate winters mean that tiny new leaves start budding out on many trees by early March, you'll see plenty of pale green emerging leaves and usually a few flowering shrubs and trees, and of course a lot more by the end of the month.(assuming you avoid pouring rain, which might make for slippery walking along the cobblestone and dirt paths).
In case your plans change, I've outlined what to expect each month, a few key dates you may want to be aware of when planning your visit, and suggestions for other things to do nearby in the article below.
Have a wonderful visit!
Susan
Publisher, Paris Discovery Guide
Top photo: Père Lachaise Cemetery in early May
Père Lachaise Cemetery: Best Time of the Year to Visit, & More to Do & See Nearby
When to Visit: What to Expect Each Season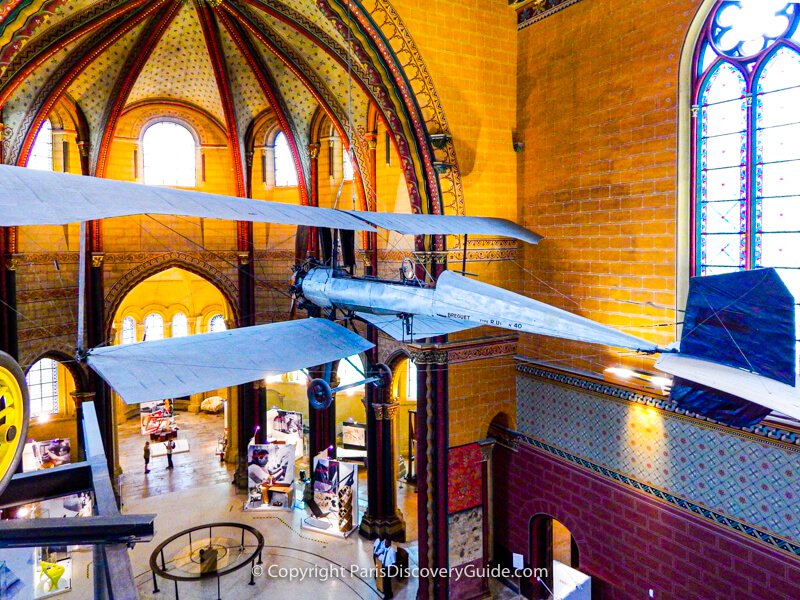 When is the best time of the year to visit Cimètaire Pere Lachaise?
Anytime throughout the year is fine, although you'll get a somewhat different experience depending on the season.
Let's start what to expect at the cemetery in the spring - renowned for being perhaps the most beautiful season in Paris - since that's when you're considering visiting this famous garden necropolis.
From mid-March through early May, the beauty of spring in Paris when all sorts of flowers burst into bloom attract growing numbers of visitors to the cemetery, including growing numbers of tourists - although Pere Lachaise is so large that it never feels crowded. Even on rainy days (which happen throughout the year), the cemetery is still beautiful - although you should avoid it during pouring rain as the paths can get quite slippery.
By mid-May, most of Pere Lachaise's over 4,100+ trees will be fully leafed out, covering the whole cemetery with a canopy of tranquil green throughout the summer and into the fall.
Then by mid-October, the cemetery puts on a spectacular autumn show of changing colors as all the leaves on its 4,100+ trees turn gold, amber, crimson, and finally deep russet over the next couple of months, and then blanket the graves and hillsides as they fall to earth. If you have a poetic bent, you might think about decay, death, and eventual renewal in the spring - but if not, just enjoy the colors and perhaps take a few photos.
Although November is usually the best time to see brilliant fall foliage at Pere Lachaise, you can still see mellow color through early December and even later, although by that point almost all the leaves will be on the ground.
Is Pere Lachaise worth visiting during late December, January, and February? Absolutely yes. At this time of the year, few tree leaves block your view which means you can enjoy mostly unobstructed wide vistas of the graveyard's funerary art and architecture. On sunny afternoons, you may even be surprised by how much vivid color is always present from nature as well as graveside flowers. On overcast or cloudy days, Pere Lachaise turns a bit melancholy and you'll feel very aware that you're walking though a "city of the dead."
Special Days & Celebrations at Père Lachaise Cemetery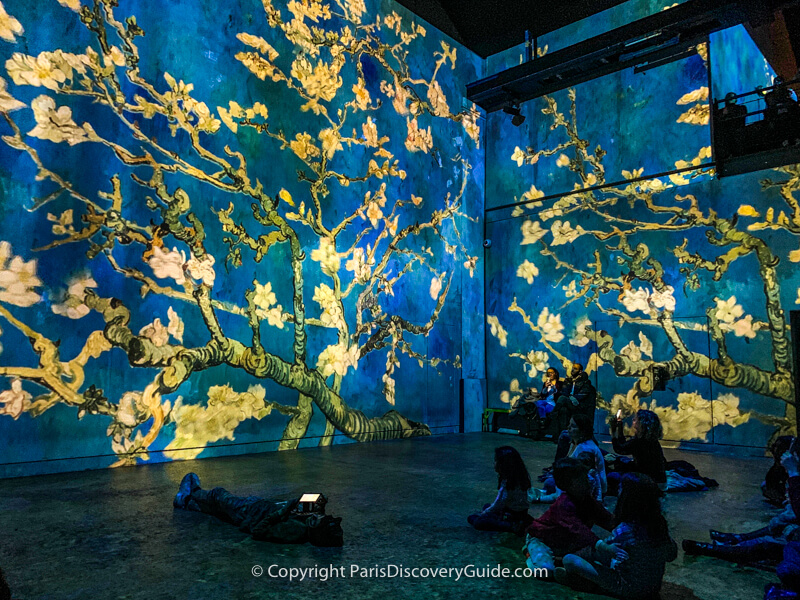 Atelier des Lumières, located in a repurposed iron foundry where you can still see some of the iron fittings and equipment, immerses you in art with floor-to-ceiling digitized projections set to music ranging from classical to hip-hop and everything in between. Each multimedia show includes a major presentation of about 50 minutes focused on one or more famous artists, followed by 1-2 shorter pieces on different topics. I know you said "no art" - but since art is such a big part of Paris, this is a very cool 21st century way to experience it.
Halloween
All Saints Days
All Souls Days
Jim Morrison's Birthday
Link to main article - days when closed
More to See & Do near Père Lachaisse Cemetery
1. Atelier des Lumières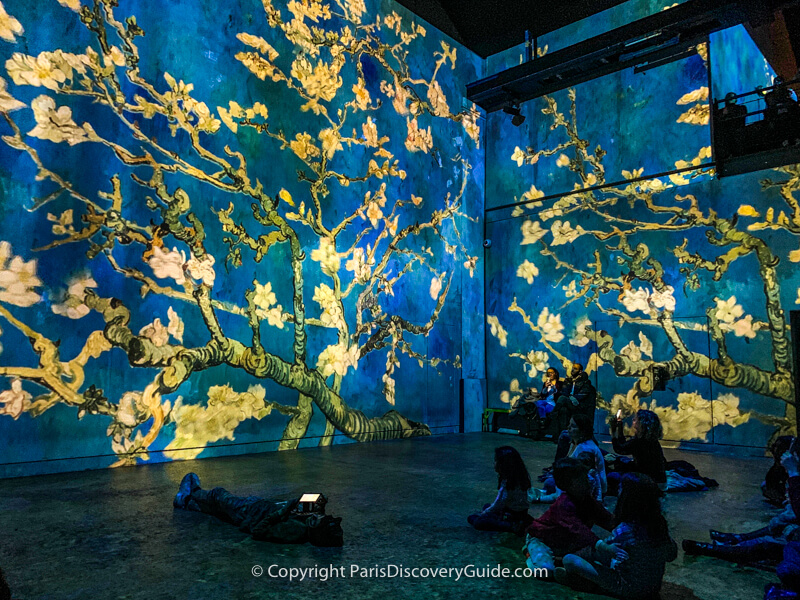 Atelier des Lumières, located in a repurposed iron foundry where you can still see some of the iron fittings and equipment, immerses you in art with floor-to-ceiling digitized projections set to music ranging from classical to hip-hop and everything in between. Each multimedia show includes a major presentation of about 50 minutes focused on one or more famous artists, followed by 1-2 shorter pieces on different topics. I know you said "no art" - but since art is such a big part of Paris, this is a very cool 21st century way to experience it.
Although you may be familiar with the featured artists such as Klimt, Van Gogh, Monet, Renoir, and Chagall, the way you'll experience their art here is anything but what you might expect. If you want to see art in Paris in a truly unforgettable, consciousness-expanding, almost dream-like way, this is where to come. You won't be bored.
38 Rue Saint-Maur, 11th arr; Metro: Rue Saint-Maur | Open 7 days/week but usually closes for 4-6 weeks between shows (which typically run for 10-12 months) | Tickets must be purchased online | Bar with snacks onsite, and numerous small and affordable excellent restaurants in the surrounding area
2. Place des Vosges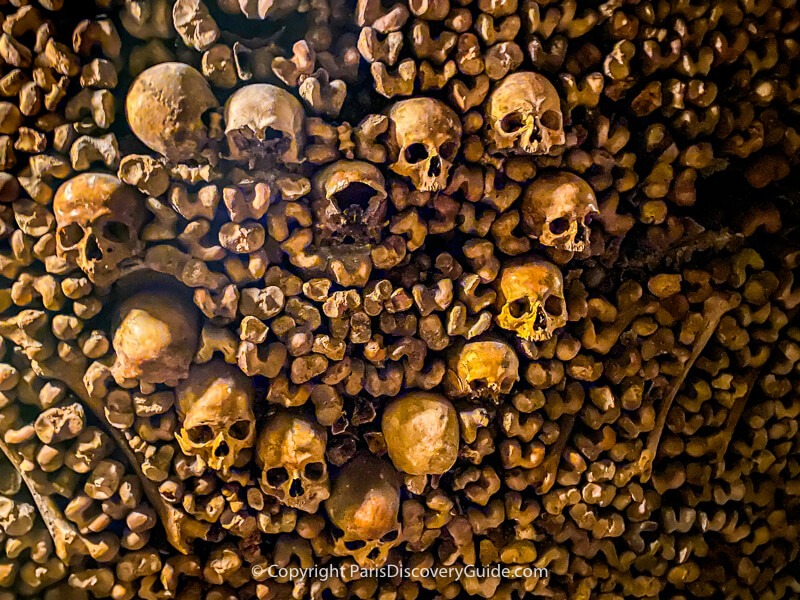 "Arrête, c'est ici l'empire de la mort!" (Stop! This is the Empire of Death!) a sign proclaims as you enter The Catacombs, a place containing the artistically arranged bones and skulls of perhaps 6 to 7 million Parisians.
Part burial ground, part historic site, and part museum, The Catacombs is a vast underground maze of tunnels and chambers spidering out from a 13th century quarry. By the late 1700s, threats of disease triggered a massive effort to dig up the bones in surface-level cemeteries and re-bury them deep underground - an effort that took a dozen years, although bodies of the newly-dead continued to be deposited here until 1860.
Skip the Catacombs if you're at all claustrophobic - but otherwise, walking through the mile or so that's open to the general public is a fascinating experience you're sure to remember.
1 Avenue de Colonel Henri Rol-Tanguy, 14th arr; Metro: Denfort-Rochereau | Have breakfast, lunch, or coffee at Paul Bakery & Pastries across the street (corner of Ave René Coty)
Advance skip-the-line tickets are a must. Despite what some guidebooks and websites claim, The Catacombs is NOT an off-the-beaten-path or non-touristy Paris attraction - hoards of people come to see it, and because it can accommodate only a limited number at a time, ticket lines can be horrific (don't ask me how I know this). During peak visitor periods, people without tickets wait in line for hours with no guarantee of getting in - so you absolutely need to get tickets in advance. Lots of options including tours are available, but the least expensive skip-the-line ticket with audio guide gives you everything you need.
More Options for Exploring the Catacombs:
3. Fontaine des Innocents / Les Halles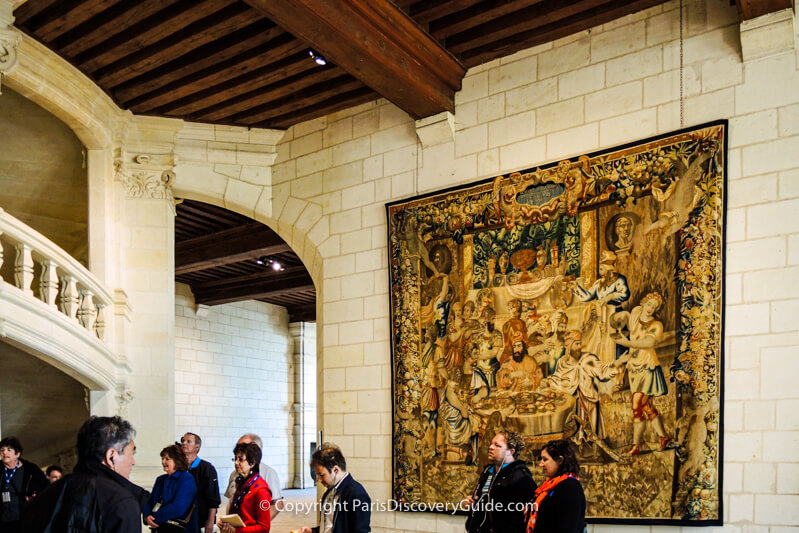 Another way to explore French culture in Paris without setting foot inside an actual museum: France's medieval castles are museum-like architectural marvels, and winemaking is certainly an art, so combining the two with a day trip to the beautiful nearby Loire Valley, home to many castles and small wineries, gives you the perfect cultural experience (& the chance to savor some delicious wines).
The easiest and most efficient way to do this is with a tour. For example, the day trip to Chambord Castle (which I've taken myself and totally enjoyed) includes a tour of the magnificent chateau and its gardens, plus tours and generous tastings at two wineries, plus a hearty country-style lunch at one of them. The castle has beautiful old tapestries, antique furniture, and art on display, and sometimes even a contemporary art show. Plus, being inside a real castle and seeing all the old beams, winding staircases, and turrets feels incredibly cool. As a bonus, you'll be picked up at your Paris hotel or apartment. It's a spectacular and fun way to spend a day soaking up French culture, architecture, and the beauty of the Loire Valley (and don't forget the wine!).
More castle tours & day trips from Paris:
5. Paris Street Art in an Open-Air Museum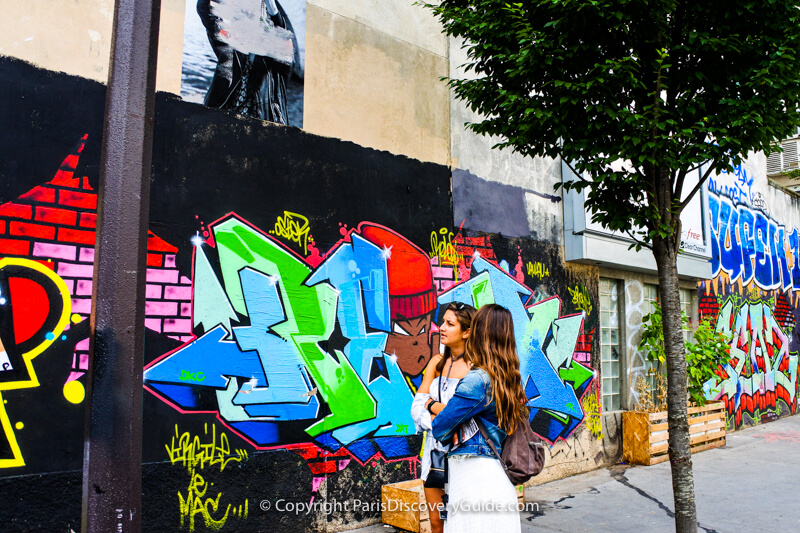 To get a completely different view of art in Paris, explore the thriving, exciting, and ever-changing urban art scene where well-known artists such as Banksy, Invader, Jef Aérosol, Kashink, and Marko93 (Dark Vapor) as well as lesser-known emerging street artists use the city's buildings (especially high rises in the more modern districts), walls, doors, and even sidewalks as their canvas.
Some locations are well-known but new areas and installations pop up frequently, so what's on view changes all the time. Even though it is possible to walk around and find some art on your own, you'll see more on a tour led by experts. It's also a fascinating way to see areas of the city beyond the tourist center.
Lots of different street art tours are offered - so take a look at these:
More Thoughts about Visiting the Louvre
While visiting the Louvre on your own can be overwhelming and hard to navigate, especially when it's packed with visitors, there are other options. Small group tours - ideally limited no more than 6 people plus a certified guide - led by an expert guide can give you a memorable experience, show you famous as well as lesser-known but interesting sights, and shield you from the crowds.
Another possibility is to get a 2, 4, or 6-day museum pass, which gives you free admission to around 60 museums, monuments, and attractions in and near Paris, including the Louvre, Versailles Palace, Orsay Museum (Impressionists), Pompidou Center (modern art), the Arts and Crafts Museum, Arc de Triomphe rooftop, Army Museum (& Napoleon's Tomb), Picasso Museum, Sainte-Chapelle, and lots more. The pass not only saves you money and time, but if you don't like one museum after 5-10 minutes, just move on to the next one. (Please note: 1) you get skip-the-line priority admission to most places except Versailles, 2) you must reserve an entry date and time for the Louvre, and 3) no one gets to bypass security lines.)
Find more questions about Paris travel, and our answers
Pin Now, Read Again Later
Need a Paris Hotel or Apartment for Your Visit?
Use this hotel map to find hotels and apartments during your travel dates: